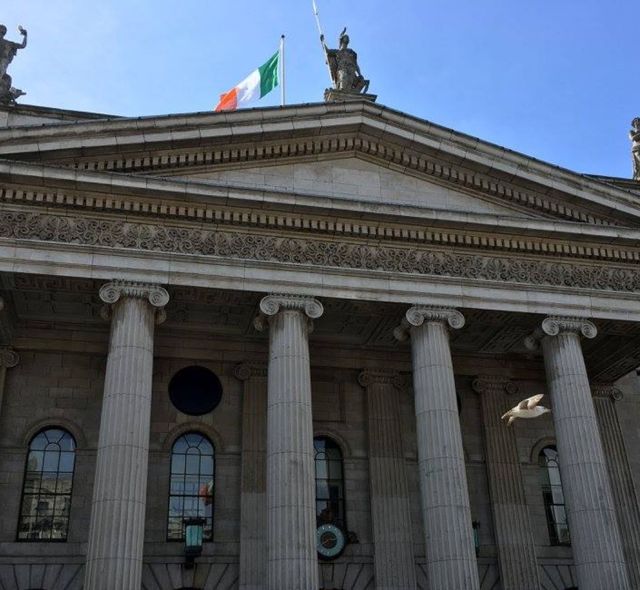 Advocating for Social Justice
Program Overview
Leadership Experience
Develop an intercultural leadership practice and get public speaking experience presenting to your group. Gain the skills to be an agent of change as you discover Irish history and culture.
Lifelong Skills and Friendships
After just 3 weeks away, you'll build self-confidence, gain a broader world view, improve your interpersonal communication skills and make lifelong friends from all across the U.S.
Credentials for Your Future
Topics for your college essays, experience to inform your future career, a Certificate of 50 hours of Service Learning.
The Destination
The Destination
Dublin is one of Europe's most youthful cities with over 50% of the population under 25. Here you'll find a lively music scene with a range of contemporary and traditional bands playing in clubs and small venues nightly.

Founded as a Viking settlement, Dublin's history as Ireland's principal city dates back to the reign of King John. As befits a city with such a long history, Dublin is packed with monuments and buildings that date from Dublin Castle in 1204, to Trinity College founded in 1592, which houses the Book of Kells through the elegant Georgian Terraces and beyond.
CIEE wants all our students to feel welcomed, supported, and empowered to succeed while studying abroad. Local CIEE staff have provided details about conditions and cultural attitudes that students with specific identities might encounter in Dublin.
Daily Life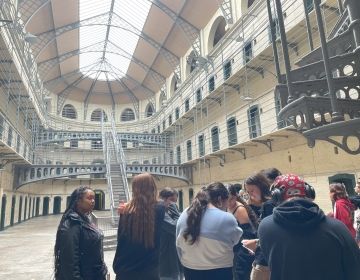 As we wrap up the third week of our extraordinary educational journey through Ireland's rich history of social justice, we delve into a significant chapter of Irish history as we... keep reading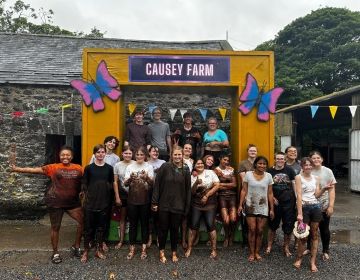 The students had their first day-trip in the captivating countryside of Ireland at Causey Farm, where they immersed themselves in the rich Irish culture, history, and traditions. From experiencing the... keep reading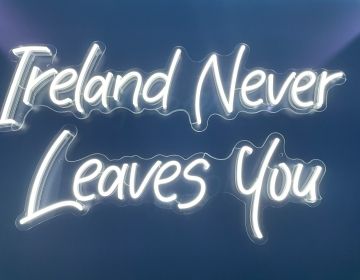 At the midway point of the program, the students embark on an eye-opening journey through Ireland's rich history as we delve into two iconic sites in Dublin - the Jeanie... keep reading
Activities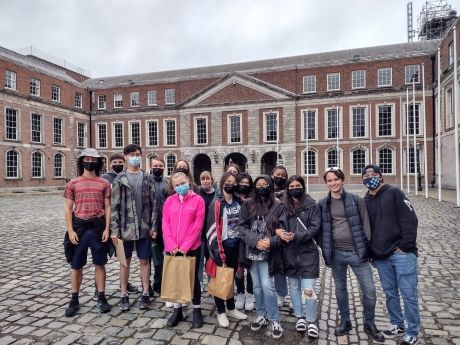 Sample Activities
Introduction to and participation in traditional Irish sports and dancing 
Irish Ballad lead tour of Dublin City with professional musician 
Visits to Kilmainham Gaol (jail) , a key site of the Irish nationalist movement 
Peer to Peer activities with Irish students 
Excursions to the West of Ireland 
Please note this list of activities is based on past programs and subject to change at CIEE's discretion to both adapt to local circumstances, covid-related measures and restrictions and participant feedback. Our goal when revising itineraries is always to enhance your experience. Every activity is designed to provide you with a deep immersion in your topic, local culture and sights. Get ready for maximum fun!
Dates & Fees
Eligibility
No specific requirements for standard sessions.
Program open to all current high school students: Freshmen, Sophomores, Juniors, and Seniors.
For more information, refer to the detailed Program Essential Eligibility Criteria.
Application Fee
$25
For scholarship eligibility requirements, please check our Scholarship page.
Program

Application Due

Start Date

End Date

Costs

Program

Summer Session I 2024

3 weeks
Start Date

End Date

Costs

$6,250

Program

Summer Session II 2024

3 weeks
Start Date

End Date

Costs

$6,250
Our Staff
Enda is responsible for overall management of CIEE Dublin. He holds a bachelor's degree in Primary Education Teaching from Dublin City University and the equivalent of a Master's degree in...
Ready to change your life?