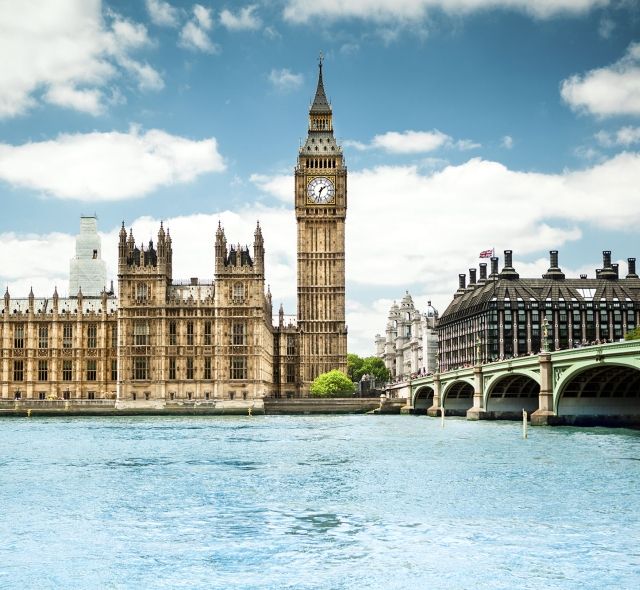 Creative Writing in Literary London
Program Overview
Real-World Experience
Experience London through the eyes and pen of a writer. Try out literary techniques and structures to develop your own writing process in different genres. Come home with the skills to create original works.
Credentials for Your Future
Topics for your college essays, experience to inform your future career, and a Creative Writing Portfolio to showcase your own writing.
Life Skills and New Friendships
Return with greater self-confidence, independence, and improved communication skills. Enjoy a broader worldview and diverse friendships from across the U.S. 
45
Hours of Expert Instruction
3
Weeks Pursuing Your Passion
1
Life-Changing Experience
The Destination
The Destination
Welcome to London, the backdrop for innumerable works of fiction. 
Walking through the streets, squares, and alleys of London, you'll transport yourself to the literary works they've inspired! From Oliver Twist to Sherlock Holmes, the city's iconic characters have resonated with audiences all over the world. Represented in fiction as both charming and menacing, London is the most multicultural city in Europe and a cradle of creativity. With a population of over 9 million, hundreds of ethnic groups mingle at every turn. It's hard to not feel a bolt of inspiration when out for a stroll. 
Famous landmarks—like the London Eye, Tower of London, and Buckingham Palace—stand royally across the city. Cruising along the River Thames, take in the lovely views of Westminster Abbey and Big Ben. Its thriving markets, like the medieval Leadenhall Market, one of your excursions, and pleasant green areas like Kew Gardens lead you into the day-to-day life of Londoners. From its vast number of bookshops, theatres, museums, and art galleries to its innovative street artists and performers, you'll be amazed by all there is to do! 
Cultural Awareness
CIEE wants all our students to feel welcomed, supported, and empowered to succeed while studying abroad. Local CIEE staff have provided details about conditions and cultural attitudes that students with specific identities might encounter in London.
Daily Life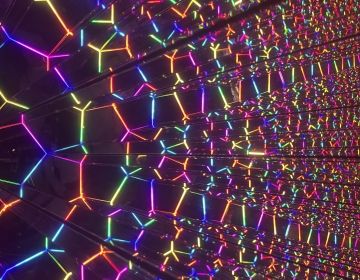 "Logic will get you from A to B. Imagination will take you everywhere."--Albert Einstein Today, the Creative Writing students made their way to the Twist Museum, London's "playground of perceptions"... keep reading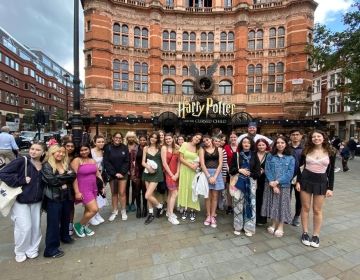 A trip to London isn't complete without a visit to the West End! The Creative Writing Program had the amazing opportunity to see Harry Potter and the Cursed Child, a... keep reading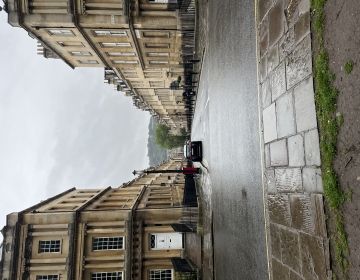 Though rainy, Bath was beautiful. Upon our arrival, we were able to drop our overnight bags off at the YMCA Bath Hostel where we stayed before getting a few hours... keep reading
Activities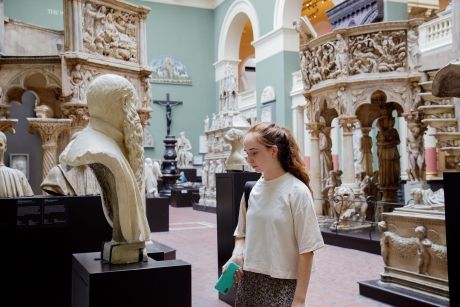 Just Imagine All the Fun You'll Have!
Explore London and Victorian Gothic tracing the footsteps of Charles Dickens on a walking tour. 
Immerse yourself in nature at the Arboretum at Kew Gardens to see newborn Whomping Willows and study plant lore in the Victorian glasshouse. 
Meet for street food at the Borough Market and walk along the South Bank to the Globe Theatre.
Hunt for location settings for your own stories visiting the British Museum and Leadenhall Market and walking across the Millennium bridge. 
Enjoy afternoon tea in Oxford. Take overnight trips to Bath, a World Heritage site known for its Roman spa, and to Lacock, an unspoiled medieval village and film site. 
Please note activities are based on past programs and subject to change at CIEE's discretion to adapt to local circumstances and participant feedback. Our goal when arranging activities is always to enhance your experience. 
"I met so many friends and extraordinary people that I can't imagine life without them now. I've discovered new things about London and myself. It's an experience everyone deserves." 

Lizzie R., Global Navigator Alum

"It's allowed me to see how big our world is. There is so much culture, so many people, and things to try. It's a time to explore the world as it is." 

Kayla J., Global Navigator Alum

"You make a lot of close friends, go through the thick, the thin, and the fun. Very memorable experiences are made!"  

Matthew M., Global Navigator Alum

"It was fun and I learned a lot. I'll never forget our Oxford trip!"

Isabella R., Global Navigator Alum
Dates & Fees
Eligibility
Program open to all current high school students: Freshmen, Sophomores, Juniors, and Seniors.   
For scholarship eligibility requirements, please check our Scholarship page.  
Application Fee
$25 
Program scholarships and tuition include iNext Travel Insurance, but do not cover the cost of flights. Find additional details about what's included with your tuition.    
More questions? Find answers, get application support, sign up for virtual presentations or contact us. 
Program

Application Due

Start Date

End Date

Costs

Program

Summer Session I 2024

3 weeks
Start Date

End Date

Costs

$6,950

Program

Summer Session II 2024

3 weeks
Start Date

End Date

Costs

$6,950
3 Meals/Day
(Dietary Needs Accommodated)
All Ground Transportation
(Once In-country)
Optional Flight Chaperone
(Flight Cost Not Included)
Pre-departure Advice and Orientation
Access to Local Phone and WIFI
All Cultural Activities and Excursions
Comprehensive Medical and Travel Protection
24/7 Emergency On-site Support
Ready to change your life?