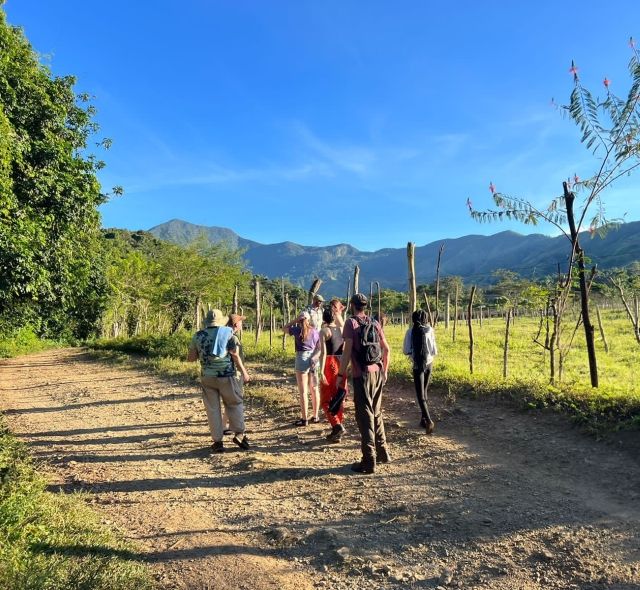 Santiago de los Caballeros, Dominican Republic
Leadership & Service in Public Health
Program Overview
Real-World Experience
Support public health initiatives alongside a local NGO. Come home with a greater understanding of your own leadership style and societal issues in the Dominican Republic. Be better prepared to take action on local public health issues. 
Credentials for Your Future
Topics for your college essays; experience to inform your future career; a Community Profile documenting how you investigated needs, resources, and perspectives during your service; and a record of your service-learning hours.
Life Skills and New Friendship
Return with greater self-confidence, independence, and improved communication skills. Enjoy a broader worldview and diverse friendships from across the U.S. 
50
Hours of Service-Learning
3
Weeks of Community Engagement
1
Life-Changing Experience
The Destination
The Destination
Welcome to Santiago de los Caballeros, the commercial and cultural heart of the Dominican Republic.  
Santiago de los Caballeros, or simply Santiago, is affectionately known as Ciudad Corazón—"Heart City." Tucked between two mountain ranges in the center of the fertile Cibao Valley, Santiago is the second-largest city of the Dominican Republic and boasts the country's largest hospital—Hospital Metropolitano de Santiago.  
Even though it was founded in 1495, Santiago is a modern metropolis, thriving on industry and vibrating with culture. As the arts capital of the country, it houses a world-class collection of paintings, a carnival museum, renowned urban murals, and countless cultural exhibits.  
Away from the touristic hotspots, Santiago is a perfect place to experience Dominican day-to-day life. Here you will surround yourself with the contagious happiness of the Santiagueros, the syncopated rhythms of bachata, the national obsession for baseball, and the pride of home cooking inspired by African, Spanish, and Taino flavors.  
Cultural Awareness
CIEE wants all our students to feel welcomed, supported, and empowered to succeed while studying abroad. Local CIEE staff have provided details about conditions and cultural attitudes that students with specific identities might encounter in Santiago de los Caballeros. 
Daily Life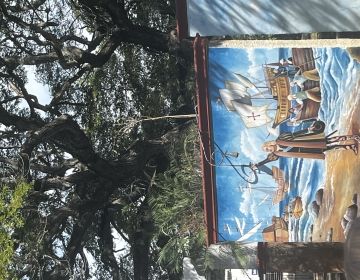 Blog written by Shii-Ann Wallace, a student at Brooklyn Technical High School in New York. A big part of Dominican culture is mural art that portrays Dominican pride and political... keep reading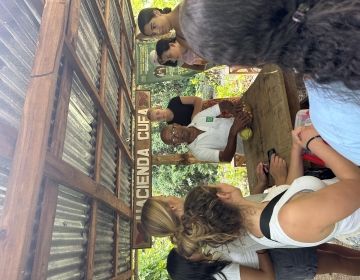 Blog post written by one of our PL's Julianna Martinez. Embarking on a study abroad program can be a life-changing experience for high school students. For a group of 14... keep reading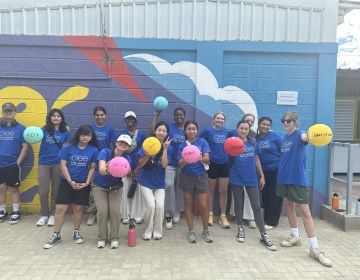 In the mornings this past week we have been going to our local NGO, Red Misericordia, to do our leadership and service work through learning and immersing ourselves in the... keep reading
Activities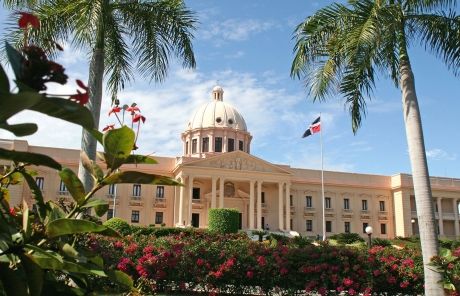 Just Imagine All the Fun You'll Have!
Soak in Dominican natural beauty on a hike up a stunning green mountain, a swim in a picture-perfect beach, or a boat tour around tropical mangroves.  
Take dream-worthy pictures on the giant swing flying over the sea in Monte Cristi, a spectacular hidden gem of a town on the northern coast. 
Stroll the streets of historic Santo Domingo where the first hospital of the Western Hemisphere was built, Hospital San Nicolás de Bari. 
Take an overnight trip to Los Haitises National Park, the area with the greatest biodiversity in the Caribbean and home to unspoiled beaches, a lush rainforest, and caverns with ancient Taíno pictographs. 
Slice, dice, and savor in a cooking class at your homestay. Take the recipe home to share a delicious Dominican dish with friends or family. 
Please note activities are based on past programs and subject to change at CIEE's discretion to adapt to local circumstances and participant feedback. Our goal when arranging activities is always to enhance your experience. 
"It's a transformative experience that allows us to experience another culture while being independent and meeting other like-minded people."

Victoria H., Global Navigator Alum

"We got to try some great food, see some beautiful sites, and just enjoy our time while abroad. Above all, I had fun making new friends!"

Arlette C., Global Navigator Alum

"I had a really fun time and learned a lot. I also loved all of the staff. My favorite thing was the bonfire on the beach."

Mara W., Global Navigator Alum

"I would recommend CIEE programs because it's a really cool experience that I will remember for the rest of my life. I've made so many friends and met so many new people that have had a great impact on my life."

Alejandro A., Global Navigator Alum
Dates & Fees
Program

Application Due

Start Date

End Date

Costs

Program

Summer Session I 2024

3 weeks
Start Date

End Date

Costs

$4,950

Program

Summer Session II 2024

3 weeks
Start Date

End Date

Costs

$4,950
3 Meals/Day
(Dietary Needs Accommodated)
All Ground Transportation
(Once In-country)
Optional Flight Chaperone
(Flight Cost Not Included)
Pre-departure Advice and Orientation
Access to Local Phone and WIFI
All Cultural Activities and Excursions
Comprehensive Medical and Travel Protection
24/7 Emergency On-site Support
Ready to change your life?