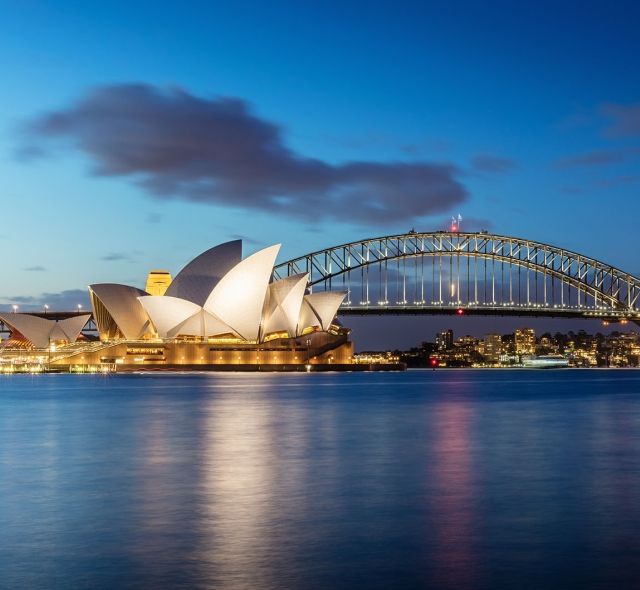 Australian Wildlife Conservation From Land to Sea
Program Overview
Real-World Experience
Collect data on Australian wildlife on land and in water, assess threats to ecosystems, and explore measures to protect biodiversity. Come home ready to apply your sustainability insights to future studies and environmental initiatives.
Credentials for Your Future
Topics for your college essays, experience to inform your future career, a portfolio of work to showcase a Conservation Campaign, and service-learning hours documenting your engagement with the community.
Life Skills and New Friendships
Return with greater self-confidence, independence, and improved communication skills. Enjoy a broader worldview and friends of different backgrounds from across the U.S.
45
Hours Of Expert Instruction
12
Hours Of Service-learning In The Community
1
Life-changing Experience
The Destination
The Destination
Welcome to Sydney, surrounded by World Heritage wilderness areas and pristine coastlines. 
Sydney's white-sand beaches, unique ecosystems, and sustainable urban landscapes make it the perfect outdoor learning lab. Located in New South Wales, with its iconic Opera House and majestic Harbour Bridge, Sydney is Australia's largest and most diverse city. Over one-third of its population was born overseas! The vibrant multicultural scene offers an incredible array of international restaurants and shops. Be sure to visit the bustling Paddy's Market and sample all kinds of treats at Spice Alley! 
Sydney is also home to world-class wildlife parks—excellent places to observe native Australian animals—and the Sea Life Aquarium with the largest Great Barrier Reef exhibit in the world. A third of Australia's bird species live in the ancient rainforest of the Blue Mountains World Heritage area, one of your excursions. Another trip will take you to the region of Northern Beaches, known for its lush, green national parks, iconic beaches, and scenic coastline. Here, experience a menagerie of wildlife, vivid aquamarine waters, and seaside walks with so much natural beauty to discover! 
Cultural Awareness 
CIEE wants all our students to feel welcomed, supported, and empowered to succeed while studying abroad. Local CIEE staff have provided details about conditions and cultural attitudes that students with specific identities might encounter in Sydney. 
Settle into Sydney. Survey wildlife along Sydney's coastline and identify iconic marine species. Develop an understanding of conservation strategies in coastal cities. Collect and analyze data to discover the importance of biodiversity.
Assess the effectiveness of local conservation strategies implemented in Australia. Explore the Blue Mountains and go snorkeling in the Cabbage Tree Aquatic Reserve as you investigate the effects of human activity on ecosystems.
Participate in bush regeneration with the National Parks and Wildlife Service. Develop and present a report on Australia's wildlife conservation initiatives. Discuss the role of biodiversity conservation in our daily lives, the needs of healthy ecosystems, and the needs of society. 
Daily Life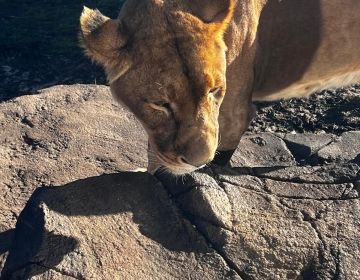 For our last weekend in Australia we got to spend a weekend in Katoomba and the Blue Mountains! On the way there we stopped at Featherdale Wildlife where our students... keep reading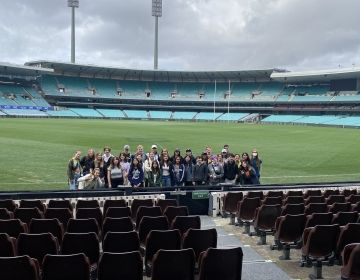 Edited by Brianna. Hi, everyone! My name is Amaijah Coates, age 16, and I'm a soon to be junior from Philadelphia, PA. Today was an amazing day for the global... keep reading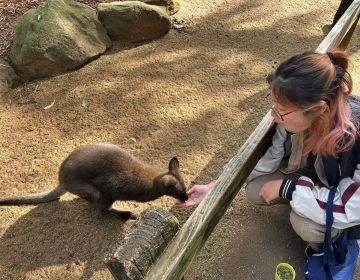 Written by Madison Koo (she/her) age 16 from New York. Edited by Brianna Luedke. "Ow, my face!" OMG, a kangaroo just punched me! Oh well. I guess that's what I... keep reading
Activities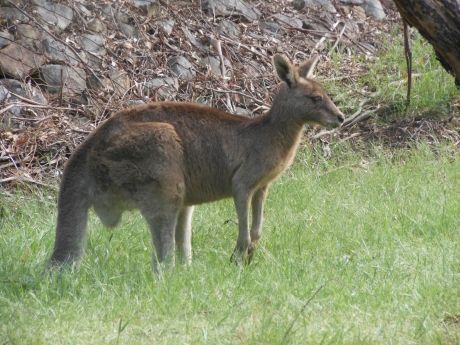 Just Imagine All the Fun You'll Have!
Get up close and personal with kangaroos, koalas, and other iconic Australian marsupials. Even take a selfie with a smiling quokka. 
Work up an appetite for a beachside Aussie barbecue after a surfing lesson with local legends. It doesn't matter if you're a kook—the word for "beginner" down under! 
Take a ferry to Manly Beach and visit the heritage-listed Quarantine Station at the Sydney Harbour National Park. Take in the stunning views while learning how migration has impacted the Australian environment and society. 
Wander through the eucalyptus forests of the Blue Mountains—they'll take your breath away! In this magical setting, listen to the Aboriginal legend of the Three Sisters. 
Snorkel in the Cabbage Tree Aquatic Reserve amongst 200 species of fish. Try to catch a glimpse of a dusky whaler, blue groper, eagle ray, and green turtle.
Please note activities are based on past programs and subject to change at CIEE's discretion to adapt to local circumstances and participant feedback. Our goal when arranging activities is always to enhance your experience. 
"I loved when we went to a wildlife park and fed kangaroos, as well as surfing at the beach. It was a really fun experience and I learned a lot!" 

Analea S., Global Navigator Alum

"I had the time of my life here in Australia I loved it so much I'm actually thinking about coming back here for college! I was able to learn so much about the animals and the ecosystems here but I really like all the friends here I made along the way." 

Izzy C., Global Navigator Alum

"Interacting with the locals and playing a game of Australian football with them was definitely one of the highlights of the trip. It gave me a chance to meet kids my age from a completely different culture and acknowledge both the similarities and differences between us."

Andy Z., Global Navigator Alum

"My most memorable experience for me was doing a walk through a wooded area to explore flora and fauna. We saw kangaroos and lots of native plants in their natural habitat." 

Carly M., Global Navigator Alum
Dates & Fees
Eligibility
Program open to all current high school students: Freshmen, Sophomores, Juniors, and Seniors.   
For scholarship eligibility requirements, please check our Scholarship page.  
This program involves engaging in moderate- to high-intensity physical activities, such as hiking, snorkeling, and extended observational time outdoors. Ability to swim is not required but strongly encouraged to enjoy the program and location at its fullest. 
For more information, refer to the detailed Program Essential Eligibility Criteria.
Application Fee
$25 
Program scholarships and tuition include iNext Travel Insurance, but do not cover the cost of flights. Find additional details about what's included with your tuition.     
More Questions? Find answers, get application support, sign up for virtual presentations or contact us! 
Program

Application Due

Start Date

End Date

Costs

Program

Summer Session I 2024

3 weeks
Start Date

End Date

Costs

$6,250

Program

Summer Session II 2024

3 weeks
Start Date

End Date

Costs

$6,250
3 Meals/Day
(Dietary Needs Accommodated)
All Ground Transportation
(Once In-country)
Optional Flight Chaperone
(Flight Cost Not Included)
Pre-departure Advice and Orientation
Access to Local Phone and WIFI
All Cultural Activities and Excursions
Comprehensive Medical and Travel Protection
24/7 Emergency On-site Support
Ready to change your life?