Exchange Ambassador Grants Recipient: Alaa Mahmoud
In honor of the CIEE Work & Travel USA 50th anniversary, we established the CIEE Exchange Ambassador Grants to support exchange alumni who are working to make change in their home countries. These grants are designed to give our exchange alumni an additional boost in their efforts to improve their communities through their careers or personal pursuits.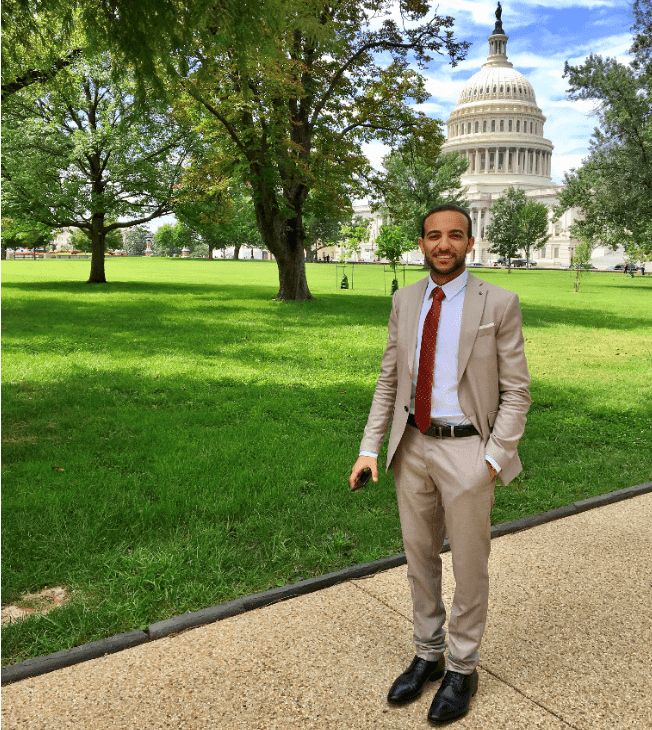 Country: Egypt
Program Year: 2016
U.S. City/State and Host Employer: Wildwood, New Jersey, Morey's Piers
CIEE Exchange Program: CIEE Work & Travel USA
Project Theme: Female Empowerment, Gender Equality
Grant: Changemaker in Action

Alaa Mahmoud is a medical student at Suez Canal University in Ismailia, Egypt.  He participated on the Work & Travel USA program in 2016 living and working in Wildwood, NJ. He is a CIEE Access Scholar and Civic Leadership Summit alum.   Alaa has always been passionate about volunteer work and community service, with a focus on children in his community.
With this grant, Alaa- who co-founded the student run volunteer organization, ExEgypt-will create a "Young Girls Empowerment Program" to help young girls of disadvantaged backgrounds become future Changemakers.  

This grant will enable Alaa and ExEgypt organize a series of camps to gather young girls from underrepresented areas in Ismailia, educate them with the values they need to improve their status in the community and have greater ability to make decisions and have greater power over their own lives.  The focus will be on teaching these young girls about female empowerment, self-confidence, leadership skills, breaking stereotypes, and how to discover their potential in increasing gender equality awareness.
Please visit our website to learn more about CIEE Exchange Ambassador Grants, CIEE Access Scholarships and the Work & Travel USA program.