Nobody cried in class today. After two days of practice, half the class can pronounce "kindergarten." My quietest student spoke above a whisper. These are the small wins I'm focused on after two months of teaching.
Most days, teaching kindergarten feels like an uphill battle. Half the time is spent telling students to sit nicely and be quiet. Many of the students still only nod in response to my questions, lacking the English vocabulary to tell me what they're thinking. My Chinese co-teacher and I often face a language barrier that causes miscommunication and at times frustration.
Still, after ten weeks of teaching, I have noticed small strides the students and I are both making. Most of them can now use English to ask me "Please help?" when they hold up untied shoes and unzipped jackets. I raise my voice less each week, as students learn how to put their chairs in a circle without chaos breaking loose. Small, but tangible, wins that help make each day better than the last.
There are days when I miss my old job as a reporter, spending my time talking with experts and writing (I hope) eloquently about local issues. Teaching is exhausting and sticky and aggravating every time I ask a crying child "What is wrong?" only to get a blank stare in return. The writing I do now is lesson planning, and lately my time spent talking has been focused on the correct pronunciation of jungle animals.
Last week I was hit with a pang of homesickness. Exciting changes are happening in my old newsroom and I'm bummed to miss Thanksgiving with my family this week. Sitting outside a café, I made myself write 10 things I was thankful for in Shanghai, to remind myself why I'm glad I'm here. I listed my co-teachers and the pretty neighborhood I work in and the food I've tried, and last I listed my students. I remembered again that they pretty much sum it up for me.
Nothing beats seeing even the germiest, unruliest kid light up when they spot you in the morning. I'm never sure which of us is more excited when a student can pronounce a new English word by themselves. Parading around school with 20 toddlers in Halloween costumes was one of my favorite days ever. Small moments, sometimes easily forgettable on a day when I have students' snot on my jeans and my throat is sore from talking, but they're the wins that make me really glad I'm here.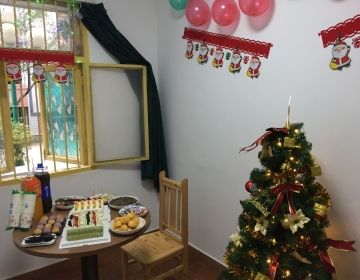 The beginning of December did not start very well for me. I got a severe stomach bug that lasted for over two weeks, and I was homesick at the same... keep reading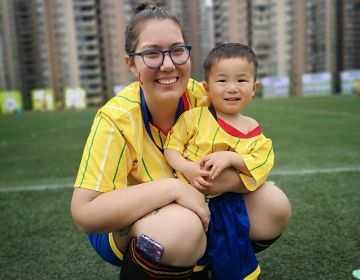 After competing her undergrad in elementary education at Wichita State University, Hannah P. decided to expand her worldview of education and start her journey teaching English and China! Her intentions... keep reading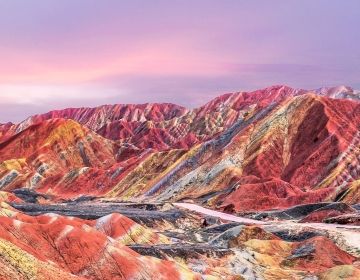 Since 1997, CIEE has been successfully and safely sending teachers to China for an incredible life experience. Despite reservations those have on visiting or living there, China is actually a... keep reading