15 Best Places to Travel in Thailand for English Teachers and Expats
There is something to be said about a place you stopped living in almost a year ago, but continue to think about every single day. 
My experience as a teacher in Thailand through CIEE was unforgettable for many reasons. From having students who brought sunshine to my job every day, and eating fresh Thai cuisine for each meal, to soaking up constant sunshine and meeting locals who helped a new country feel like home, it's hard to choose a favorite. However, something that definitely ranks up there was getting to travel around and see so much of the country.
I am always eager to give people recommendations, but it's often difficult to sort out all of my thoughts because there are so many beautiful places to travel in Thailand.  
The Land of Smiles is divided into five regions; central, northern, northeastern, eastern, and southern. In this blog, you'll find details about three of the most popular destinations in each of those regions and why they should make your list of top places to visit during your time in Thailand.
How Does Teaching Abroad Help You Travel?
One of the biggest benefits of teaching abroad is the capability it gives you to travel. Especially with CIEE's Teach in Thailand Program, where you not only receive a monthly salary, but your housing is also paid for, giving you plenty of funds to spend on adventures! Being a resident in a foreign country for an extended period of time allows you to jump around to different locations every weekend and get a real sense of what your new home is all about!
Read more: The Ultimate Guide to Teaching English in Thailand
Teaching English with CIEE Teach Abroad
Teaching English abroad with CIEE was so beneficial to my travels in Thailand. CIEE staff provided me with great insight into travel locations, getting around, and places to stay. But most of all, the CIEE program introduced me to my favorite travel buddies in the world! Planning trips to meet up with friends I made from my program was a highlight of the whole experience, and allowed me to see the world with people who mean the world!
Learn more about CIEE's Teach English in Thailand Program
Where to Go in Thailand for English Teachers and Expats
If you're teaching English in Thailand and wondering, what are the must-see places? This list shares some of the most exciting destinations in Thailand that fit well into your school schedule.
1. Bangkok
The heart and soul of Thailand! This is where culture meets history meets fun. Bangkok is home to anything and everything you could ever hope to find, from worldly foods, LadyBoy shows, educational museums, and beautiful temples. 
Because of its central location, Bangkok is a great place to meet up with your teaching buddies from around the country. It also offers that little dose of English you may be missing in your small town! You could spend a day to a month here, it's the perfect go-to for a trip when you don't know where to travel.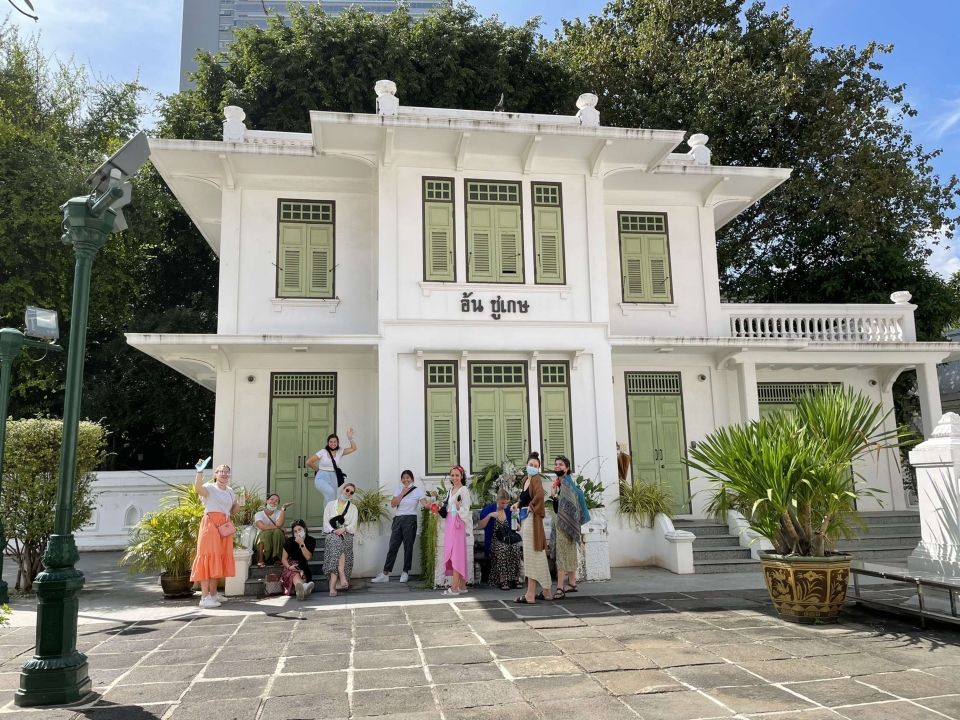 2. Chiang Mai
Quite arguably the adventure capital of Thailand, Chiang Mai offers several action-packed experiences up in the northern region. The most popular thing to do in Chiang Mai is visiting an elephant sanctuary, where you can feed, bathe and hang out with the gentle giants. 
There are also mountains to hike, rocks to climb, and waterparks to visit. These are just some things to name outside of the city, but any teacher traveling here will find additional excitement inside the old town as well! It is the perfect choice for a long weekend.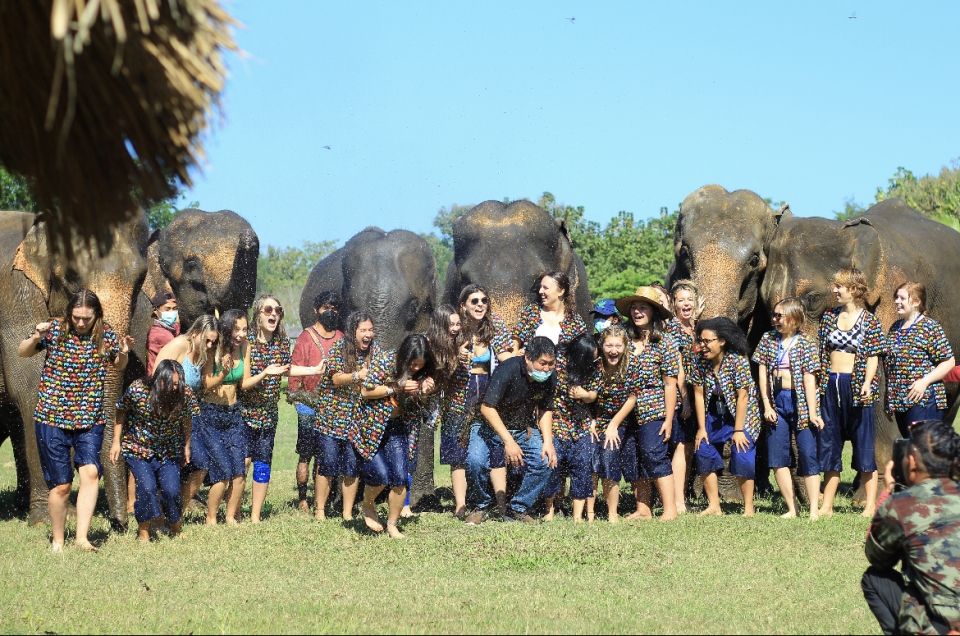 3. Phuket
When you think of Thailand, the picture-perfect landscapes of Phuket likely come to mind. From the bluest waters to the biggest Buddhas, Phuket offers everything from nature to beaches to culture and nightlife. 
Although some may view it as a tourist trap (because how could any visitor resist a trip here!?), this southern region location has plenty of hidden treasures around the island that you, as a teacher in Thailand, will have tons of time to discover! I recommend spending no more than two days here, as there are several other beach towns to explore.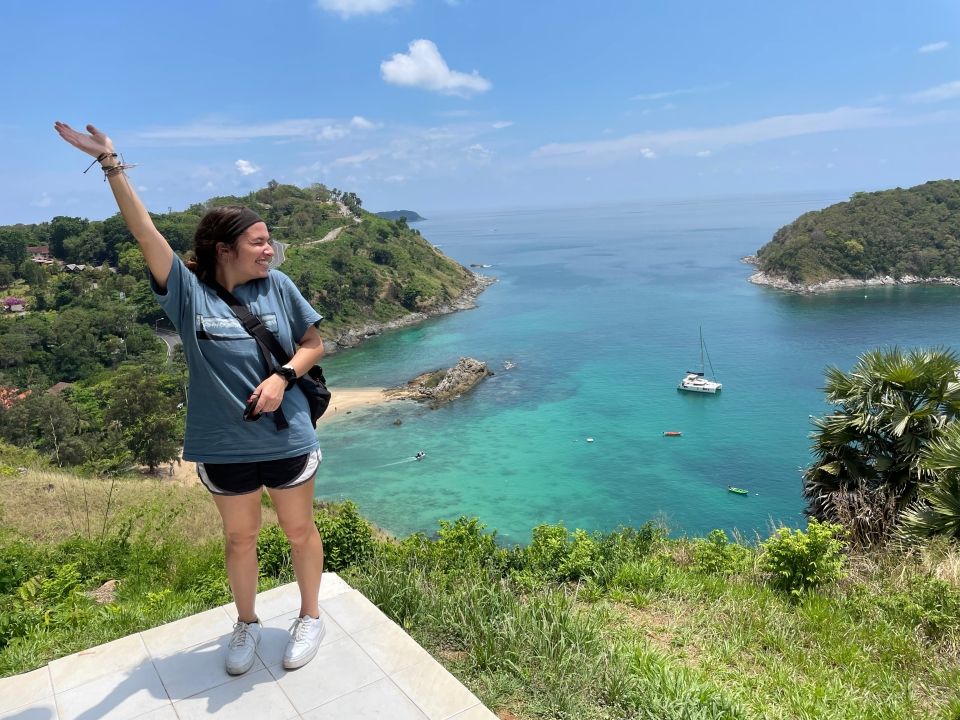 4. Kanchanaburi
Kanchanaburi is home to some of the most beautiful nature in the entire country, specifically the amazing seven-level Erawan Waterfall. A hike through a sun-struck forest will take you through each layer of the largest waterfall in Thailand, where you can slide down rocks and swim in the turquoise pools. 
Aside from the park, Kanchanaburi also has a lot of history about the Death Railway that you can explore and learn about. It is also centrally located so it's another great choice for a group weekend trip!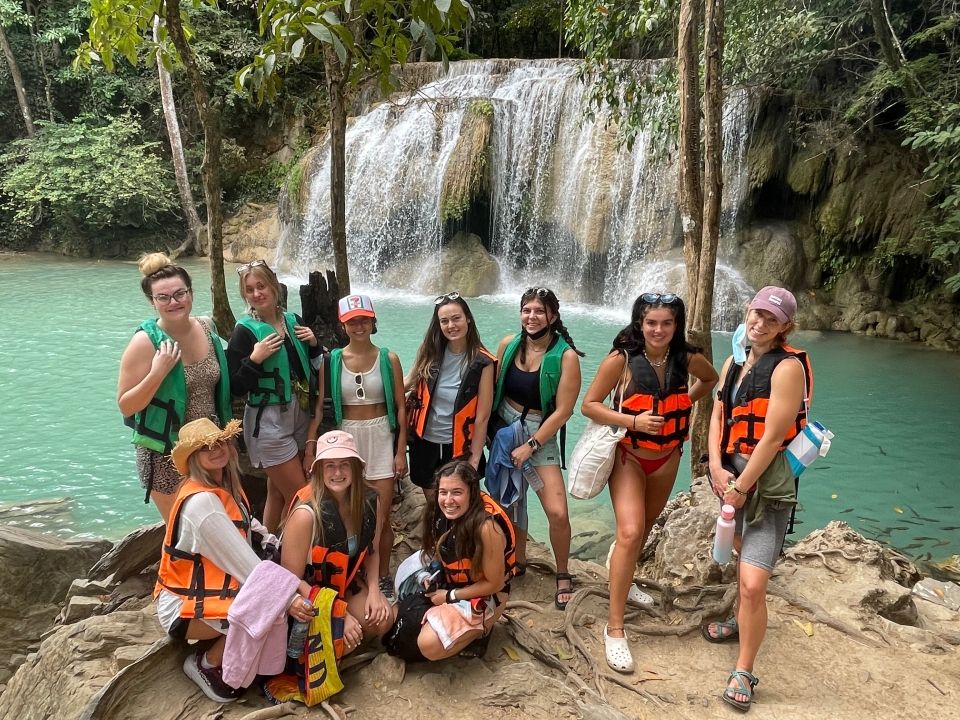 5. Udon Thani
Udon Thani is a small town in the northeastern region with big sights to see. You really only need a day here, to see the most popular landmark, the Red Lotus Lake; a dreamy wonder, where pinkish and red lotus flowers bloom all across the water. For a small price, a sweet man will take you out on a boat for an hour tour around the lake, where you can take in all the beauty. 
My suggestion would be to get up before sunrise and go out on the lake as the sky turns gold. It was one of the most relaxing and blissful experiences I had while I was abroad, and it allowed me to take in the silence and serenity of such a beautiful Thai town.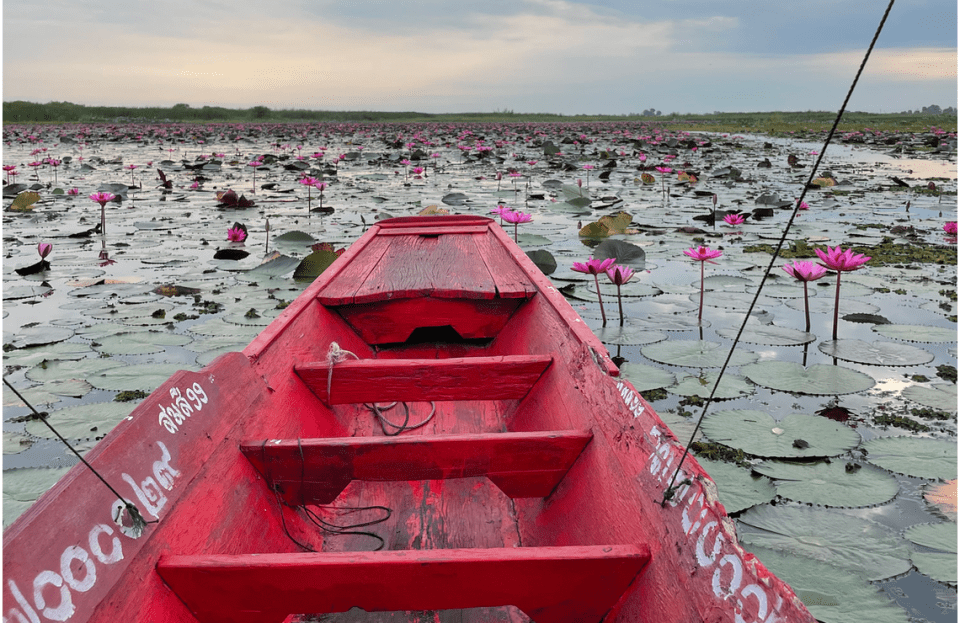 6. Pattaya
Pattaya is about as down and dirty in Thailand grime as you can get, but in the best way possible. It's like a constant carnival of beaches and fun, and your ticket to being transported into an American vibe. There are tons of chain restaurants and shopping opportunities that will make you feel like you're back at home (if you're from the US). 
The main strip is lined with bars, both in building and street cart form. There are party opportunities on every corner, as well as on sandy beaches. There's also a boat service from this eastern region destination that takes you to the nearby, beautiful island of Koh Larn for the day!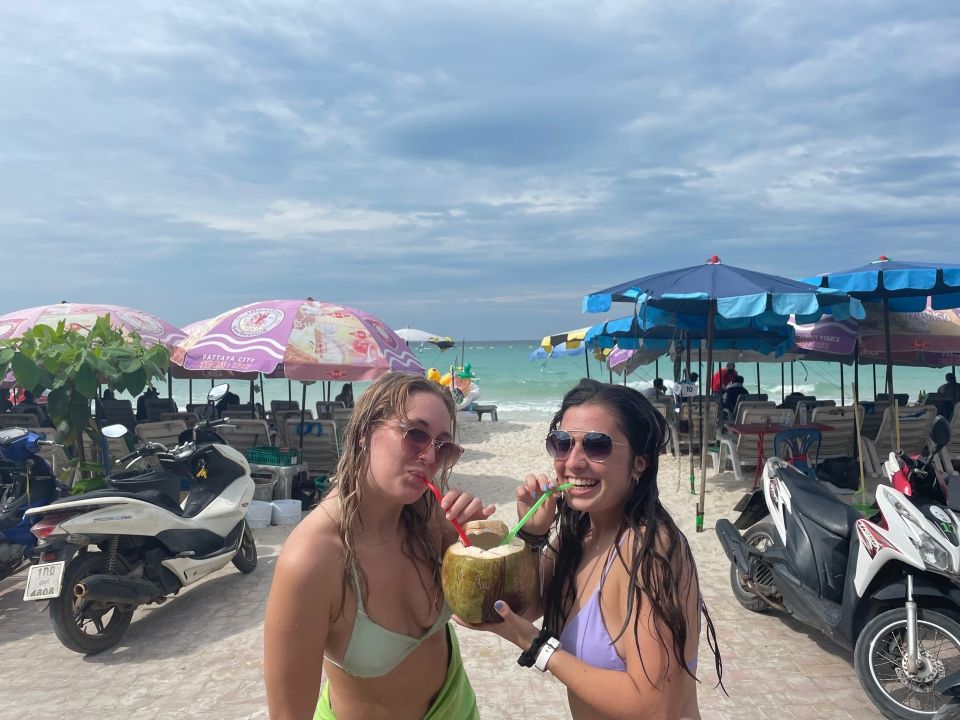 7. Chiang Rai
Although the city of Chiang Rai itself doesn't offer too much to do, it's one of my favorite places to visit in Thailand. In the downtown area, you can see two of the most stunning temples in the entire country, the White and Blue temple. Getting to tour both of these buildings is worth the hike all the way up to the northern region. 
Being that far up also presents the opportunity to venture out a bit further and visit the Golden Triangle, where Thailand, Myanmar and Laos all meet, as well as the northernmost point of Thailand. This is the perfect location for a weekend trip!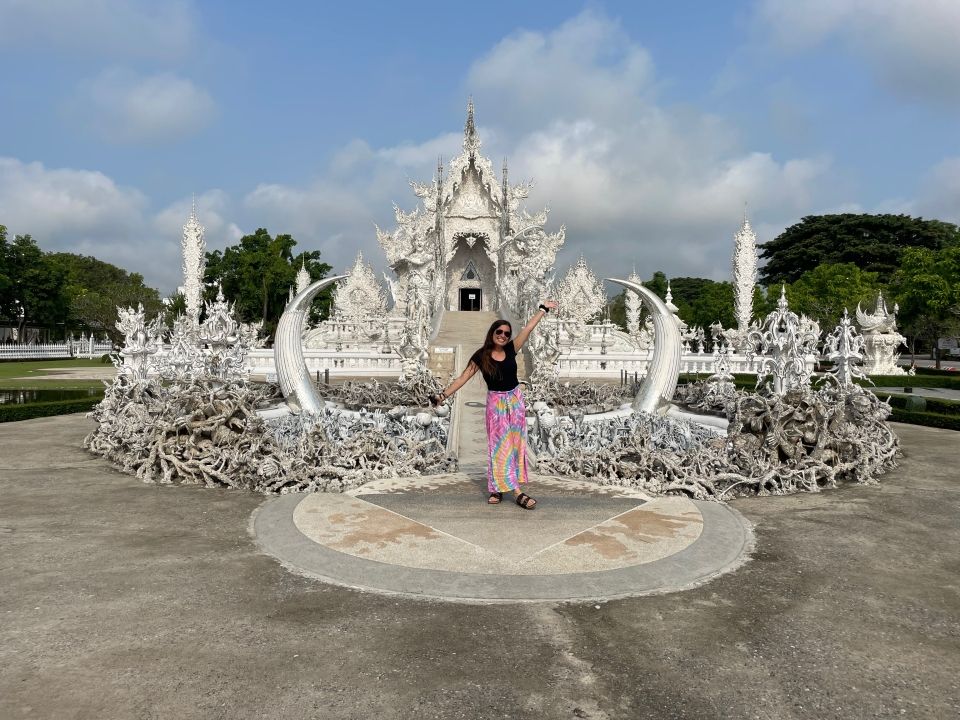 8. Krabi
Possibly my favorite place I visited during my time teaching English in Thailand, this island gem in the south is full of constant jaw-dropping views everywhere you turn. The water is aqua and warm, and the sand is soft and white. We took tons of boat rides to different beaches, hiked up the magnificent rock formations, and ate our way through the lively town. 
This is where my fellow teacher friends and I went for our week-long holiday break in December and rang in the New Year. It was such a blessing to experience such a beautiful place with beautiful people!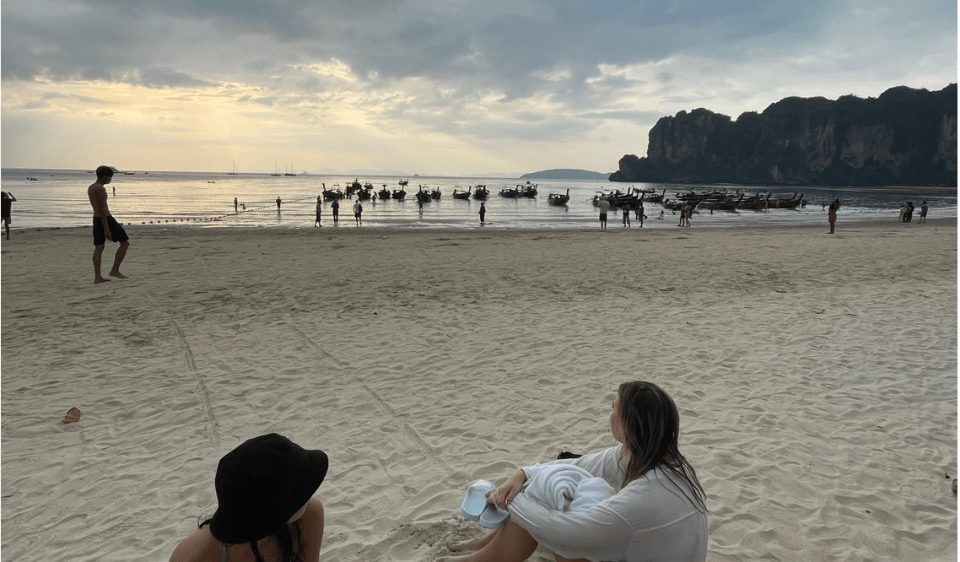 9. Pai
Pai may not be one of the most talked about Thai destinations, but this northern town is said to be one of the most beautiful! Unfortunately, I did not have an opportunity to visit it myself, but I spoke to a few friends who did and they gave me their best recommendations! 
The top three must-sees in Pai include the Pai canyon, the hot springs, and the bat cave. It seems to be a conclusion amongst all that even though it may be tiny, Pai is mighty, and a great weekend destination for teachers looking to explore somewhere new!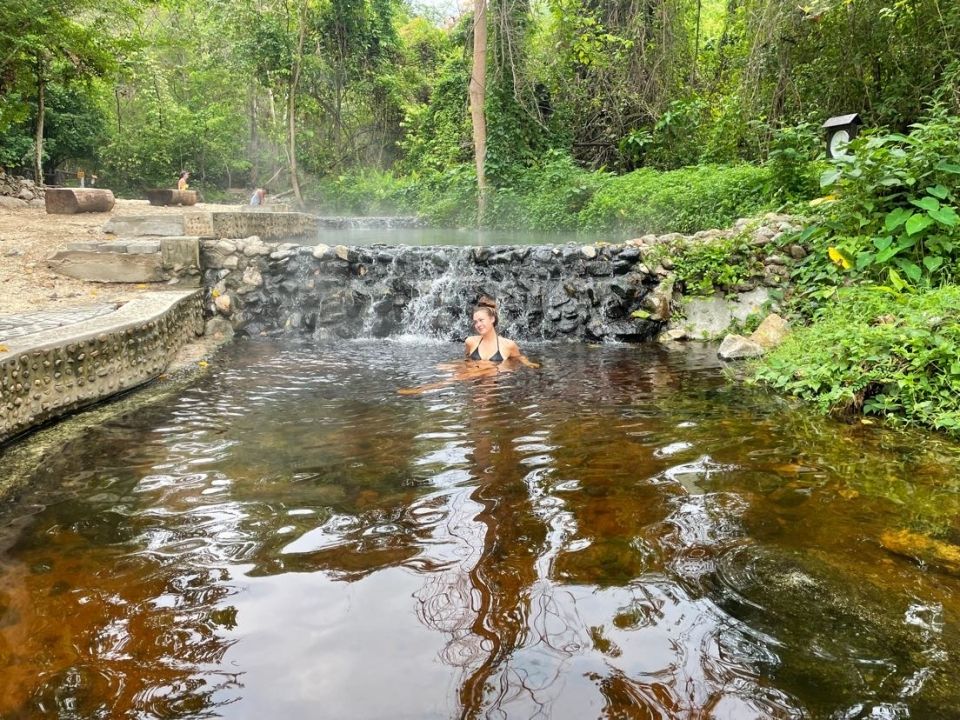 10. Ayutthaya
One of the most history-rich places in all of Thailand, Ayutthaya is known for its ancient ruins of an old city and kingdom dating back to the year 1350. Not only does it give travelers a feel of the past, but it presents modern aspects as well. 
Just an hour car ride or two-hour train ride from Bangkok, Ayutthaya is a super easy-to-reach location that provides teachers with the perfect weekend getaway. And because of how centrally located it is, it could be an ideal location for many of your CIEE friends to meet up and travel around together.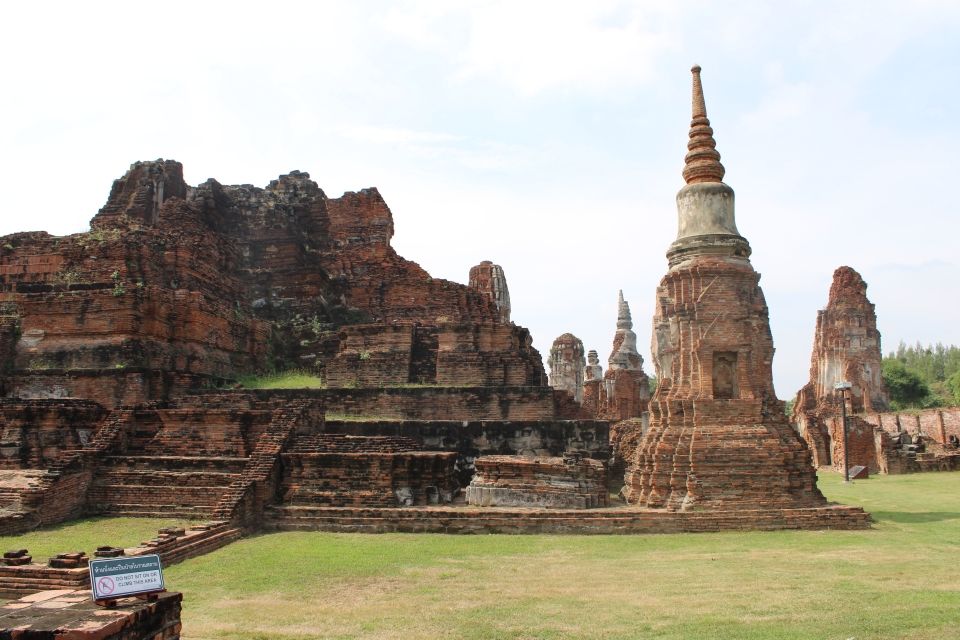 11. Koh Tao 
Koh Tao is the best place to see underwater life and explore the wonders of the Andaman Sea. So many people will tell you that if you're going to go all the way to Thailand, you have to go scuba diving, and it just so happens that this is the ultimate bucket list destination to do so. I took a three-day open water dive certification course while I was there and even had the opportunity to swim with a whale shark! 
This southern destination is the best place to head to as a teacher with a long break for the holidays, and you can truly experience what it's like to live on island time.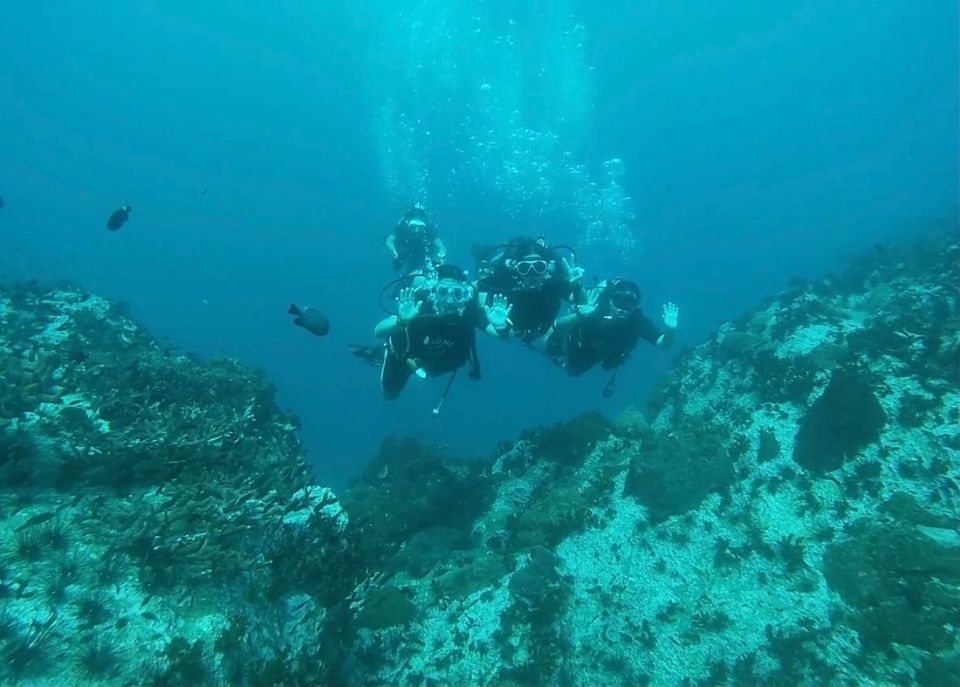 12. Rayong
Located in the southernmost point of the eastern region of Thailand, Rayong is another hidden gem in Thailand. Although the province itself doesn't hold major attractions, it is the docking point for all boats headed to the beautiful island of Koh Samet! 
It's more centrally located than the popular islands in the southern province, so it's easily accessible for a quick weekend visit. Here you'll find stunning beaches and wild nightlife, everything that a teacher looking to get away from the hustle and bustle of work could hope to find!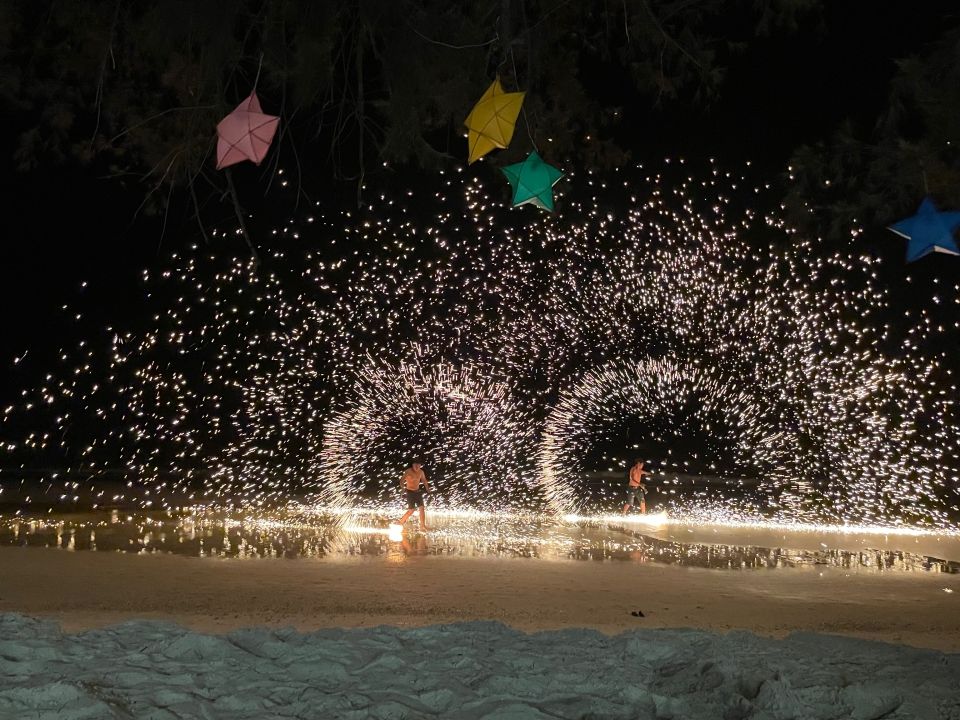 13. Khon Kaen
A city that's rich in culture and fun, Khon Kaen is a great location for a weekend trip that won't break the bank. It has all the aspects of a big city, without the same crazy and chaotic feel. There's all the shopping and worldly food choices you may crave, as well as stunning nature to discover and enjoy. 
It's also located in the Isan region in the northeast, which provides a whole new pallet of food for you to try! A few of my best friends from CIEE taught here, and we met up there to have the best girl's reunion weekend. Even without any crazy tourist attractions or major plans, we were able to take in the genuine nature of the province and enjoy it all together.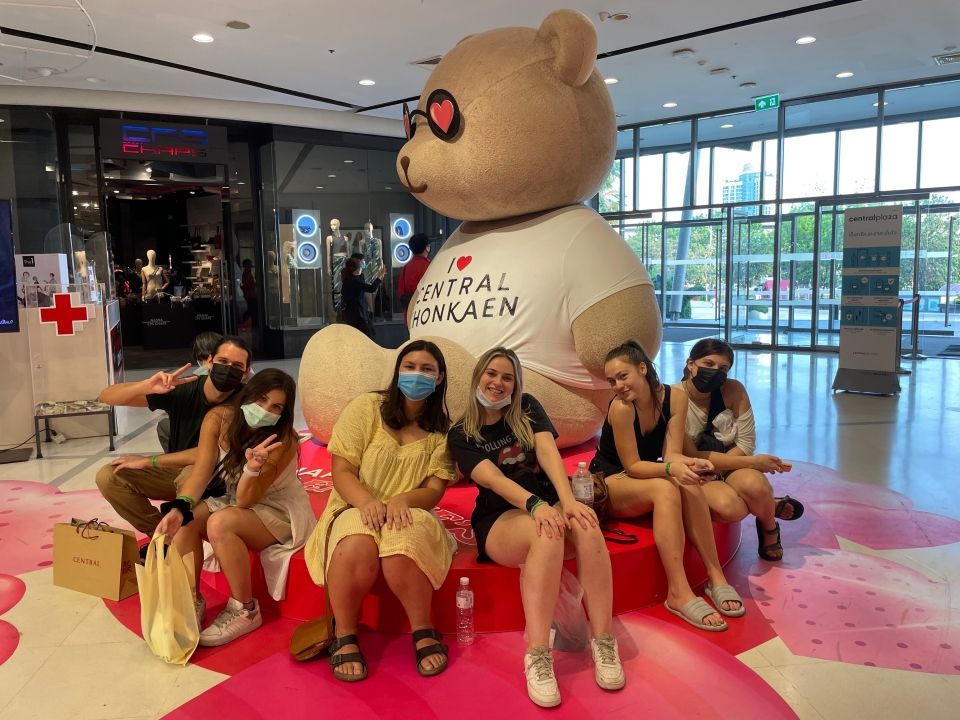 14. Chon Buri Province
I may be biased, but this is the province where I taught, so it holds a major piece of my heart! My specific town was called Si Racha, but I had the opportunity to see a lot of what the Chon Buri part of the eastern region has to offer! 
There are several beaches along the coast of this area, all very easily accessible for a day trip filled with sunshine. There is also a lot of notable plant and animal life here, which can be fun for teachers to explore during the weekend and learn about new species that they may have never seen or heard of before.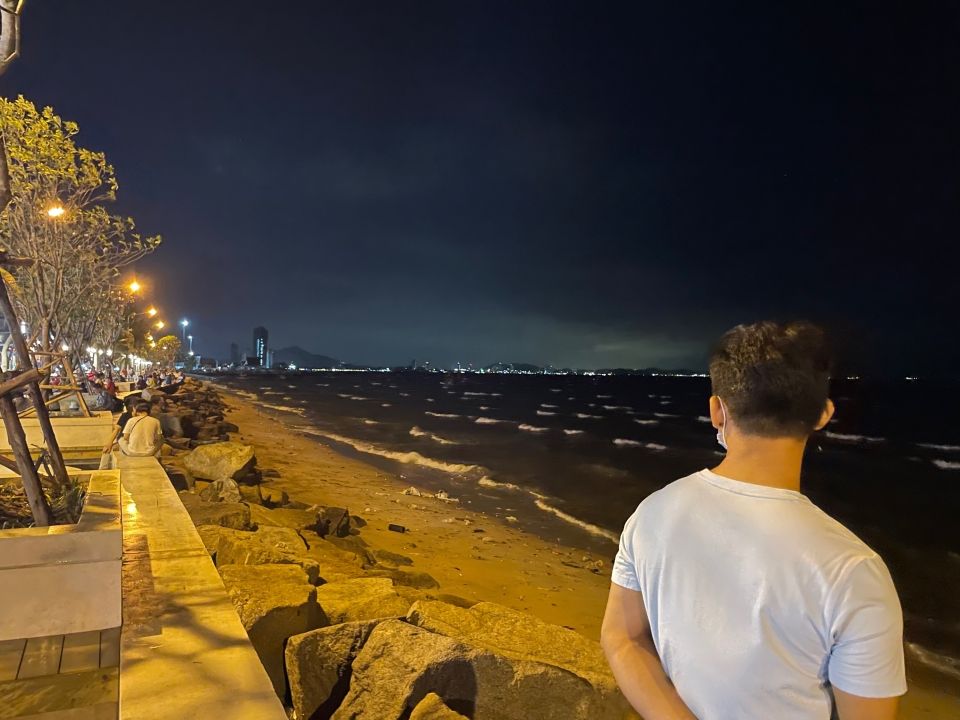 15. Korat Province
An area known for having many cultural influences from Laos, Korat (also known as Nakhon Ratchasima) is the doorway to the Isan region in the northeast. It is home to Khao Yai National Park, an expansive area that has mountains, tropical forests, waterfalls, exotic birds, and even elephants. 
Some other popular attractions in the area include an amusement park, a zoo, and plenty of stunning temples. This is another destination I wish I had had the chance to see, however, the teachers I know who've gone for a weekend have nothing but wonderful things to say.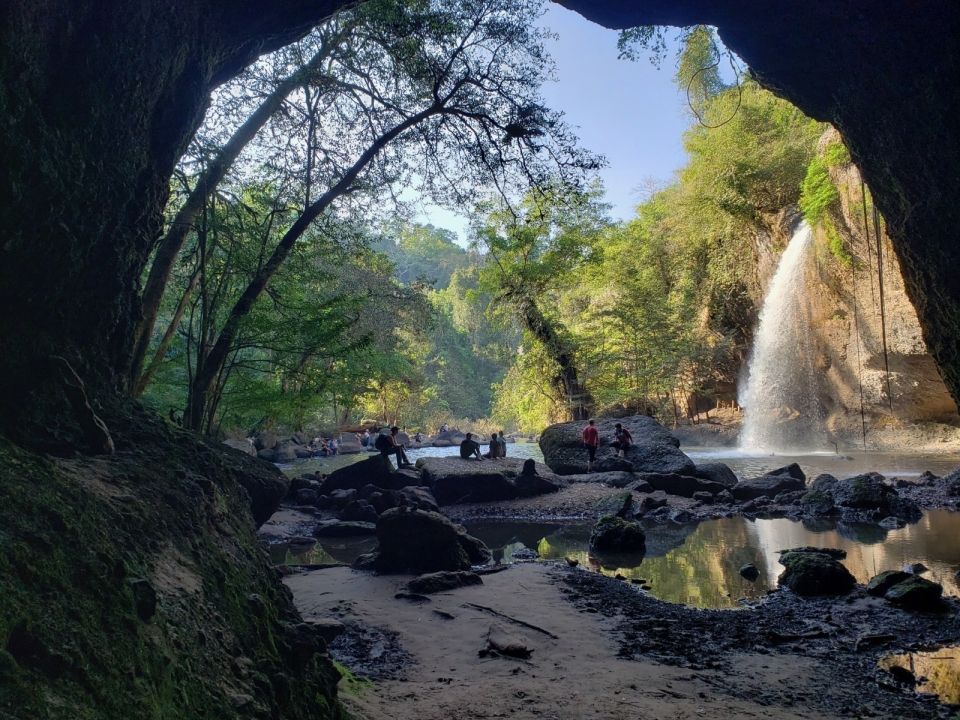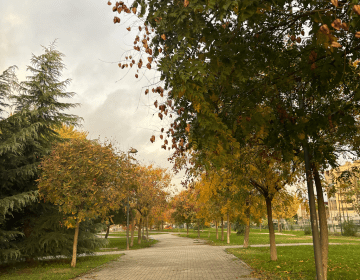 As I sit on the train on my way to my first day of school, I share some reflections on my first week as an Aux in Madrid.
For me, I would say it was a bit intimidating to walk into a large hotel with just a name and direction. Finding the CIEE, check in desk helped to... keep reading