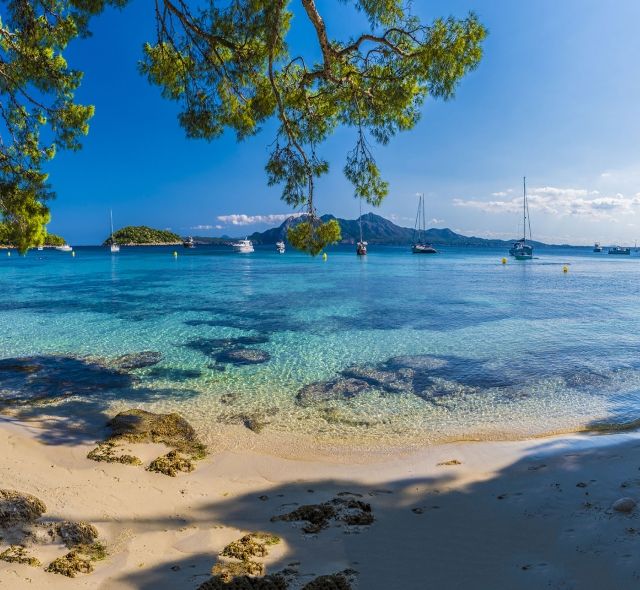 Mediterranean Marine Ecosystems & Sustainability
Program Overview
Real-World Experience
Take on the skills of a marine biologist observing and inventorying species in marine environments. See firsthand biodiversity and marine ecosystem threats. Come home ready to make a difference in the sustainability of local ecosystems.
Credentials for Your Future
Topics for your college essays, experience to inform your future career, a portfolio and poster showcasing your Project on a marine biodiversity and sustainability topic, and service-learning hours documenting your engagement with the community.
Life Skills and New Friendships
Return with greater self-confidence, independence, and improved communication skills. Enjoy a broader worldview and friends of different backgrounds from across the U.S.
45
Hours of Expert Instruction
12
Hours of Service-Learning
1
Life-Changing Experience
The Destination
The Destination
Welcome to Mallorca, a tourism hot spot known for dramatic landscapes and crystal blue waters. 
It's easy to fall in love with this stunning Balearic Island off the east coast of Spain. You can wander in any direction and be mesmerized by scenic coves, exquisite limestone mountains, luscious greenery, and a sea so clear that you can see the grains of sand at the bottom of the sea.  
The capital, Palma de Mallorca, known as the "pearl of the Mediterranean," bustles with tourism and commerce today. Here you'll experience the spirited vibe and Mediterranean flair of streets filled with stylish boutiques, quirky shops, art galleries, and artisanal bakeries. Most restaurants spill out onto pedestrian streets buzzing with families enjoying their evenings together. 
Founded by the Romans in 123 BC, Palma has been a crossroads of cultures throughout history. Its rich Islamic past is still evident within the Casco antiguo, or Old Town, which also boasts Gothic structures from the Middle Ages and many hidden treasures, small museums, courtyards, and even an 800-year-old olive tree! Be sure to take a picture there of the tallest Gothic structure in Europe—La Seu cathedral.   
Cultural Awareness
CIEE wants all our students to feel welcomed, supported, and empowered to succeed while studying abroad. Local CIEE staff have provided details about conditions and cultural attitudes that students with specific identities might encounter in Palma de Mallorca.
Settle into your homestay. Study marine organisms (plankton and algae) at the Aula de la Mar lab. Conduct field work in the wetlands of S'Albufera Natural Park, inventory bird species, and upload group findings to seawatchers.net.  
Study marine organisms (vertebrates, invertebrates, seagrassess, algae) and then inventory species in field work at Dragonera Natural Park. Investigate the human impact on marine environments. In small groups, select a topic for a Project on protecting marine biodiversity.
Analyze data and draw conclusions about the human impact on marine life and ecosystems. Conduct more field work on the uninhabited island of Cabrera. Consider your class, lab, and field work to finalize your Project and present it to your group.
Daily Life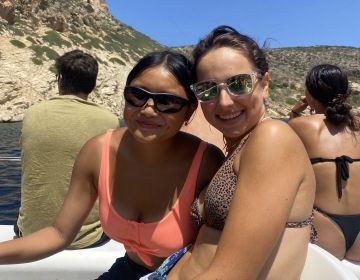 One of our bright Mediterranean Marine Ecosystems & Sustainability session 2 students, Chloe Wu, shares her experience exploring the incredible island of Cabrera! On Tuesday, July 25, we headed off... keep reading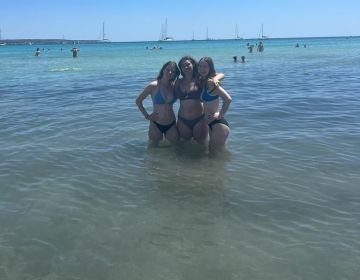 One of our most enthusiastic and dedicated students Skylar Brustad took the time to share her story for everyone to enjoy. She had her heart set on studying abroad for... keep reading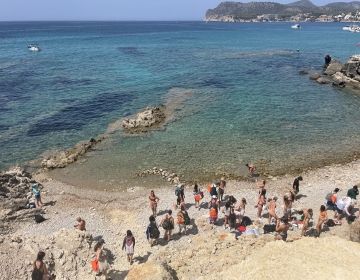 This post was written by Moné Cary, a Mediterranean Marine Ecosystems & Sustainability session 2 student. Today the stem group of CIEE Palma went to Playa de la Romana, and... keep reading
Activities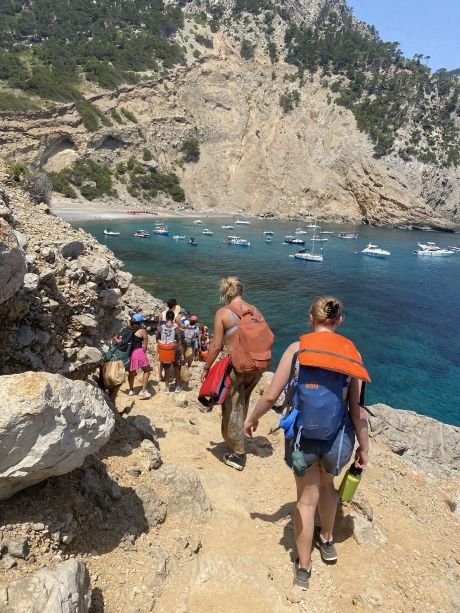 Just Imagine All the Fun You'll Have!
Overnight at La Victoria natural area in Alcudia between the mountains and sea. Maneuver down a rocky path to the beach of Coll Baix. Snorkel, swim, kayak, and paddleboard. Sail back in a private boat.
Travel back to the 14th century when you explore the unique circular Bellver Castle. Then climb to the top for sweeping views of Palma, the harbor, the sea, and the Tramuntana mountains.   
Dive into the blue water of Cabrera National Park and watch the colorful fish dance with you in the waves. Who knows? You might also encounter an inquisitive octopus. 
Take a boat ride to the uninhabited island of Sa Dragonera, swarming with Lilford's wall lizards. These reptiles look like miniature dragons and cannot be found anywhere else in the world.  
Compete in a scavenger hunt in Palma's historic Olivar market. Practice your Spanish with the vendors and feast your eyes on all the delicious Mallorquin produce.  
"My time in Mallorca was amazing because we did activities that I've never done before, like kayaking, hiking, snorkeling, and coasteering."

Albin K., Global Navigator Alum

"The friends I made on this trip are the best friends I could possibly have. I owe these friendships to this trip and I could not be more grateful." 

Imogen S., Global Navigator Alum

"It's the perfect program balancing education and fun. I met my new best friends from all across the country. And it was my first time snorkeling." 

Jordan M., Global Navigator Alum

"I learned more about Marine Science but also learned about myself. I stepped out of my comfort zone so many times and it has really taught me what I can do!"  

Kernen J., Global Navigator Alum
Dates & Fees
Eligibility
Program open to all current high school students: Freshmen, Sophomores, Juniors, and Seniors.  
For scholarship eligibility requirements, please check our Scholarship page. 
This program involves engaging in moderate- to high-intensity physical activities, such as hiking, boating, and snorkeling. 
Ability to comfortably swim, as program is centered around the sea. 
For more information, refer to the detailed Program Essential Eligibility Criteria.
Application Fee
$25
Program scholarships and tuition include iNext Travel Insurance, but do not cover the cost of flights. Find additional details about what's included with your tuition.   
More questions? Find answers, get application support, sign up for virtual presentations or contact us.
Program

Application Due

Start Date

End Date

Costs

Program

Summer Session I 2024

3 weeks
Start Date

End Date

Costs

$5,950

Program

Summer Session II 2024

3 weeks
Start Date

End Date

Costs

$5,950
3 Meals/Day
(Dietary Needs Accommodated)
All Ground Transportation
(Once In-country)
Optional Flight Chaperone
(Flight Cost Not Included)
Pre-departure Advice and Orientation
Access to Local Phone and WIFI
All Cultural Activities and Excursions
Comprehensive Medical and Travel Protection
24/7 Emergency On-site Support
Our Staff
Antonia brings a great passion for teaching and a wealth of educational experience, having taught Spanish language, linguistics, literature, and culture at Pennsylvania State University, Middlebury College, Denison University, and...
Clara worked as a Spanish Teacher at the Instituto Cervantes in Munich (Germany) and has over 3 years of experience teaching at University level and project management. She is passionate...
Ready to change your life?