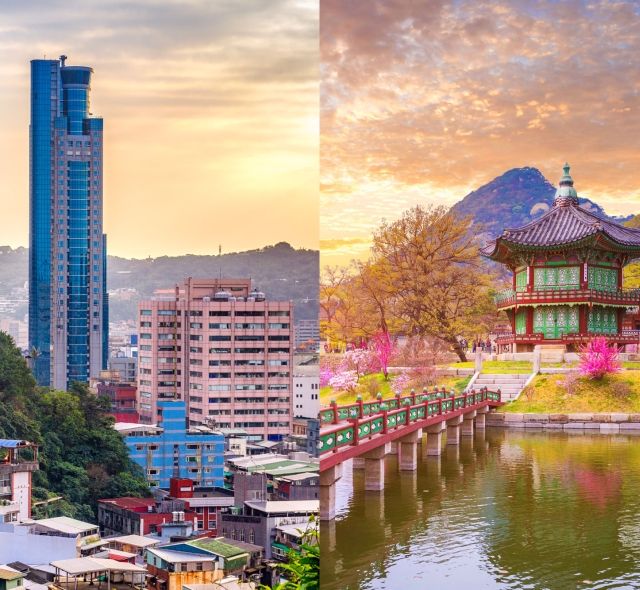 Seoul, South Korea
Taipei, Taiwan
Diplomacy & Peace Studies
Program Overview
Real-World Experience
Explore Taiwan and South Korea's history and how the two nations have achieved peace and stability. Come home with improved communication, negotiation, and debating skills and a greater understanding of diplomacy.
Credentials for Your Future
Topics for your college essays, experience to inform your future career, and a proposal for a peace-building initiative.
Life Skills and New Friendships
Return with greater self-confidence, independence, and improved communication skills. Enjoy a broader worldview and diverse friendships of different backgrounds from across the U.S.
45
Hours Of Expert Instruction
3
Weeks Pursuing Your Passion
1
Life-changing Experience
The Destination
The Destination
Welcome to Taipei and Seoul, two of the most dynamic cities of East Asia.  
Taiwan and South Korea's strategic locations make them central hubs for regional diplomacy. These two nations, known for their safety and quality of life, have achieved peace and stability in a short period of time. Despite having complex relationships with major world powers, they boast influential companies with a global presence, particularly in technology and trade, largely due to their diplomatic efforts. 
Taipei offers a serene atmosphere and a chance to participate in traditional Chinese customs, preserved better in Taiwan than in China. On the other hand, Seoul exudes a more frenetic pace and provides a window into the immensely popular South Korean culture—K-pop, K-dramas, and Korean cinema. Both cities are replete with iconic landmarks, from Taipei 101 to Elephant Mountain, and Gyeongbokgung Palace to Bukchon Hanok Village. While exploring busy streets and markets, enticing foods, like Taiwanese hamburgers, Boba Tea, Korean rice bowls, and shaved ice desserts await!  
As you immerse yourself in the cultures, food, and shared history of the region, you'll discover the uniqueness and global significance of these great cities. 
Daily Life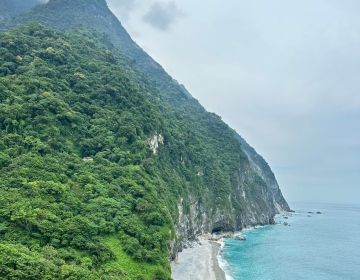 Afternoon take bus to Qingshui Cliff is located in the 22.7-kilometer section between Heping and Qingshui in Xiulin Township, Hualien County. It is mainly composed of marble, gneiss and green... keep reading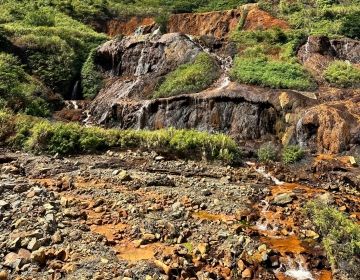 The first step Shuinandong parking lot at the intersection is the first stop for many people when they come to Jiufen. You can climb up to the viewing platform and... keep reading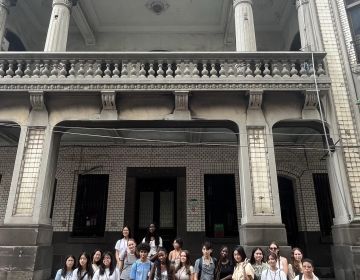 Today we visited the historic neighborhood of Da Dao Cheng. Established during the Japanese occupation of Taiwan, Da Dao Cheng originated as a trading post. The area's location immediately next... keep reading
Activities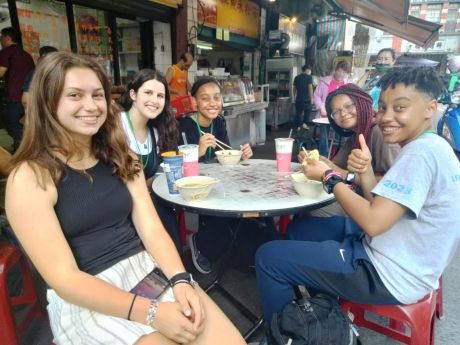 Just imagine all the fun you'll have!
Explore the culinary traditions of Taiwan and Korea (South Korea and North Korea) in cooking workshops with your friends. Learn about the authentic flavors of the region. 
Meet representatives and government officials at the American Institute in Taiwan (AIT) to learn about U.S. diplomatic policy in Taiwan. 
Experience street performers and new styles of fashion in the Hongdae neighborhood of South Korea. Choose your favorite themed café! 
Reflect on courage and sacrifice at the only United Nations Memorial Cemetery in the world, located in the city of Busan—South Korea's largest port city. 
Visit the Joint Security Area in the DMZ and delve into the complex history of Korea's division and the Korean War, including the armistice that brought the war to a ceasefire.  
Please note activities are based on past programs and subject to change at CIEE's discretion to adapt to local circumstances and participant feedback. Our goal when arranging activities is always to enhance your experience.  
Dates & Fees
Program

Application Due

Start Date

End Date

Costs

Program

Summer Session I and II 2024

3 weeks
Start Date

End Date

Costs

$8,750
3 Meals/Day
(Dietary Needs Accommodated)
All Ground Transportation
(Once In-country)
Optional Flight Chaperone
(Flight Cost Not Included)
Pre-departure Advice and Orientation
Access to Local Phone and WIFI
All Cultural Activities and Excursions
Comprehensive Medical and Travel Protection
24/7 Emergency On-site Support
Ready to change your life?