Here we come again, a new group started this amazing adventure in Rome with the Language and Culture program. 
Yesterday the whole Program Leader Team met at the airport to collect the students. Arrivals are always scary, the main fear is to have luggage problems but luckily everything was smooth as butter. Of course we had a few delays but nothing major!
At the beginning everyone looked so excited, students were chatty and happy. It was a crowd of blue T-shirts and (maybe because we had the same clothes) everyone seemed to belong. 
The first bus left the airport and we all went to Prati, our neighbourhood for this month. This is one of my favourite areas in Rome, it is so nice to be in the city center near St Peters and Castel Sant'Angelo, I love it. All the students were fascinated by our surroundings and asked me lots of questions. 
We had a really nice Italian lunch but after that, tiredness kicked in. Pasta is great but sometimes it can make you sleepy!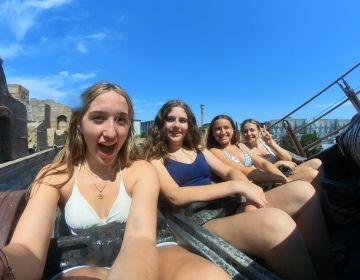 This past weekend we got to go to Cinecittà World, an amusement and water park about an hours drive from Rome. It was one of my favorite things that we've... keep reading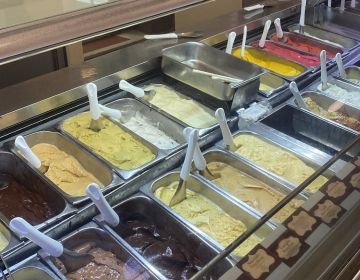 As we waltzed through the doors of Fassi at 10am, we weren't sure what to expect. The famous gelateria, located in the heart of Rome, has a reputation for being... keep reading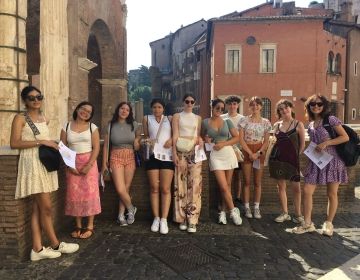 Italy, the land of rich history, breathtaking landscapes, and mouthwatering cuisine, has long captivated the hearts of travelers. But what if I told you that our students are doing more... keep reading