A Weekend Getaway to the Blue City
A breathtaking blue oasis nestled in the Rif Mountains of Morocco, Chefchaouen is a picturesque town renowned for its vivid blue-painted buildings and rich cultural heritage. This past weekend, the group embarked on a memorable weekend trip to this enchanting destination, exploring its captivating landscapes and delving deep into the heart of the Moroccan North. 
One of the highlights of the students' trip was the experience of visiting a local family's home on the way, in a village about an hour away from Chefchaouen. Welcomed with open arms and warm smiles, they were invited in to a meal of couscous followed by tea. The visit allowed students an opportunity to experience and to learn about rural life in Morocco. Surrounded by the idyllic beauty of the countryside, the students were fascinated by the myriad of fruit trees, and particularly charmed by the family donkey, who they all took turns riding. 

In the evening, following our arrival to Chefchaouen, we began the trek up to the Spanish Mosque. Atop a nearby hill, the Spanish Mosque promised a panoramic view of Chefchaouen's entire cityscape. With the sun dipping low on the horizon, the students climbed, each step building anticipation for the grand reveal. When they reached the mosque's vantage point, they were met with a breathtaking scene - the town's blue buildings contrasting with the lush greenery and the Rif Mountains in the distance. 
The following day was set aside for another hike, this time to God's Bridge in nearby Akchour. God's Bridge, a breathtaking rock formation overhanging the river, offered an incredible view of the surrounding landscapes. As they trekked the path, crossed wooden bridges, and meandered along crystal-clear streams, the students took in the full beauty of the journey. Once they arrived, they were treated to swimming in the crystal clear, very cold water. 
On the final day, students enjoyed some free time where they practiced their Darija and bargaining skills alike. They spent time wandering through the cobblestone streets of the madina and buying souvenirs. The weekend trip to Chefchaouen, was one that blended cultural immersion, breathtaking adventures, and the discovery of hidden gems. The journey not only exposed them to the beauty of nature and the warmth of Moroccan hospitality but also enriched their understanding of life in Northern Morocco.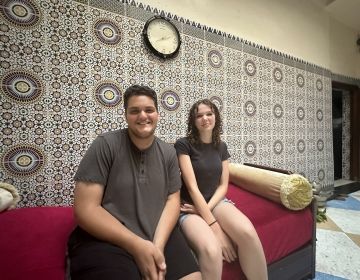 "If you have the opportunity to do something like this, definitely do it." Christine C., 16, and Mohamad H., 17, flew across the Atlantic this past summer to improve their Arabic language skills in the capital of Morocco. Here's how they describe their program.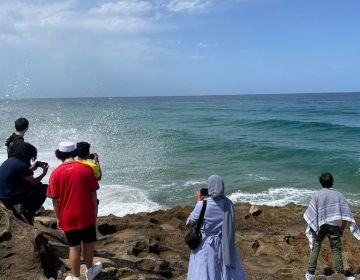 Time is weird and deeper than I can understand sometimes. I think about how people dont always stay in your life and maybe they are not supposed to or maybe... keep reading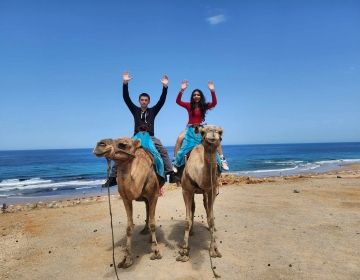 Our adventure began at the Hercules Caves, a site that has intrigued travelers for generations. These natural limestone grottoes, nestled just outside Tangier, are believed to be shaped like the... keep reading