Students as Walking Tour Guides
This week, students acted as walking tour guides in the Marais, one of the most interesting and popular neighborhoods in Paris.  Located in the third and fourth arrondissements, the Marais has narrow cobblestone streets and many hidden gardens; mansions, and museums.  Just a few of the museums here are the Centre Pompidou (a modern art museum), the Musée Carnavalet (a fascinating museum about the history of Paris), the Musée des Archives, Musée Picasso, Maison de Victor Hugo, and the Musée d'art et d'histoire du Judaïsme.
Many Eastern European Jews came to the Marais at the end of the nineteenth century and the beginning of the twentieth century.  The Marais still has a thriving Jewish community.
Included on the tour were the following:
Hôtel de Ville (city hall)
Tour Saint Jacques (the only remaining tower of a 16th century Gothic church)
Centre Pompidou
Anne Frank Garden
Museum of Art and History of Judaism
National Archives Museum
Square Georges Cain
Musée Carnavalet
Place des Vosges (Originally called Place Royale is the planned square in Paris; Victor Hugo resided here from 1832-1848)
Rue des Rosiers (center of the Jewish quarter)
This interactive activity proved to be a hit with the students as each student researched one of the locations on the tour and then presented the information (in French, of course!) to the other students in the group.  At the end of the tour, many students stayed to get a falafel at one of the many falafel restaurants in the neighborhood.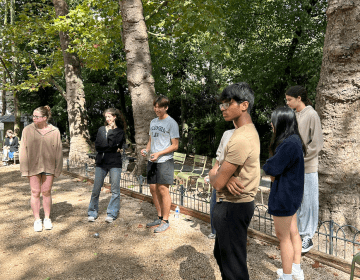 Pétanque (often referred to as Boules ), is a popular French game that dates back to the early 1900's. It is a relatively simple concept that involves throwing small metal... keep reading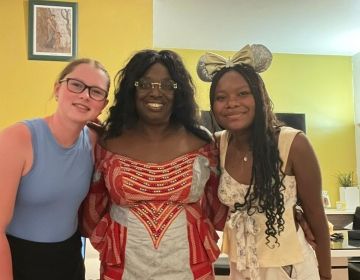 Students who are here in Paris for the 4-week immersion Language and Culture program, were welcomed into the homes of many local host families. The host families range from couples... keep reading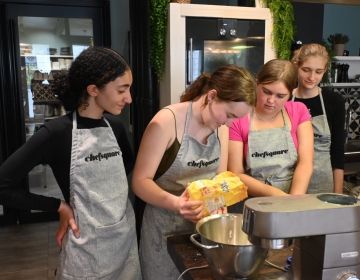 This week students from the French Language & Culture High School Summer Abroad Program in Paris had the opportunity to do another hands-on activity that they absolutely loved and enjoyed... keep reading