Student Spotlight - Nepu Hossain - Reflections on Time and Friendships
Time is weird and deeper than I can understand sometimes. I think about how people dont always stay in your life and maybe they are not supposed to or maybe they will be your forever people in this dunya (world). Almost a month ago I was in New york and now I am in Morocco. I have met people that have honestly changed my life and the way I see things like life, and time, and other points of view of the world are different. For example, people here don't have to deal with gun violence like back home. This trip in Rabat, Morocco has truly shown me that the way you might see life can be the total opposite for someone else. My mind has developed more knowing that everything I know now isn't the same as it once was back in the States. Life is always different and comes with many difficulties and privileges yet people all around the world are stuck on their own type of time and perspective. 
As the time of this chapter closes in my life I will always carry the lessons and indescribable memories with me. This group, the program leaders, the students, everything wouldn't be the same without them and everything in Rabat wouldn't be the same without my host family and the love and support that I get from the people here. Now, I won't be able to forget the people here, what I have learned, and how many connections that I have made here. I love that even though in such a short time I made a family here. I know it will be hard to depart from them at the end of this trip and Allah knows whether or not these people are my forever people or just for now people, but whatever the future holds I am just thankful and appreciative of the people I have now. I am so happy for everything that I have gotten to experience here. Time is everlasting but so are the memories that we made here: from being in the CIEE school and having fun with my peers, to working and laughing with the program leaders, and just marking bonds that are timeless. This place that wasn't known in my life is now a place that will be forever unforgettable. I will remember all the culture, and all the beautiful ways the buildings are made. The architecture is so unique and the way that people express emotions to one another is totally different from my own "normal."  So with time whatever comes will come but the past isn't always forgotten because that is what makes the future you. This program will develop me more into the person I am meant to be, I am one step closer to who Nepu is.  
Written by Nepu Hossain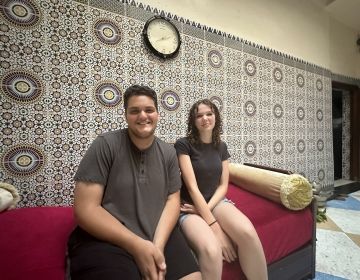 "If you have the opportunity to do something like this, definitely do it." Christine C., 16, and Mohamad H., 17, flew across the Atlantic this past summer to improve their Arabic language skills in the capital of Morocco. Here's how they describe their program.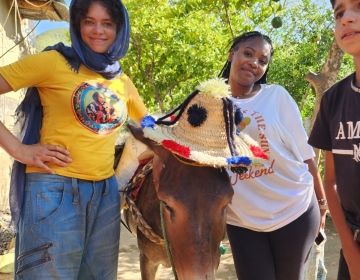 A breathtaking blue oasis nestled in the Rif Mountains of Morocco, Chefchaouen is a picturesque town renowned for its vivid blue-painted buildings and rich cultural heritage. This past weekend, the... keep reading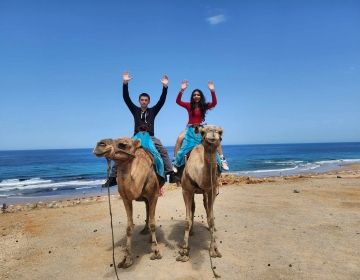 Our adventure began at the Hercules Caves, a site that has intrigued travelers for generations. These natural limestone grottoes, nestled just outside Tangier, are believed to be shaped like the... keep reading