Student Spotlight - Melina Esparza Acero, First Group Lunch and First Friends
In class so far, I have learned about some aspects of collectivism and the way this lifestyle is present throughout Moroccan communities. We all have incorporated this cultural asset into our lives in its majority through food. In our homestays and with our peers, we have shared meals in a family-style dinner, where everyone eats from one large plate. I have grown a fast liking for this custom because it allows a connection between the people eating to flourish and this is basically how I was able to start friendships with several people in the program. For example, during the Eid weekend, I met a large part of my homestay family's extended members by eating with them, and I connected with my homestay family on a much deeper level. Today we walked from the CIEE study center to a restaurant for our first group lunch. It was an amazing experience. Not only did we eat like Moroccans usually do, but we also danced all together with local musicians and got to know each other more in a very comic way. This first small excursion was probably the most fun I've had in a long time, even while in the US. With Moroccan culture, I am learning to make genuine connections with other people through the moments and the food we have shared. 
Written by Melina Esparza Acero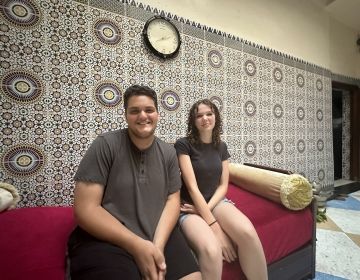 "If you have the opportunity to do something like this, definitely do it." Christine C., 16, and Mohamad H., 17, flew across the Atlantic this past summer to improve their Arabic language skills in the capital of Morocco. Here's how they describe their program.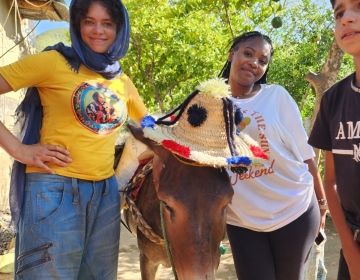 A breathtaking blue oasis nestled in the Rif Mountains of Morocco, Chefchaouen is a picturesque town renowned for its vivid blue-painted buildings and rich cultural heritage. This past weekend, the... keep reading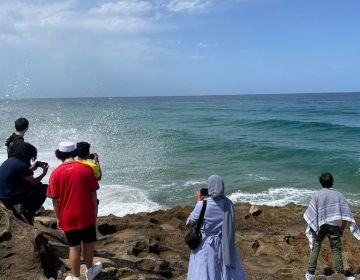 Time is weird and deeper than I can understand sometimes. I think about how people dont always stay in your life and maybe they are not supposed to or maybe... keep reading