Students who are here in Paris for the 4-week immersion Language and Culture program, were welcomed into the homes of many local host families. The host families range from couples with children, couples without children, and single adults. There are 20 arrondissements in the city of Paris, plus the suburbs. The majority of the students live in one of the 20 arrondissements with a few living just outside the city center in the suburbs. 
What has it been like to live with a French host family in Paris? Here's what several students shared:
Our host family is amazing and have been so welcoming and making us feel at home.
I love living in the city!
My host mom doesn't speak English so I have to speak French with her which is helping improve my French.
The apartment is small but comfortable.
We enjoy having dinner all together and the food is always delicious.
We can't take showers after 10pm but that's ok.
I have become more independent because I have to take the metro to school every day and I have figured out how the metro works and which lines I need to take.
My host mom is also hosting students from Italy, so it's cool that I'm making friends with Italian students my age.
I plan on staying in touch with my host family when I return to the states.
The first week was the hardest but after that it has been great!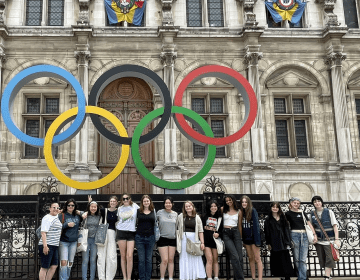 This week, students acted as walking tour guides in the Marais, one of the most interesting and popular neighborhoods in Paris. Located in the third and fourth arrondissements, the Marais... keep reading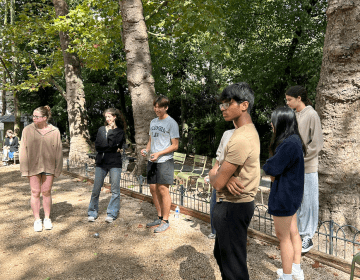 Pétanque (often referred to as Boules ), is a popular French game that dates back to the early 1900's. It is a relatively simple concept that involves throwing small metal... keep reading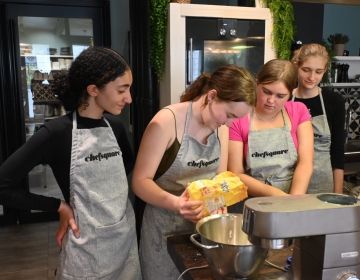 This week students from the French Language & Culture High School Summer Abroad Program in Paris had the opportunity to do another hands-on activity that they absolutely loved and enjoyed... keep reading