The 10th of July, 2022. This was not only the day our CIEE Global Navigators were scheduled to arrive in Morocco, but it was also Eid al-Adha, a religious holiday celebrated throughout the Islamic world. On this holy day, Muslims commemorate prophet Ibrahim's (Abraham) act of devotion to God through his willingness to sacrifice his son, Ismail (Ishmael). As a reward for his faith and obedience, God provided Ibrahim with a lamb to sacrifice instead of his son. In Morocco, we definitely have a distinctive tradition for celebrating Eid al-Adha.
After arriving at Mohamed V Airport in Casablanca with the other amazing local Program Leader, Rihane, we were ecstatic to meet the students who were about to embark on an incredible journey in one of the most historically significant countries. Despite being jet lagged from a long flight, most students were overjoyed to be out of the airport. We began by introducing ourselves to the entire group, which included their US PLs too, Rachel and Scott, who were in charge of flight chaperoning. Together we took some time to explain what their arrival day would entail. 
The plan for that day was to stop on the way from the airport at the CIEE Resident Director, Madiha's family house for a deep reflection and mini-orientation to talk about their Eid al-Adha experience in Morocco, some of its cultural aspects, and valuable lifetime advice on how to fully grasp the dimensions of this new cultural enlightenment. 
When we arrived at the house, the enthralling aroma of a special dish known as "Tkelia" or "Chkamba" filled the air. This is the food that all Moroccan families prepare on Eid. I know it may sound strange to those who have never tried it, but this special dish is made of sheep tripe; it is without a doubt one of the most delicious dishes in Morocco and a must-try when visiting the country. Additionally, Moroccans serve "boulfaf" on the same day. What exactly is boulfaf? It's grilled liver with sheep fat on top. It is important to note that Eid al-Adha is about more than just eating meat; it also has a collectivist element to it. One-third of the animal is donated to people in need. Students also had the opportunity to sample their first Moroccan mint tea and cookies while reflecting on what it means to sacrifice an animal through the lens of Islam. We could tell they were all in love with the fresh tea and eventually asked for more and more of it.
We finished the day by driving back to Rabat so the students could meet their host families for the first time. The amount of positive energy we all had within us was incredible, and sharing it with one another added a whole new level of excitement. This was only the beginning of an exciting adventure, and I'm sure there'll be plenty more to come.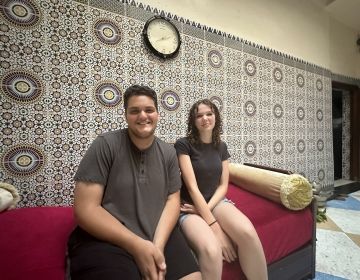 "If you have the opportunity to do something like this, definitely do it." Christine C., 16, and Mohamad H., 17, flew across the Atlantic this past summer to improve their Arabic language skills in the capital of Morocco. Here's how they describe their program.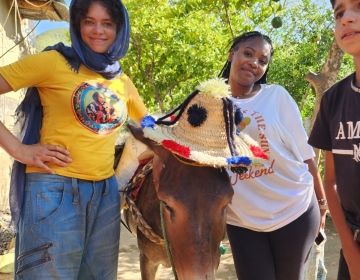 A breathtaking blue oasis nestled in the Rif Mountains of Morocco, Chefchaouen is a picturesque town renowned for its vivid blue-painted buildings and rich cultural heritage. This past weekend, the... keep reading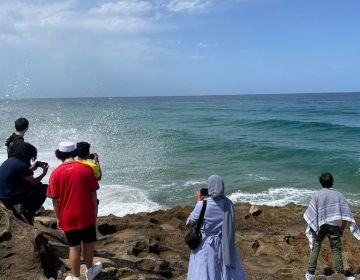 Time is weird and deeper than I can understand sometimes. I think about how people dont always stay in your life and maybe they are not supposed to or maybe... keep reading