Connecting with the Young People of Toulouse
One of the best parts of the French Language & Culture program is meeting the people of Toulouse. For one of our afternoon activities, the students split into four smaller groups to visit one of the seven Maison des Jeunes et de la Culture (MJC) throughout the city.  My group visited  MJC Empalot, which is just a few metro stops from our classes in the Carmes neighborhood.
La Brique Rouge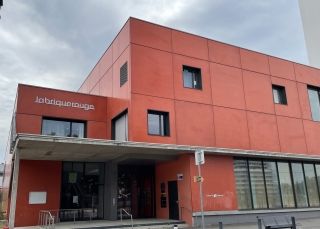 Housed in la Brique Rouge, the MJC Empalot has activities for young people of all ages as well as events for the whole community. After touring the art, dance, music, martial arts and game rooms, the students headed to the gym.  Here the CIEE kids joined a group of French students to practice archery and play football (soccer).
The beauty of sports lies in building bonds among people, and the archery and soccer activities connected the French and US students. Students began mixing as they learned to shoot the arrows at the targets, yet it was the spirited game of soccer that really got everyone interacting and smiling.
Tir d'Arc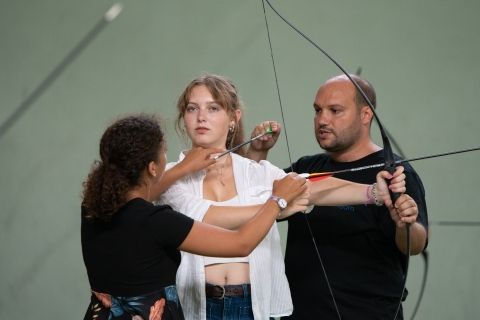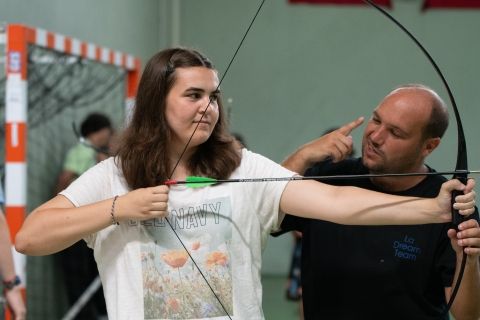 Football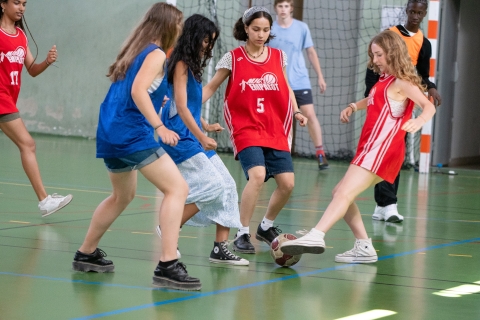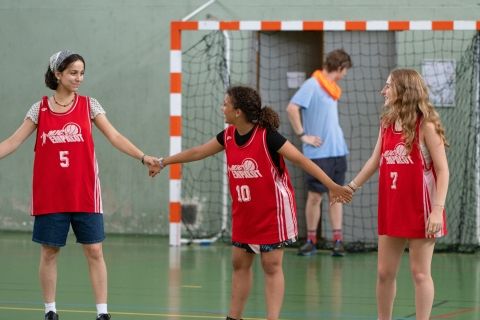 Connexions 
A few days later, several French teenagers visited the language classes to talk with the CIEE students about their daily life and activities. Then the French students joined our group for the afternoon excursion. Both days were a great blend of language practice, culture, and connecting with the people of Toulouse.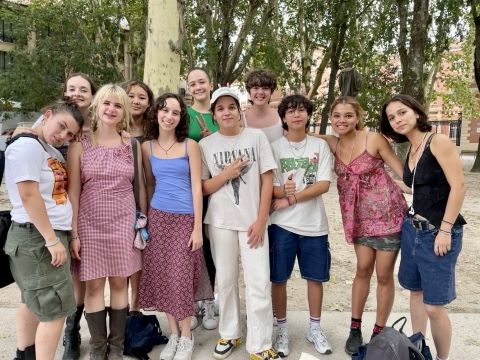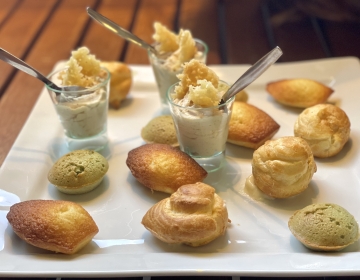 This week our students tried their hand at baking some French pastries- in an interesting location! Classes were held on a peniche (barge) on the Canal du Midi. We were... keep reading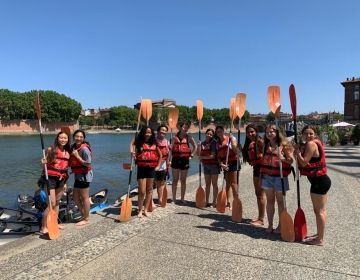 Today students got a new perspective on the city of Toulouse--from the water! Their guides gave them a tour that included the history of Toulouse and also information about some... keep reading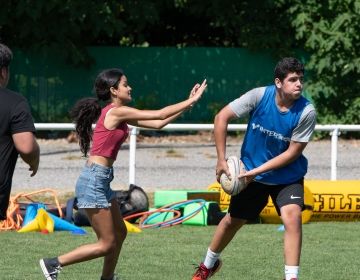 Qui ne saute pas n'est pas tou-lou-sain! Since we arrived in Toulouse 3 weeks ago, we have heard a lot about rugby. The city's rugby team Stade Toulousain won the... keep reading