CIEE Cultural Discussion: No Hshuma Talk!
I'm sure that travelling raises a lot of questions in our minds, and when it does so in an academic or cultural setting, it becomes a lot more interesting. CIEE Global Navigators travel from the United States to another country to experience cultural immersion and develop intercultural awareness, in our case, this cultural awakening is taking place in Morocco, a country with a long history and vibrant culture. Our first cultural discussion was insightful, and we discussed a variety of topics.
Our Language and Culture Peers were welcomed first. Most of them are college and high school students with a passion for volunteering and intercultural learning. The purpose of these discussions is to include the widest variety of individuals and viewpoints possible. This usually increases the level of excitement, prompting students to ask more questions. In order to encourage students to express themselves freely, it is important to note that all of the questions are anonymous. So the first step is to give students small pieces of paper on which to write their questions. Later, these are placed in a bowl, and one of us staff members takes them one at a time and begins reading the questions aloud. Our Moroccan cultural peers get to ask questions about American society and lifestyle, making this a win-win learning experience. During these roundtable discussions, nothing is hshuma (a word in darija used to refer to taboo subjects that should not be spoken about in public), so everybody is welcome to ask whatever questions they have.
Politics, religion, society, and history were some of the topics we discussed. Of course we had opposing viewpoints, but were open to discussing them. These types of group discussions help us develop the mindset of "I'm here to listen in order to understand, not just to respond." And this goes a long way toward fostering positive dynamics.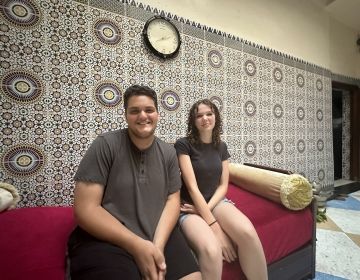 "If you have the opportunity to do something like this, definitely do it." Christine C., 16, and Mohamad H., 17, flew across the Atlantic this past summer to improve their Arabic language skills in the capital of Morocco. Here's how they describe their program.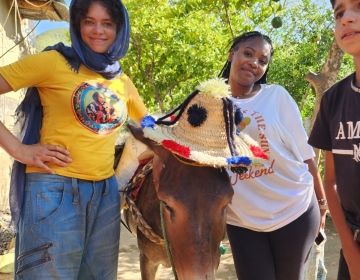 A breathtaking blue oasis nestled in the Rif Mountains of Morocco, Chefchaouen is a picturesque town renowned for its vivid blue-painted buildings and rich cultural heritage. This past weekend, the... keep reading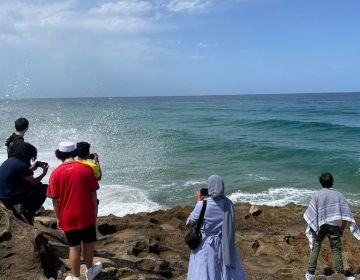 Time is weird and deeper than I can understand sometimes. I think about how people dont always stay in your life and maybe they are not supposed to or maybe... keep reading