Carcassonne from a student's perspective (Kalkidan)
On Saturday, the HSSA Toulouse students had a chance to visit Carcassonne. This magical city was filled with so much history within its walls. Located in the south of France, the wall was constructed in the 13th century to strengthen the defense against enemies. The small vertical opening and squares allowed defenders from getting attacked while still having the opportunity to attack. Within the castle, there is a village filled with stores and restaurants with authentic cuisines. Centuries later, this castle continues to remain beautiful, attracting people around the world. And the crepe is to die for.
I loved my time at Carcassonne. From the architecture of the castle to the foods at the local stand, this community was filled with so much rich culture. I loved the beautiful view of the town from the top of the castle and seeing a person that was playing an instrument next to one of the buildings.
-HSSA Toulouse student blog post about Carcassonne, France; written by Kalkidan.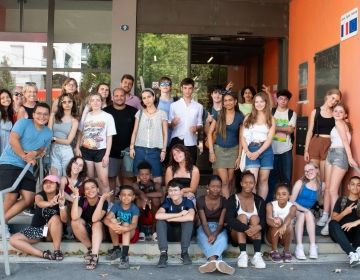 One of the best parts of the French Language & Culture program is meeting the people of Toulouse. For one of our afternoon activities, the students split into four smaller... keep reading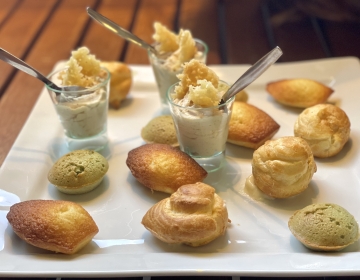 This week our students tried their hand at baking some French pastries- in an interesting location! Classes were held on a peniche (barge) on the Canal du Midi. We were... keep reading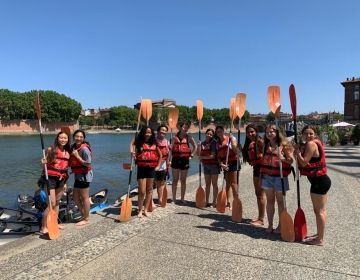 Today students got a new perspective on the city of Toulouse--from the water! Their guides gave them a tour that included the history of Toulouse and also information about some... keep reading