After 10 hours, 2 meals, a moderately swift customs check, and a long wait for luggage, we finally arrived to Ghana! The Global Navigators received a friendly welcome from CIEE staff and drove straight to their hotel. After meeting their roommates, the Navigators tasted Jollof, roasted chicken, plantain, and pear (avocado) Alvaro soda for lunch. Some of the braver Navigators added Shito (hot pepper sauce) to their meal and quickly learned that Ghana is serious about its spices! The group then headed to the University of Ghana to meet the full CIEE staff and to briefly explore the campus before heading back to the hotel for chicken stew, jollof, and Palava sauce (green leaf stew often consisting of a mixture of meat and dried fish).
During first the official day of the program, while on campus students engaged in intercultural conversations, created group rules, discussed Ghanaian customs and educational systems, learned of the major ethnic groups, and discovered the naming system. Every Ghanaian, no matter the tribe, has a day name which corresponds with the day they were born. For example, since I was born on a Tuesday my day name is Abena!
The day on campus ended with the first of many high-energy Kpanlongo dance class which was filled with drumming, toe-heel steps, and the Ghanaian version of the alphabet. For the Navigator's Welcome dinner, the group dined at Chez Afrique for traditional meals including whole fish, stew goat, and Banku (mixture of corn-dough and cassava-dough made into single serving balls) with fish and hot peppers.
As day two came to a close, the Navigators shared in their excitement for the upcoming program and prepared for their first day at the Future Leaders School.
Yebehyia Bio!
Asia 
P.S.
For each of our blog posts, we encourage you to learn with our students by learning a chosen Twi word of the day! Today's Twi word of the day is Yebehyia Bio, which loosely means "see you later".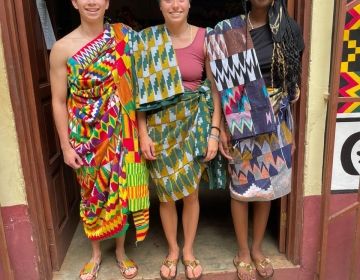 The conclusion of the second week allowed for the Global Navigators to travel to the powerful Asante Region. Asante is the most heavily populated region in Ghana and Kumasi has... keep reading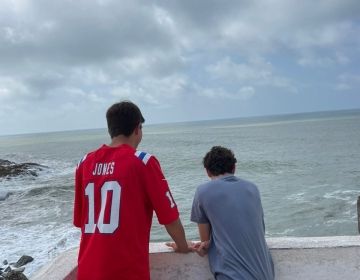 The Global Navigator's first week concluded with a trip to Cape Coast and the Kakum National Park. The group learned of the horrors of the Transatlantic Slave Trade through a... keep reading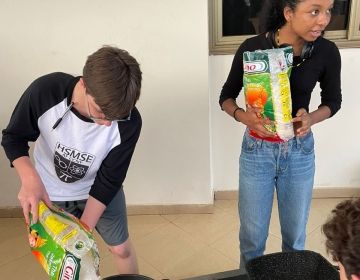 After their first official day of service, the Global Navigators continued to flex their inherit leadership skills by taking charge in the kitchen! The group traveled to Patty's Event Centre... keep reading