How one CIEE Alumnus is Making Change in his Community
By Alaa Mahmoud, 2016 CIEE Access Scholar, Civic Leadership Summit Fellow, and Work & Travel USA participant
Hello everyone! I'm Alaa Mahmoud from Egypt, a CIEE Work & Travel USA and Civic Leadership Summit 2016 (CLS16) alumnus. I'm currently enrolled as a fourth year medical student in Suez Canal University, Egypt.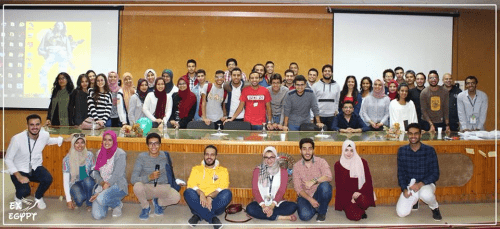 After taking part in the CIEE Work & Travel USA program, participating in CLS16, having the privilege to meet 62 young leaders from all around the world, and getting to know the CIEE staff, I was inspired to launch an organization concerned with environmental and public health issues. While attending the summit, I gained skills that gave me the motivation to create ExEgypt (Exchanging & Empowering Global Youth Potentials & Talents), an initiative involving young children to help create young leaders.
 Since I came back to Egypt, I started thinking with three of my colleagues about how to build something that would have a good impact and make a difference—not only in our community, but all over the world. Therefore, we figured out that society means everything. It's why we started, how we achieve, and whom we'd like to affect. Our practices are directed toward every human being in the society, starting with children and ending with adults. We aim to increase green areas, raise awareness of pollution and public health, and bring to life the idea of recycling and emphasize its significance. We presented the idea to our university administrators and they completely supported us, made some suggestions, and gave us the motivation to start working on that project inside the university and in our city.
 Thankfully, many professors offered to volunteer with us and to be supervisors of the project, to make sure it went as we planned. My friends and I were completely responsible for our first green children camp and we organized it using our own money, because we believed in every single step we took. After the great impact of the first camp, many people started asking about our program and how could they help us, either by donation or by volunteering themselves. One touching story is that we got a message from one of the parents thanking us for what we did with their children, and that they started becoming more independent and following a healthier lifestyle because of our camp.
 
 ExEgypt activities include organizing educational camps for children to increase their knowledge of fundamental topics such as healthy lifestyle, first aid, and keeping the environment clean by planting and recycling. ExEgypt encourages college students to volunteer in community services, organize camps and events, and spread awareness on topics that have a global concern and must be given attention, such as gender equality and global warming. ExEgypt also focuses on conducting workshops by professional trainers on important skills—mainly leaderships skills and how to be change makers. We also organize seasonal schools in the winter and summer for international students, conducting a scientific medical program and a social program showing them around Egypt. We've created a Facebook event for our ExEgypt Annual Medical Summer School--maybe some of our international friends would like to participate?
 
Campers learning about recycling
You can find our Facebook page at this link, where you can have a deeper look at our activities:

You can also check out our video on our first Children Green Camp that we organized, which was free of charge.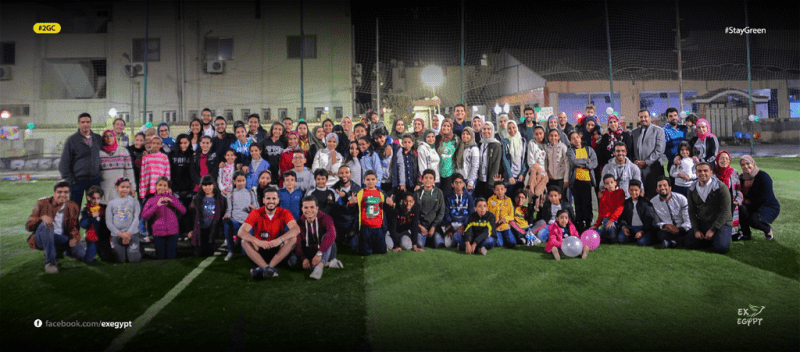 ExEgypt aims to be the most influential association concerned with environmental issues and public health. This can be measured by seeing our impact on the upcoming generations' behaviors. We also plan to leave a substantial fingerprint on the environment by restoring more green areas and living in a healthier environment.
I am very thankful for the magnificent chance I got from CIEE, which really influenced me as a person and made me a changemaker.  Thank You to all the CIEE Family!