A Teacher is Absent? Call 112! part.1
Help! Help! Help!

This is what we (I) cry for when a teacher is absent. It is draining and a lot of work and the first time you experience this, you are completely lost.
In my experience teachers have been absent a lot. It is not something that happens often, I just had bad luck. The worst of them being when a teacher was absent for almost 2 months. Luckily, a substitute came 3 days later, but got sick after 2 days in the school. This is not common, but I can tell you, I felt like I was cursed.
This is an unfortunate situation, but I have gone thru all of these and learn some tips and tricks on what to do when the teacher is absent. This all depends the school, but here's a general idea.
Short term absence:
This short-term absence might be because, a teacher was sick, had to leave suddenly or has an appointment and they didn´t arrive to school that day. The process is very simple.
Process:
You will arrive to the class and notice the teacher is not there and the head teacher will come to the classroom and inform you that your teacher is not coming, but that you can start with the class while another teacher comes to assist.
Expectation:
The school sends a teacher that has a free period to go an assist the class. This teacher might be an English teacher or not, it all depends. Some teachers have a plan and know what to do, but most of them expect you to lead the class because you work with the class every day and know the direction the class is taking and what they are supposed to be doing. The teacher (in most cases) will be in charge of the students behavior and assisting you in what you need, but they expect you to lead that class (especially If they don´t speak English).
Tips:
Let the students know what is happening
If the teacher is absent let them know. It is also good to let them know you and the other teacher will be giving the class that day.
Make sure to keep the same rules as the main teacher and continue with the same routines. If the learners start everyday singing a good morning song, do it.
Ask your coordinator for the access to the computers and the digital books. This is very important to continue the class and have an idea on what is next.
The teacher's book is key
Find one if you don´t have one, it will help you out a lot and give you many ideas on how to run the class.
If it takes you 5 minutes or more to remember or get a hold of what is the next step in class don't worry.
The material you covered in the class write it in a paper and put it in a visible place so the next teacher knows where to continue or if the main teacher is absent the next day, you remember what´s next.
If the kids misbehave you can give them my famous line: "Guy´s! I want to have a fun class with you, but if you guys keep talking instead of having a fun all we are going to do is write in our notebooks". This will normally make them behave better, but hey, if it doesn´t work you can always just make them copy. I´ve never done it, but I have always been prepared to do so if the time comes to it.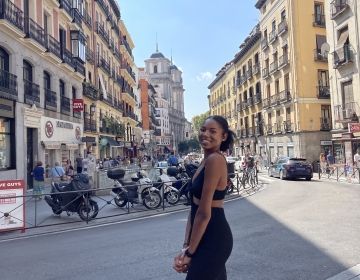 Hey everyone! My name is Kaitlyn, I'm 22 years old, and from Cleveland, Ohio. I've also lived in Charlotte, North Carolina, and New Orleans, Louisiana. I received my undergraduate degree... keep reading
Hello everyone! My name is Sophia Cox. I am from Chicago, Illinois. During my time at the University of Wisconsin, Madison, I studied Psychology and Digital Studies. Up until December... keep reading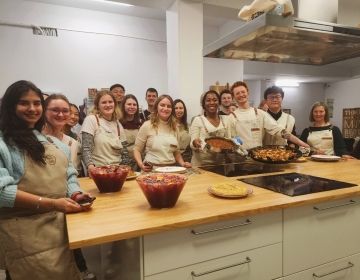 Looking back at my first post and the goals that I had set out for myself, curious to see if after a year they were accomplished!