Teach English in the Czech Republic
The Destination

Placed right in the heart of Europe, Czech Republic is a unique destination known for its food and drink, bohemian lifestyle, and medieval architecture. It's a great place for new and seasoned travelers who are looking to explore a different side of Europe while teaching in or near the wonderfully eclectic city of Prague.  
As a teacher in the Czech Republic with CIEE, you'll be placed in communities within an hour's distance of Prague, allowing you the chance to experience smaller communities while still being a short distance away from the excitement of the city. Not to mention the spectacular destinations of Budapest, Vienna, and Krakow easily within traveling distance. With everything so connected by public transportation, you'll never feel too far away.
The Job

Teachers in the Czech Republic have the chance to take on the responsibility of being a lead teacher, or language and culture assistant in primary or secondary schools to help develop the langue skills of Czech students.  Teachers work about 17 hours per week in the classroom but this does not include prep time for upcoming classes. As a lead teacher, you will be responsible for your classroom including lesion planning, grading and running your classroom. As a language assistant, you will be responsible for supporting lead teachers by facilitation conversational English activities but should be ready to take over the classroom when necessary. That being said, having a TEFL certification is not only required, it's included within the program fee.
The Pay 

Participants are compensated 20,000 CZK (about $880) per month when housing is not included or 13,000 CZK (about $570) per month when housing is included. Accomadations depend on the school you are placed with, and teachers who are without housing are paid more to make up for the cost of rent. Since the cost of living is low in the Czech Republic compared to the US, these salaries should cover the cost of one's basic living needs.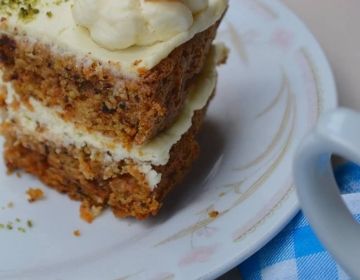 Alumni Spotlight: Elisabeth B. After spending a year exploring historic streets and immersing herself in a new culture, Portland, Maine native Elisabeth Brewington returned home from teaching English in the... keep reading
It has now been a year since I turned in my application to teach in the Czech Republic, but it seems like just yesterday. I remember frantically checking my email... keep reading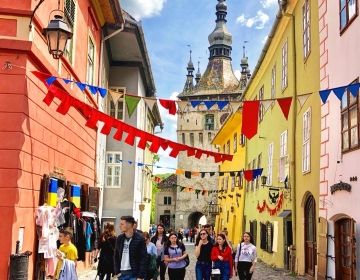 In my opinion, 'city' might not be the correct term for Brasov (in fact, I find that many European 'cities' resemble more of the likes of 'towns.'). To meet halfway... keep reading