How to Spend a Day in Salamanca
Something that I've really been looking forward to doing during my time in Spain is traveling solo. I picked Salamanca, the capital of the region of Castilla y Leon, as the destination for my first solo trip. Salamanca was high on my list of places to see in Spain for two reasons: one of my professors in college is from there and it is home to a popular EuroLeague Women's basketball team. I traveled there by train, wandered around the city during the day, and went to a basketball game in the evening. Everything went smoothly, except for a slight hiccup on the train ride there…
Train Ride from Madrid to Salamanca
Like I said, everything went smoothly overall, with the exception of the train ride from Madrid to Salamanca. I arrived at Príncipe Pío station with ample time to find the correct train, which I did quickly, but once I boarded the train I couldn't find my assigned seat. I asked an employee to point me towards seat 11H, which turned out to be the handicapped seat. He was not happy that an able-bodied human had purchased the handicapped seat and yelled at me for it in front of a train car full of people, but on the bright side, I navigated the entire encounter in Spanish.
Exploring the City
Once I got off the train in Salamanca, I stopped for a quick lunch of tortilla de patata and a café con leche before starting to explore. First, I walked down el Puente Romano to get a view of the entire city from the outside before going in. In the city center, I wandered around the campus of la Universidad de Salamanca and admired the stunning architecture of la Catedral Nueva. I made my last stop at la Plaza Mayor, where I enjoyed a delicious ice cream cone with a double scoop of vanilla with cookies and peanut.
Basketball Game: CB Perfumerías Avenida vs. Valencia BC
After exploring the city, I headed to Pabellón de Würzburg for the basketball game between CB Perfumerías Avenida and Valencia BC. The gym was packed with loyal Avenida fans who were on their feet cheering, banging drums, and waving towels the whole game. As a former collegiate basketball player and a huge fan of sports in general, one of the things I've missed the most from the United States is its sports scene. To satisfy my itch for live sports, I'll definitely be back in Salamanca throughout the year to see more games. 
Train Ride from Salamanca to Madrid
When it came time to return to Madrid, I was not about to experience the same thing that I had on the way to Salamanca. I had bought a roundtrip ticket, so I was assigned the handicapped seat again on the way back to Madrid. Yes, I spent an extra €30 for a new ticket to avoid the shame of having to explain again that I had unintentionally purchased the handicap seat. I passed the train ride peacefully, reading, writing, and listening to music, and was back in Madrid in less than two hours.
Despite its rocky start, I consider my first solo trip a success and will definitely be doing more solo travel in the future. The city of Salamanca is a beautiful and lively place to wander around, and the environment of the basketball game was an incredible experience. I highly recommend that you try out solo travel for yourself and that you add Salamanca to your list of places to see in Spain!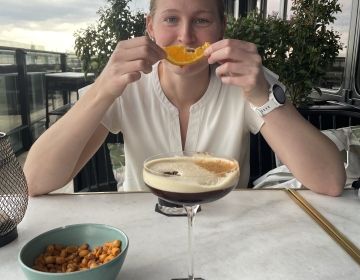 Walk into any bar or restaurant in Madrid and you'll have all the typical drinks available to you- beer, wine, basic cocktails, etc. However, Madrid is also home to many... keep reading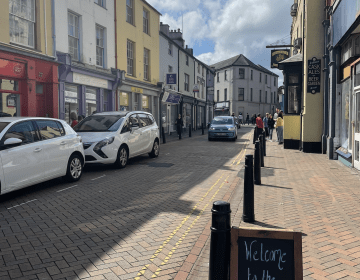 A wise one once said, "Greetings loved ones- Let's take a Journey!" Hello, hello! My name is Emma and I am so excited to take you along with me as... keep reading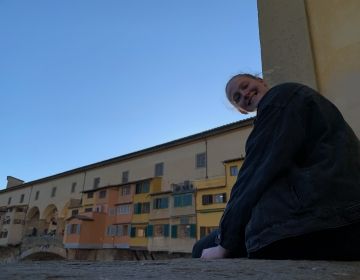 Time is flying . It's already May, there's only a month left in the school year, and I have already had to make the decision whether or not to renew... keep reading