How a Regular Guy and His Wife Overcame Their Fear and Found Themselves on the Brink of a New Adventure
Orientation week is coming to a close, and to be honest, despite almost a week in Madrid, I still feel like I'm walking around in somebody else's shoes (somebody else's Crocs as I write this) and living somebody else's life. Perhaps that is a tad bit melodramatic, and I am still feeling the effects of jet lag, and I will grant that the out of body experience could be  chalked up to that. Yet, I can't quite escape the feeling that participating in the Aux program  is out of character for me. So who am I, and how the heck did I end up in Madrid?
There is nothing particularly compelling about my story. Growing up in Northwest Indiana, I had a pretty normal childhood, playing sports, taking trips on the weekend to what is now Indiana Dunes National Park, and riding the Metra with my family into Chicago every Christmas to walk around Navy Pier. After high school, I attended Indiana University-Bloomington, earning a degree in English Education. While I had a couple out-of-state options for college, I chose IU because I was afraid to go somewhere alone. After graduation, I packed my car and drove across the country to start my career as an English teacher in Rifle, Colorado. Imagine – at the time, I thought THAT was a big move. For sure the biggest move I was ever going to make, and I didn't even plan to be there very long. One year to gain some experience, and I had every intention of returning home to teach squarely in my comfort zone.  
Things have turned out quite differently. 
I didn't know anyone in Rifle, but the community wrapped two gigantic metaphorical arms around me from the beginning and allowed me time and space to grow personally and professionally. So I stayed another year. And then another year. You get it. These metaphorical arms gripped tightly. I am forever grateful to my friends and coworkers who are still there and to those who have moved on. Without that tiny town in Western Colorado, I never would have ended up here. I met Halie at a staff meeting in 2018, and she shocked the world by becoming my wife on the side of a mountain at our favorite ski resort in July of 2021. 
As you can see, apart from that last bit, my story is bang average. Easily, Halie and I could still be living in our cozy condo on the Colorado River, gearing up to start a new school year with some of the greatest kids in the world.  But a road trip in 2019, to meet my future in-laws, diverted our path. You see, my wife is from Texas; it was a long drive, and before we knew it we'd burned through all the small talk. 
Somehow, the conversation turned to a friend of Halie's who had traveled to Thailand to teach English through CIEE. Maybe it was in the adventurous spirit of the Wild American West I was breathing; maybe it was too much coffee and gummy worms, but I remember saying, "we could do that! I wish I had done something like that."
I have to be honest again: I have to imagine I was looking to further impress Halie. I had never once looked into studying abroad while in school. I had never thought of myself as the type of person who lived outside the United States for any amount of time. 
Luckily, Halie actually is brave, and I was too into her to back out. We googled CIEE, found their Teach in Spain program, and began plotting our adventure. 
I wish the whole thing was entirely more… I don't know – profound. The story would be better if we were hiking a 14er, and the beauty of nature overtook us with a sense of wanderlust. OOOO, maybe a story where we had a near-death experience and decided that we would "live life to the fullest." Anything, to make us sound worldly, philosophical, or… profound. But the reality is, adventure came to us on a two-lane highway in the panhandle of Texas, and we made the decision to say "why not?" 
That isn't to say that there haven't been second-thoughts. Trust me, there have been many. And I have no expectation that this is all going to be sangria and tapas, sunshine and rainbows. At the end of the day, it's still Life, and we'll have some of the same struggles we had in Colorado plus a few new ones. 
So, of course, I am writing this blog to document this time together, and so our loved ones can follow along. But there is also a part of me that is writing this because just maybe there are folks who do not think of themselves as globetrotters reading this, and maybe I can encourage them to start thinking, "why not?"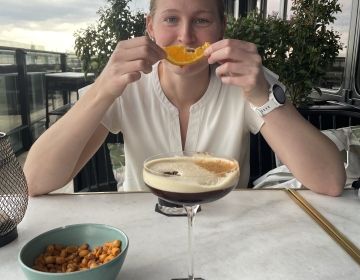 Walk into any bar or restaurant in Madrid and you'll have all the typical drinks available to you- beer, wine, basic cocktails, etc. However, Madrid is also home to many... keep reading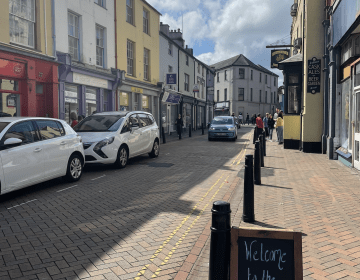 A wise one once said, "Greetings loved ones- Let's take a Journey!" Hello, hello! My name is Emma and I am so excited to take you along with me as... keep reading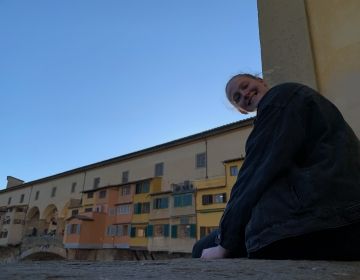 Time is flying . It's already May, there's only a month left in the school year, and I have already had to make the decision whether or not to renew... keep reading