Look at the title of this blog post again. Did you ever read that book back in Elementary school? It's a story by Julie Danneberg about someone who is nervous for their first day of school. Throughout most of it, you assume that it's a new student who is worried about making friends and fitting in. However, she hits you with a plot twist when you get to the ending and learn that (spoiler alert!) it's about a teacher starting at a new school. What a fitting story to sum up how I felt on my first day of school as foreign teacher. I was just given three of the best days with my new friends and now you're taking that all away and making me work? What exactly is this program that I signed up for again?
Luckily, when I arrived in my new home town of Si Racha with my fellow foreign teacher Nikky, our coordinators were waiting there with big smiles, eager to welcome us and help us get settled in right away. They took us to lunch, gave us a tour of the school, and brought us to the store so that we could buy the necessary immediate needs for our apartment. These small actions alone were enough to help settle *some* of the nerves that I was feeling. However, it was already Sunday, which meant the first day was tomorrow. Not quite enough time to figure out how to become the coolest new teacher that my 1-2 year old kiddos have ever met.  
Upon entering WE World of English on that first day, there were so many questions going through my head. Will the kids like me? Will I be successful in teaching them English? Will they want their old teacher back? Will the other staff members want to be my friend? Will I like the school lunch? (Not as pressing, but definitely just as important). Will the parents think I'm good enough to be teaching their kids? Will I enjoy what I'm doing? About half of those questions were answered immediately, when four of the cutest smiling faces I'd ever seen walked through the door.
Only two boys and two girls out of the 15 students on my roster showed up on my first day, which was especially helpful for settling into teaching and starting to learn their names. They were so eager to talk to me (though much of it was gibberish) and show me their toys. They loved to dance and listened well during the lessons. I never thought that meeting 1-2 year olds could be so intimidating, but the reassurance from their hugs made it clear to me that I was placed exactly where I was supposed to be. 
So maybe that's the big plot twist in my story. That when I thought I lost all my friends to different locations around the country, I gained 15 more little buddies that bring me so much joy every day. That the nerves and doubts I had about myself being a teacher, were the only things that could stop me from being a good one. That being the new staff member didn't mean no one wanted me to sit with them at lunch, rather they were ready and willing to translate the menu for me and make sure I found something I liked. That the parents aren't out to judge the things that I do, instead they are grateful that I came all the way to their country to teach their child. That it's always possible to enjoy what I am doing, as long as I'm willing to see the bright side of every situation. 
First day jitters are going to be inevitable in any new circumstance, but you can't let that shaky hand stop you from writing your happy ending. The best part though? We haven't yet neared the end. There are so many more chapters to come in my story, because the first day is only the beginning.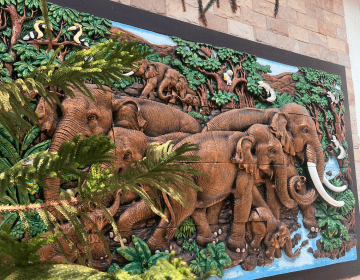 Trying to figure out what to pack for Thailand and wished for a more comprehensive list? Here is what I brought from home, what I could have done without, and what I wished I brought. Hope this helps!
Those who have traveled to other countries have encountered culture shock before. It may be realizing that you pay for water at a restaurant or public restroom. Culture shock may... keep reading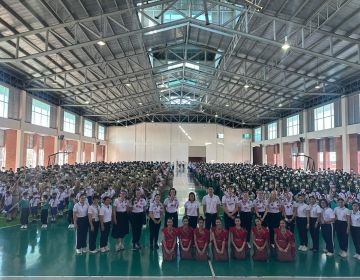 Starting a new job is difficult no matter where you are. Starting a new job and moving across the world comes with a new set of factors and challenges. The... keep reading