7 Jobs in Spain for Americans Dreaming of Living Abroad
Sometimes in life, we are overcome with the sudden urge to just pick up and go. This could be due to a need for a fresh start, a break in daily routine, or to feed a craving for wanderlust. Regardless of the why, it's important to know the how. And of all the opportunities for Americans to work abroad, one of the most desired places to do so is Spain. 
There are many obstacles to overcome before you can start living the European dream. However, the time and effort are well worth the opportunity to work in Spain and travel throughout Europe.  
This guide shares some of the best jobs in Spain for Americans and everything you need to know before making the leap abroad.
How easy is it to find a job in Spain as an American?
To be completely honest, obtaining a job in Spain as an American is not as simple as you may hope. Without citizenship in the EU or EEA, there is a lot of work that needs to be done in order to be able to live and work in Spain. 
Although the options are a bit more limited for Americans, that's not to say it is impossible! If you do the proper research and are open-minded, you may be able to find an option that best supports your move to Spain!
What is needed to work in Spain as an American?
There are several documents and official papers that need to be completed in order to work in Spain as an American.
The first is a visa or work authorization that allows you to obtain a job overseas. The type of job you are trying to obtain will determine which visa you should apply for. The visa process can be very daunting, so it's important to keep a list of all the documents required to obtain one. Some documents that may be required include your passport, proof of a job offer, proof of insurance, and a national visa application form. 
Another thing that you need to have prepared when moving to Spain is money for start-up costs. You'll need enough to pay for necessities like accommodation, food, and transportation. You will also find that having a higher level of Spanish-speaking ability will prove to be very beneficial as you start your life in Spain.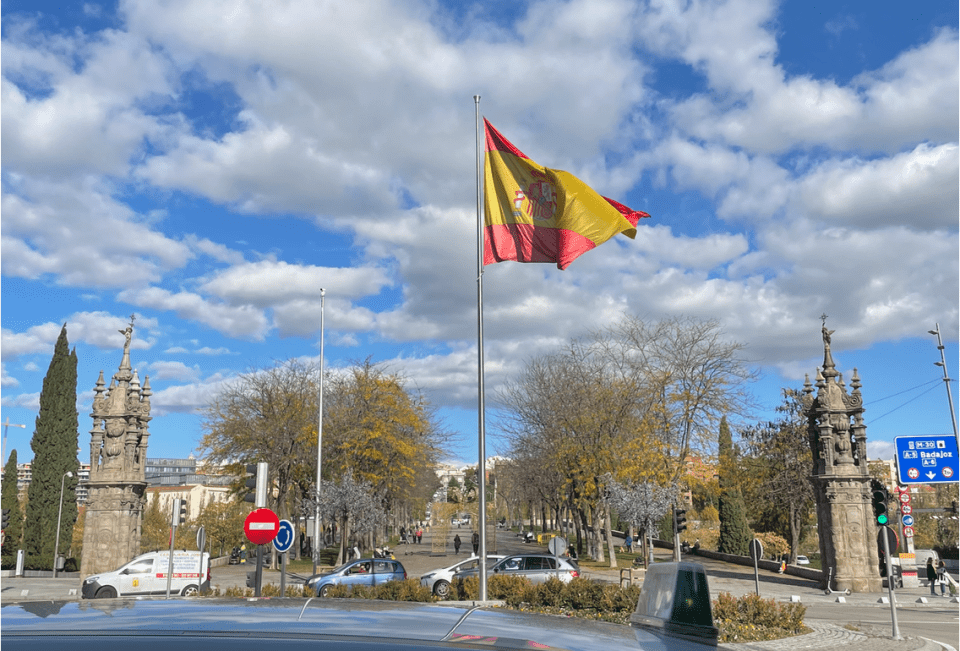 7 Best Jobs in Spain for Americans
Here are some of the best job opportunities for Americans seeking a way to live in Spain.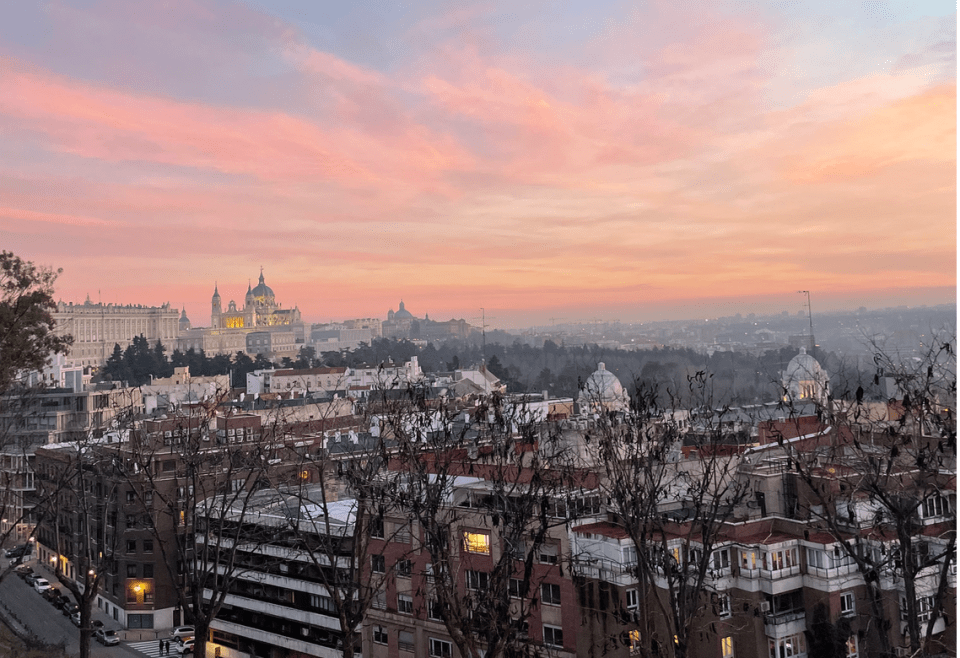 1. Teach English at a Public School
One of the most common ways to work in Spain as an American is by teaching English in the country's public schools. The Cultural Ambassadors Program, formally known as NALCAP, is a program run by the Spanish Ministry of Education that hires native English speakers to teach alongside head teachers as language assistants. 
Language assistants, or auxiliares de conversación, provide the students with an opportunity to practice English with a native speaker. Although the pay isn't as high as working for a private school, public schools are known to have a relaxed and warm work environment, ideal for someone who has just moved abroad.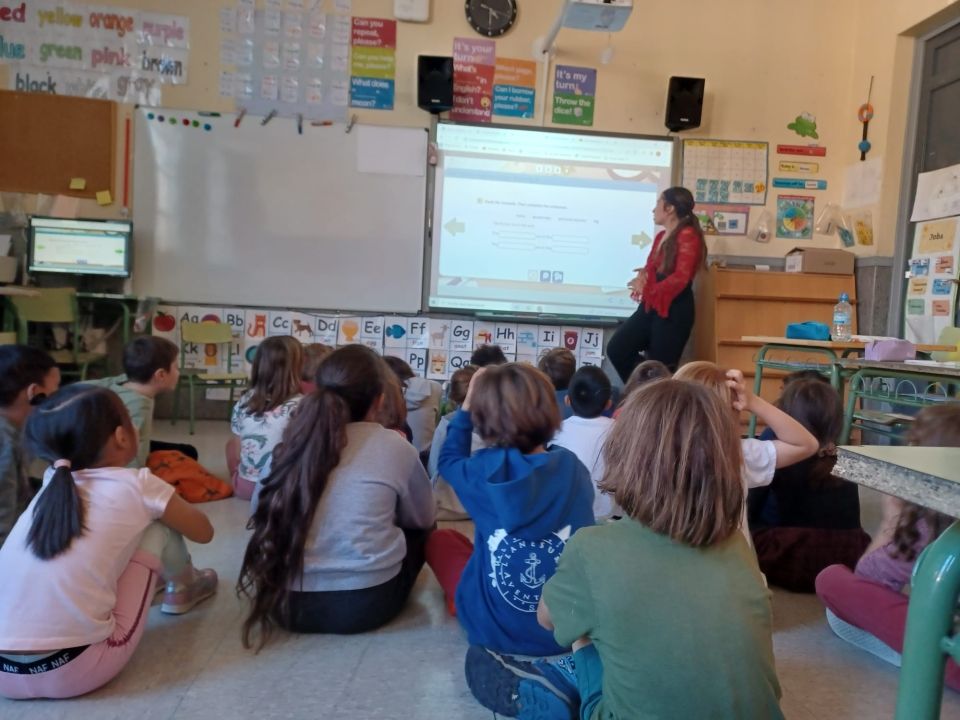 2. Teach English at a Private School
Teaching English at a private school in Spain is a great option for anyone with an English degree and prior teaching experience. Because private schools tend to pay a higher salary and offer more benefits, the application process can be more competitive. Additionally, private schools in Spain typically have stricter rules and requirements for teachers. However, if you have the credentials necessary, it can be a very rewarding opportunity.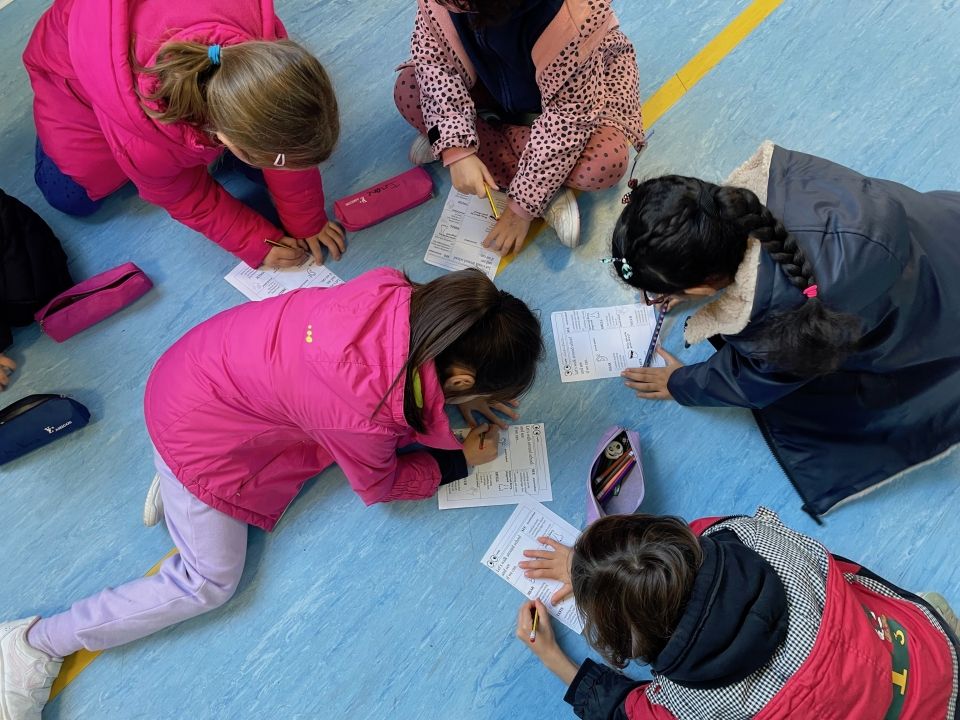 3. Live on a Student Visa
One unique way to live and work in Spain is on a student visa. Spain's student visa allows Americans to stay in Spain while studying abroad, completing a graduate program, or taking language classes. 
Spain's student visa does not allow you to get an official job. However, you can pick up work under the table. There are several options for jobs that you can work for cash payment, such as private tutoring, serving, bartending, and more. Students in Spain can also try to apply for a work permit that allows for part-time work during your studies.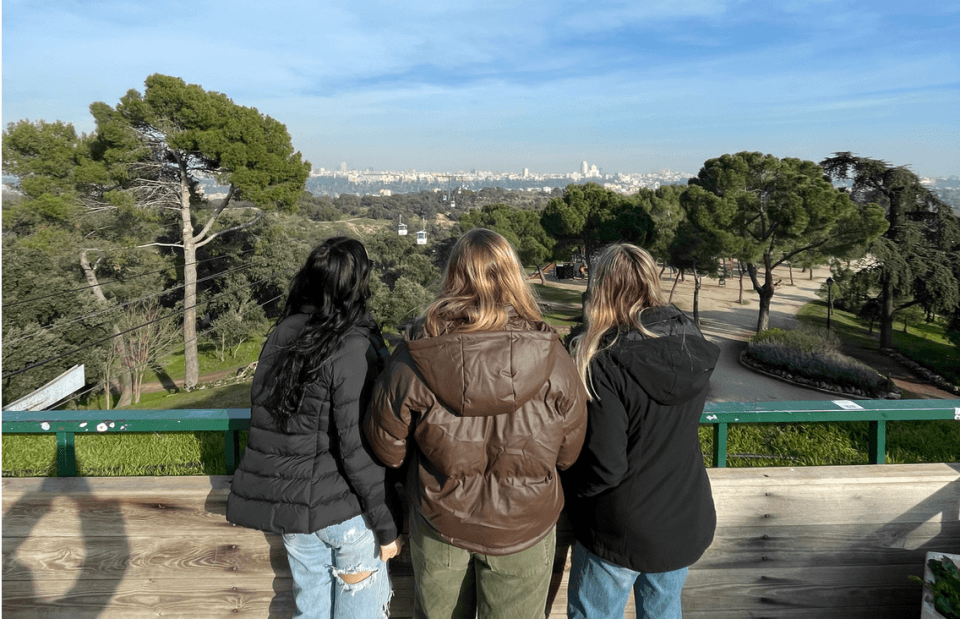 4. Work as an Au Pair
Moving to Spain to work as an au pair is a perfect opportunity for anyone who loves children and travel. Working as an au pair is the equivalent of being a full-time nanny or babysitter. To become an au pair in Spain, you first need to apply online with a reputable company that helps match you with a family living in Spain. 
Then, you'll need to begin the visa process to stay in Spain for more than 90 days. Since there is no official au pair visa, you will apply for a student visa and follow those guidelines. Keep in mind that you are also required to enroll in a Spanish course for at least 20 hours a week with this position. 
Au pairs typically live with the host family but may also be asked to live in a nearby residence. The main benefit of being an au pair is that your room and board are typically covered by the hosts, and you may also receive a small stipend for your work. Each au pair situation is different, as each family has different needs. But this is a wonderful opportunity to really immerse yourself in Spanish culture by living with locals and becoming a part of their everyday lives.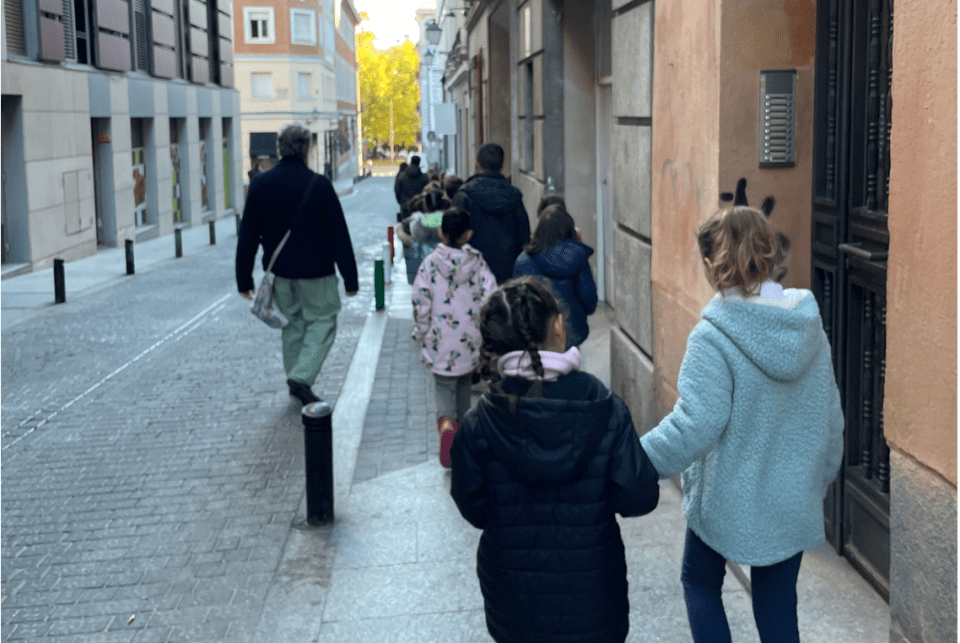 5. Freelance in Spain
Those who hold autonomous jobs also have an opportunity to move to Spain if they wish to take their work abroad. When you create your own start-up business, you have the option to apply for a freelance visa and work from Spain. The process of acquiring this visa can be a bit tedious, however, Spain is known to be one of the most accepting countries for aspiring freelance workers. If you are able to acquire the visa and move to Spain, you'll have ample opportunity to travel and experience the culture, as you'll be the one in charge of your own scheduling and time management.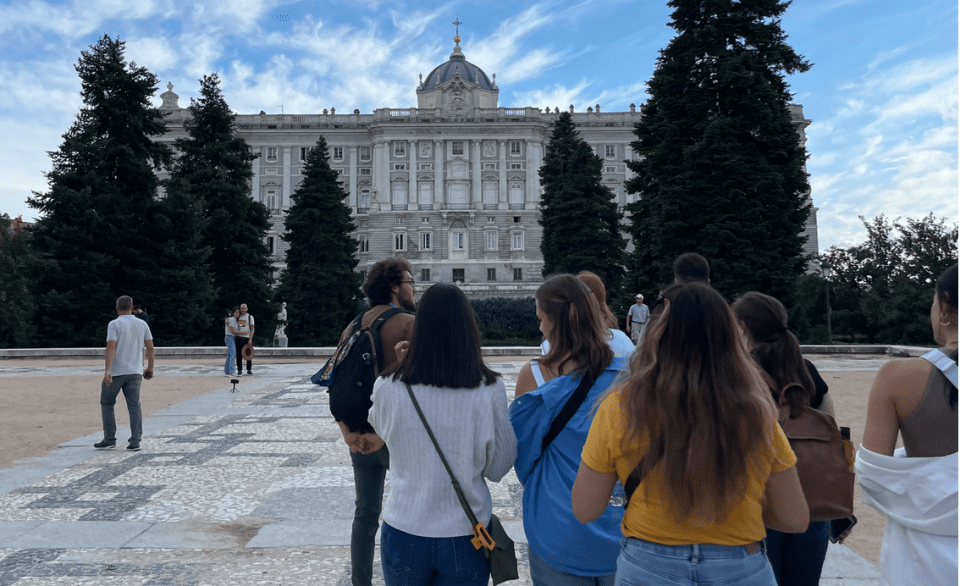 6. Find a Job in Spain Offering a Work Visa
One of the best ways to work in Spain is by finding a company to sponsor a work visa for you. Having a work visa while living in Spain essentially allows you to work a regular full-time job and earn a higher salary and better benefits than teaching English. However, finding an employer to sponsor a work visa is very difficult for non-EU citizens.
You likely will need to have proof of Spanish-speaking ability, a college degree related to the job, and previous work experience. There are a few career fields that are easier than others to get a work visa in Spain, including IT, finance, healthcare, engineering, and more. With determination and the right credentials, it is possible to find full-time work in Spain as an American.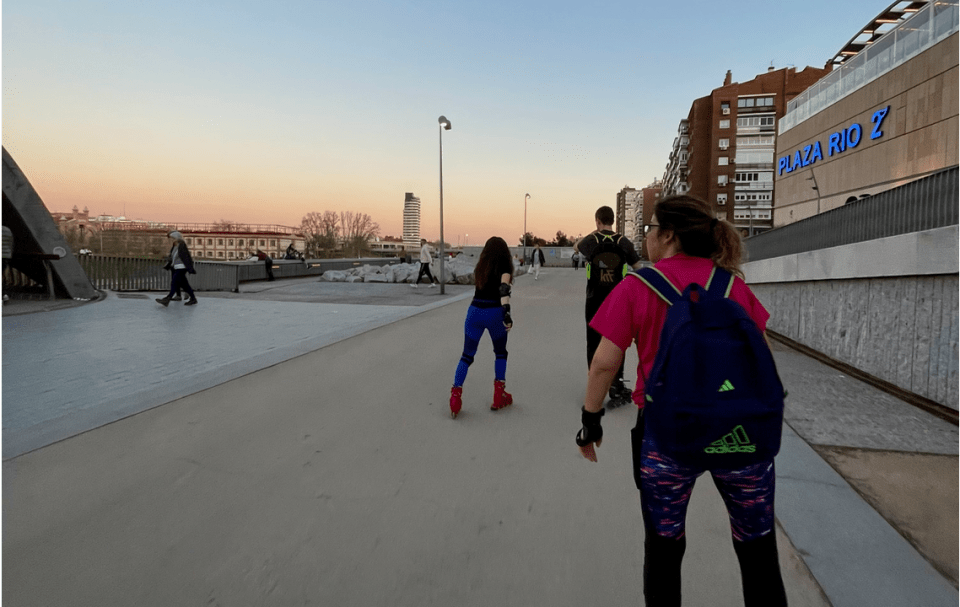 7. Work for an American Company in a Spain Office
If you feel more comfortable working for an organization that you know from the United States, this option would be most beneficial for you. Consider applying for a job in the US that has a foreign office in Spain, and find out if you have the potential to be sent there to work for any length of time. By doing this, you will feel the security of working for a company that you know from home while also enhancing your skills by learning how the same job is run in another country.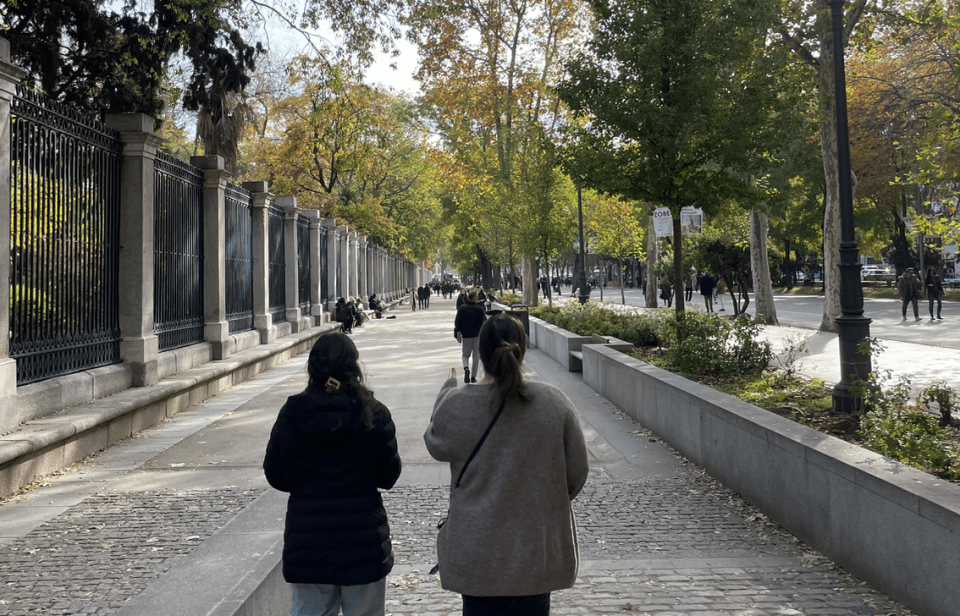 Teach English Abroad with CIEE
One of the best ways to live and work in Spain is by participating in CIEE's Teach in Spain program. As a language assistant in Spain, you'll work four-day weeks, allowing you to enjoy an excellent work-life balance and travel throughout Europe.
With CIEE Teach Abroad, you're guaranteed placement at a school in Madrid and receive pre-departure instructions for tasks like obtaining a visa and other important documents. Other benefits of the CIEE Teach Abroad program include health insurance, 24/7 in-country support, and an orientation hosted upon arrival to help you assimilate comfortably.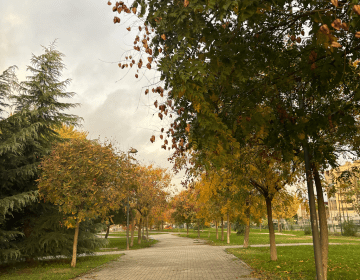 As I sit on the train on my way to my first day of school, I share some reflections on my first week as an Aux in Madrid.
For me, I would say it was a bit intimidating to walk into a large hotel with just a name and direction. Finding the CIEE, check in desk helped to... keep reading