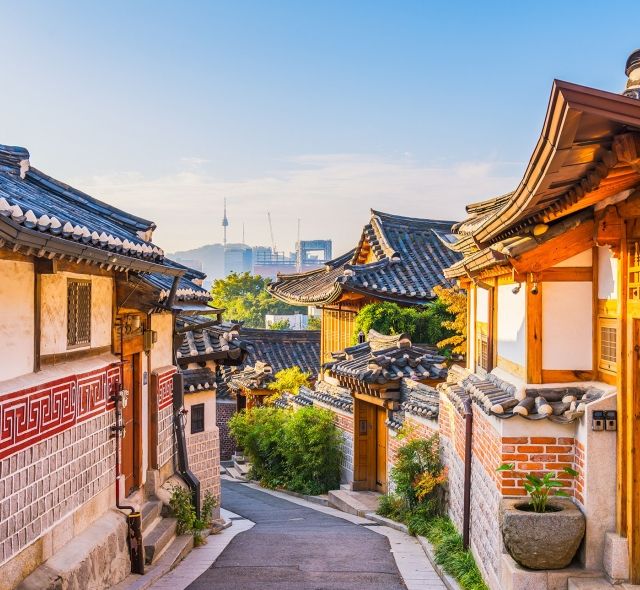 Program Overview
Real-World Experience
Tune into K-pop's sounds, history, and impact on Korean culture. Gain skills using visual art as a form of expression and come home ready to develop your own creative projects.
Credentials for Your Future
Topics for your college essays, experience to inform your future career, and a Visual Project to document your artistic literacy and to showcase your accomplishments.
Lifelong Skills and Friendships
Return with greater self-confidence, independence, and improved communication skills. Enjoy a broader worldview and diverse friendships from across the U.S.
45
Hours of Expert Instruction
3
Weeks of Pursuing Your Passion
1
Life-Changing Experience
The Destination
The Destination
Welcome to Seoul, to the district of Gangnam and the birthplace of K-pop.  
It's no surprise that Seoul is the home of genre-bending music. With its blend of traditional and modern styles, the city offers a great variety of artistic inspiration. Located on the Han River (Han-gang in Korean), this innovative city is surrounded by beautiful landscapes and natural wonders. In 2010, the city was named a World Design Capital, and over the last decade, it's become an epicenter for artists of all kinds. 
Seoul, with more than 9 million people, is a large metropolis with lots to see. Historic palaces and peaceful Buddhist temples are juxtaposed with futuristic skyscrapers and neon-lit entertainment—from Gyeongbokgung Palace and the Buckchon Hanok Village to N Seoul Tower and its many museums, theaters, and themed venues, like animal, flower, and VR cafés. Be sure to bring your appetite to this food lover's destination, too. Try traditional kimchi, dumplings, bibimbap (Korean rice), and some of the best barbeque in the world!
Cultural Awareness
CIEE wants all our students to feel welcomed, supported, and empowered to succeed while studying abroad. Local CIEE staff have provided details about conditions and cultural attitudes that students with specific identities might encounter in Seoul.
Daily Life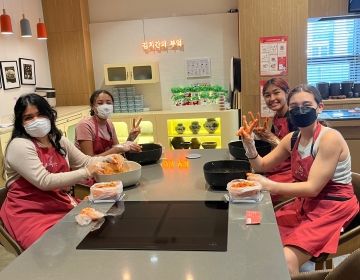 Last week Seoul Navigators got to give back to the new community that they have been a part of. They had the opportunity to do community service while participating in... keep reading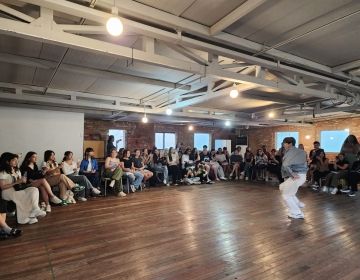 As hard as it is to believe, our global navigators have already been in Seoul, South Korea for 1 week! The students have been busy with k-pop classes, Korean language... keep reading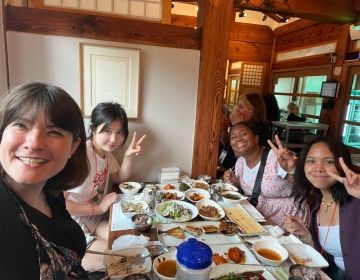 It's hard to believe, but the students from the 2nd session of the k-pop program have already arrived and hit the ground running! It is day 3 of the program... keep reading
Activities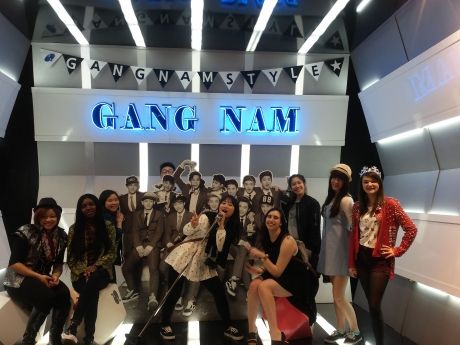 Just imagine all the fun you'll have!
Catch a live K-Pop performance in Sinchon, a youthful and lively neighborhood full of singers and street dancers. 
Reach for the mic at a noraebang, a Korean-style karaoke room, and sing your favorite K-pop songs. 
Discover K-pop's newest up-and-coming stars with the editor-in-chief of Billboard Korea. 
Dress in Hanbok, traditional Korean attire, and explore the grounds of the 14th century Gyeongbokgung Palace. 
Take the KTX, Korea's Bullet train, to Jeonju, a small city known as Korea's cultural center since ancient times. 
Please note activities are based on past programs and subject to change at CIEE's discretion to adapt to local circumstances and participant feedback. Our goal when arranging activities is always to enhance your experience.
"It was amazing meeting guest speakers in the K-pop industry as well getting to take Korean language classes!"  

Ashley L., CIEE Global Navigator Alum

"I learned so much from studying abroad in South Korea and about K-pop culture. I was able to form new relationships with peers from the U.S. and local Korean students, too."  

Anahi T., CIEE Global Navigator Alum

"I enjoyed exploring the city of Suncheon with my friends and returning to an amazing bulgogi barbecue restaurant three times!"

Abney T., CIEE Global Navigator Alum

"I enjoyed the unique material that I wouldn't be able to get in a normal high school and the interactive aspects of classes. And I loved our scavenger hunt across Seoul." 

Charlie C., CIEE Global Navigator Alum
Dates & Fees
Program

Application Due

Start Date

End Date

Costs

Program

Summer Session I 2024

3 weeks
Start Date

End Date

Costs

$6,250

Program

Summer Session II 2024

3 weeks
Start Date

End Date

Costs

$6,250
3 Meals/Day
(Dietary Needs Accommodated)
All Ground Transportation
(Once In-country)
Optional Flight Chaperone
(Flight Cost Not Included)
Pre-departure Advice and Orientation
Access to Local Phone and WIFI
All Cultural Activities and Excursions
Comprehensive Medical and Travel Protection
24/7 Emergency On-site Support
Our Staff
Suzanne's love of Korea began more than 30 years ago as a U.S. Peace Corps volunteer. She is a graduate of the University of South Carolina and has an M.B.A. from Yonsei University.
Ready to change your life?