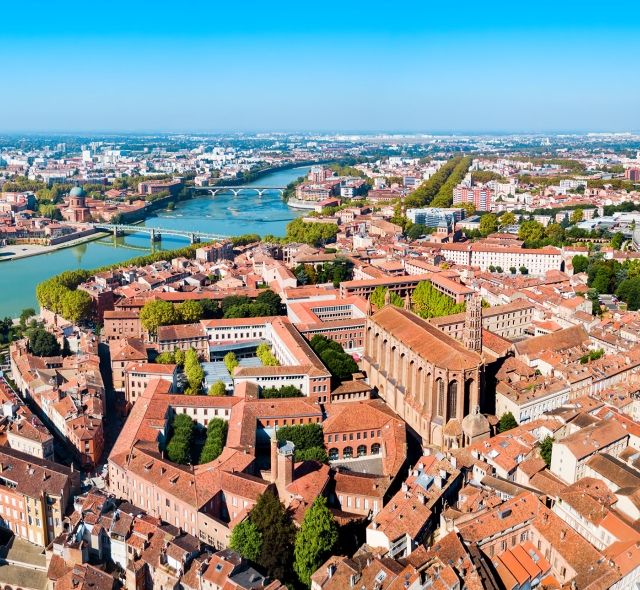 Program Overview
Real-World Experience
Work side by side with Toulouse's aerospace experts and engineers to investigate how the industry is innovating with design solutions for major global problems. Come home with a Project that addresses a current engineering challenge.
Credentials for Your Future
Topics for your college essays, experience to inform your future career, and a Project to showcase your new engineering skills.
Life Skills and New Friendships
Return with greater self-confidence, independence, and improved communication skills. Enjoy a broader worldview and friends of different backgrounds from across the U.S.
45
Hours of Expert Instruction
3
Weeks Pursuing Your Passion
1
Life-Changing Experience
The Destination
The Destination
Welcome to Toulouse, a stellar hub for engineering and innovation. 
Toulouse is the fourth-largest city in France due to the aerospace industry. Its history with flight began in World War I when it was asked to specialize in aircraft materials. Later, with other early pioneers, Antoine de Saint-Exupéry (famous aviator and author of The Little Prince) flew out of Toulouse as an air mail pilot on routes to Africa. Today, Toulouse is home to leaders in aviation, space, and technology, like Airbus, Alcatel Space, and Thales.  
Here, you find prestigious engineering schools and more than 100,000 students. Despite its innovation and youth, the city maintains its architectural gems, showing off a history that began in the 5th century when it was founded by the Romans. A walk down its winding streets today takes you to excellent crêperies and restaurants to try local dishes like cassoulet, down by the Garonne River that graces the city, and through parks and plazas where the vibrant music and art scene thrive.   
Cultural Awareness
CIEE wants all our students to feel welcomed, supported, and empowered to succeed while studying abroad. Local CIEE staff have provided details about conditions and cultural attitudes that students with specific identities might encounter in Toulouse. 
Daily Life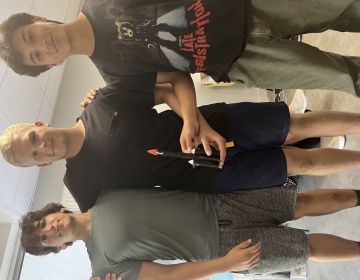 ""Whoosh!" goes the rocket as the motor ignites. In seconds, the rocket is many meters above us, and then a brief moment of silence before the "pop" of the parachute... keep reading
Read for a student reflection on a visit to the aeropsace museum Aeroscopia from Javier Rattia Partida , a high school participant from Texas. "Aeroscopia is a fascinating museum situated... keep reading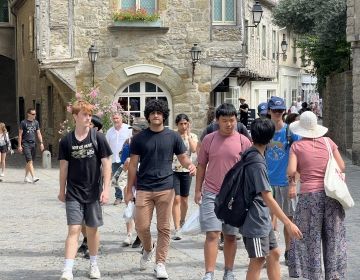 From the perspective of Jowita one of the student engineers. "We started out early on Saturday morning to make our way to the Canal du Midi. The Canal du Midi... keep reading
Activities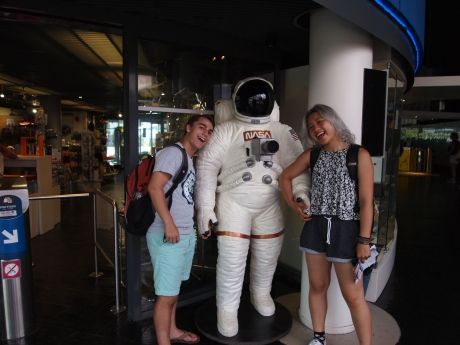 Just Imagine All the Fun You'll Have!
Paddle your way down the Garonne River on kayak with your fellow Global Navigators.  
Step into the manufacturing plant at Airbus and see the A380 and A350 under construction. Go behind the scenes to the final assembly line for a peek at what's next in aerospace innovation.  
Climb aboard the history of aviation at the Aeroscopia. See the Super Guppy—the first airplane manufactured, and sleek Concorde.  At La Cité de l'Espace, walk on the moon and behold Earth from outer space.  
Cross the stone bridge into the fortified city of Carcassonne and feel the Middle Ages around you. Tour the chateau and ramparts. Take in the magnificent views!  
Please note activities are based on past programs and subject to change at CIEE's discretion to adapt to local circumstances and participant feedback. Our goal when arranging activities is always to enhance your experience. 
"The friends I made are now lifelong friends. The experience as a whole was eye-opening and fun. I enjoyed the trips we took too. There was a wide array of activities to do as well as giving us a different perspective of France." 

Andrew S., Global Navigator Alum

"It was amazing going to Carcassonne and getting to explore the castle." 

Damariz O., Global Navigator Alum

"My most memorable experience in Toulouse has been all the friendships that I've made. Not only did I make lifelong friendships with people from America, but I made friendships with locals." 

Catherine D., Global Navigator Alum

"It was an enlightening experience and perhaps the best month of my life. I loved having time to explore the city with my friends. I had a lot of fun!" 

Rocio Y., Global Navigator Alum
Dates & Fees
Program

Application Due

Start Date

End Date

Costs

Program

Summer Session I 2024

3 weeks
Start Date

End Date

Costs

$6,250

Program

Summer Session II 2024

3 weeks
Start Date

End Date

Costs

$6,250
3 Meals/Day
(Dietary Needs Accommodated)
All Ground Transportation
(Once In-country)
Optional Flight Chaperone
(Flight Cost Not Included)
Pre-departure Advice and Orientation
Access to Local Phone and WIFI
All Cultural Activities and Excursions
Comprehensive Medical and Travel Protection
24/7 Emergency On-site Support
Our Staff
A resident of Toulouse with American and French citizenship, Isabelle received her Licence (BA) in English and philosophy and her master's degree in literature from the University of Paris–La Sorbonne...
Ready to change your life?