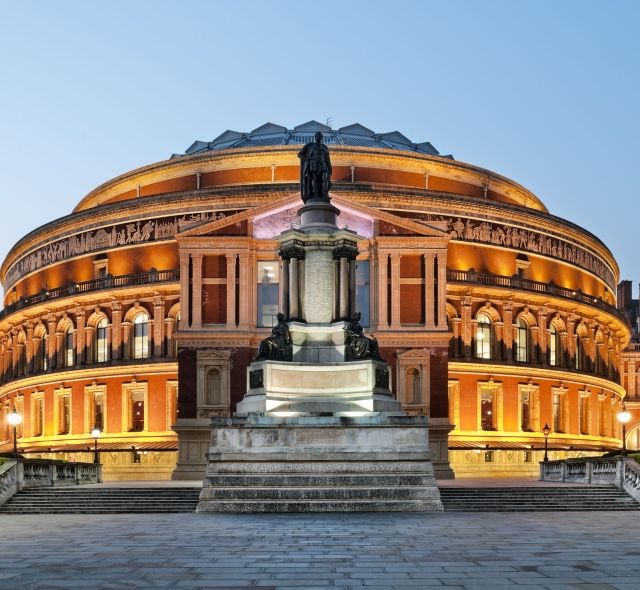 Theatre Arts on London's Stage
Program Overview
Real-World Experience
Experience the Theatre Arts as a creator, performer, and audience member. Build confidence as a playwright, meet professionals in the field, and come home with the skills to put on a show.
Credentials for Your Future
Topics for your college essays, experience to inform your future career, and a Performance Portfolio to document your increasing artistic literacy and showcase your accomplishments.
Life Skills and New Friendships
Return with greater self-confidence, independence, and improved communication skills. Enjoy a broader worldview and friends of different backgrounds from across the U.S.
45
Hours of Expert Instruction
3
Weeks Pursuing Your Passion
1
Life-Changing Experience
The Destination
The Destination
Welcome to London and its legendary theatre scene with 300 performance venues in the city limits.
Often called the "cultural capital of the world," London offers a dizzying number of options for people interested in fine art, dance, music, poetry, literature, plays, and musical theatre. There are over 170 museums, 800 bookstores, 850 art galleries, and more than 17,000 music performances a year. London is especially renowned for its theatre quarter. The West End, or Theatreland as it's called, attracts huge numbers of visitors to sell-out musical productions and plays in its 40 theatres.  
With a diverse population of over 9 million, London is a major global city where you'll never get bored. There's so much to soak in—the magnificent cityscape from the London eye; the many green spaces like Kew Gardens, one of London's four World Heritage sites; the bridges, old and new, across the Thames; music, art, and markets in the streets; famous landmarks: Big Ben, the Tower of London, Parliament to name a few. And don't forget the world-renowned museums—there's one for every interest, especially yours! 
Cultural Awareness
CIEE wants all our students to feel welcomed, supported, and empowered to succeed while studying abroad. Local CIEE staff have provided details about conditions and cultural attitudes that students with specific identities might encounter in London.
Settle into your new community, embark on the journey of taking a written script through to performance, and critically evaluate plays you'll see at world-renowned theatres. Start collaborating with group members on your own play.
Through working on scripts from different genres and time periods, learn to interpret, analyze, and synthesize ideas for presentation and evaluation.
Continue to enjoy and analyze theatre performances and put your new skills into practice as you finalize your theatre piece in groups. Stage your final performance.
Daily Life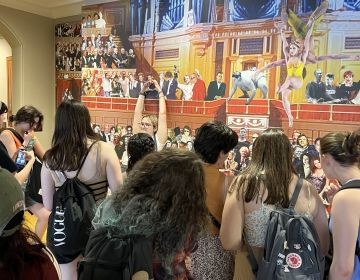 Yesterday the students got a behind the scene tour of a very prestigious and historic landmark, the Royal Albert Hall. The students learned the history behind the building and the... keep reading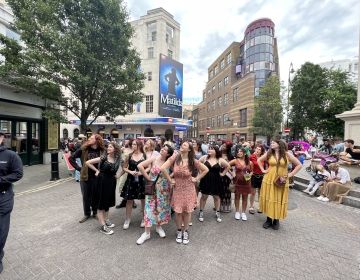 Ever wonder what happens when a bunch of theater kids go to London and see a musical? Why they sing along like all "revolting children" would! On Wednesday, we had... keep reading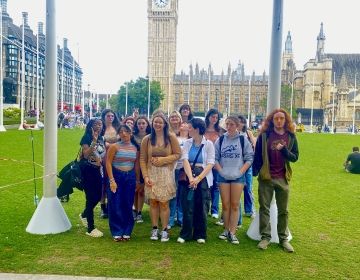 I have finally been able to be a true London tourist!! Yesterday, after a relaxed day of classes, we had our tour of all the well known London sights! After... keep reading
Activities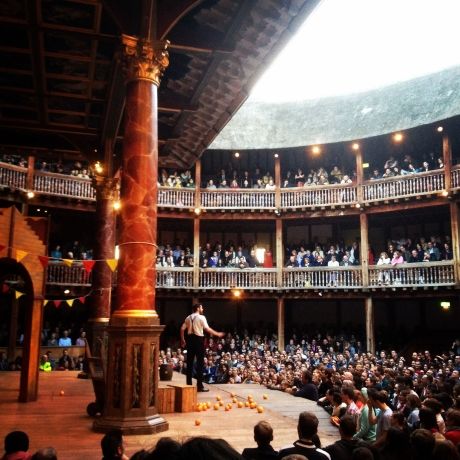 Just Imagine All the Fun You'll Have!
Go behind the scenes at Shakespeare's Globe, a reconstructed Elizabethan theatre, and discover how plays were staged in Shakespeare's day. 
Make your way through Old Spitalfields Market in the hip East End. Check out the vintage shops and multicultural kitchens.  
Take a river boat to Greenwich and walk the decks of the Cutty Sark, a restored 19th-century clipper ship. Nearby, at the Royal Observatory, find the Prime Meridian that divides the western and eastern hemispheres at longitude 0°.  
Feel like royalty when you visit Hampton Court Palace, once the home to Henry VIII. Explore Tudor kitchens, rooms used by kings and queens, and get lost in the famous Hampton Court Maze. 
Visit the stunning Victoria and Albert Museum, the world's largest museum of applied art with over 4.5 million objects, including a fashion collection that spans five centuries.  
Please note activities are based on past programs and subject to change at CIEE's discretion to adapt to local circumstances and participant feedback. Our goal when arranging activities is always to enhance your experience.
"I learned so much about theatre and my love for it grew. You also get to travel and make friends with people who have the same interests and passions as you. It's so much fun."

Ella K., Global Navigator Alum

"This was an extraordinary experience for me as I was able to get away from everything and go do something completely new and discover new things about myself. It also made me feel more confident about what I wanted to accomplish."

Grace B., Global Navigator Alum

"On the program I made meaningful friendships and dove into one of my passions."

Noryan V., Global Navigator Alum

"Our daughter had a wonderful time in London Behind the Theatre Scene and gained a lot of knowledge about theatre and the people of London. Their culture and day-to-day life as well. Fantastic experience."

Parent of Global Navigator Alum
Dates & Fees
Program

Application Due

Start Date

End Date

Costs

Program

Summer Session I 2024

3 weeks
Start Date

End Date

Costs

$6,950

Program

Summer Session II 2024

3 weeks
Start Date

End Date

Costs

$6,950
3 Meals/Day
(Dietary Needs Accommodated)
All Ground Transportation
(Once In-country)
Optional Flight Chaperone
(Flight Cost Not Included)
Pre-departure Advice and Orientation
Access to Local Phone and WIFI
All Cultural Activities and Excursions
Comprehensive Medical and Travel Protection
24/7 Emergency On-site Support
Ready to change your life?