A Weekend Away: Copy Our Dream Trip to Valencia!
We adore Madrid, but that doesn't mean we don't also love our once-a-session beach getaway. Sometimes jokingly nicknamed "la playa de Madrid," as its beaches are some of the closest to the capital, the gorgeous, storied city of Valencia is the third-largest metropolitan area in Spain.
Valencia is beloved among Spaniards and visitors alike for its signature dish, paella; its coastline; its spectacular annual festival, Las Fallas; its soccer team; its gorgeous architecture; its minority language, Valencian...we could go on. If your appetite for Valencia has been whetted, check out our trip itinerary below, and try it for yourself one day! Among students, the trip was an overwhelming success.
FRIDAY
12:30-5pm: Chartered coach bus ride (including a stop for lunch) to the eastern Spanish coast
6pm: When the heat subsides, a chilled-out evening at Platja Pobla de Farnals, a quiet, local beach further away from the city
8pm: Delicious dinner at Pizzeria Toni, complete with gelato for dessert
10:30pm: Curfew in the hostel to catch some z's for a busy Saturday!
SATURDAY
8:30am: Continental breakfast in the hostel--croissants, cereal, pastries, fruit, coffee, juice, you name it!
9am: Walking tour of the historic city center of Valencia. We discussed:
the Valencian language, which is considered by many to be a dialect of Catalan, and how it's sometimes spoken alongside Spanish in the Valencian region
Las Fallas, in which giant sculptures are burned and people celebrate on the street for the Feast Day of Saint Joseph (Spanish Father's Day)
the Mercat Central, the biggest indoor food market in Spain
the stunning cathedral and basilica
11am: Chilling out at the local beach, Platja Malvarrosa, in blissful cloudy weather
1pm: Taking a boat through the rice fields and marshes to the paella restaurant where we ate our delicious lunch (the paella was actually made using rice from these fields!)
6pm: Free time to explore the city until curfew
SUNDAY
9am: Breakfast at the hostel
10pm: Visit to the Museu Faller, with all the winning Fallas sculptures from the past century that weren't burned
11:30pm: Visit to the fantastic nearby natural history museum in the massive, architecturally-renowned Ciutat de Les Arts i Les Ciències (City of Arts and Sciences)
1pm: Taking our food stipends to a nearby shopping mall with tons of yummy lunch options
2:30pm: A sleepy bus ride back to Madrid!
Feel free to replicate the CIEE itinerary on your own time; we're well aware that it's an unforgettable one. ;)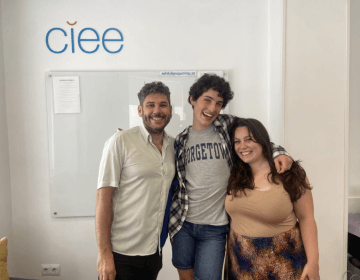 A note from the PL: As we say goodbye to Madrid, this week's blog post is a guest post from my student, Kingsley, who wrote about his experience in Spain... keep reading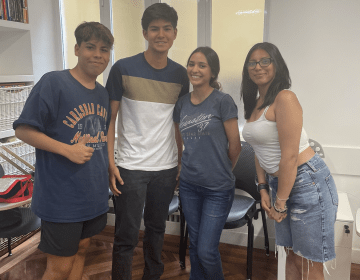 Can you believe that there are only two full days left of program? The last week certainly snuck up on us, but our Global Navigators are making the most of... keep reading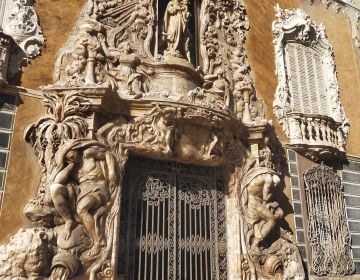 For our Global Navigators' last weekend in the program, we visited the lovely city of Valencia, on the eastern coast of Spain. Our students had a fantastic time on the... keep reading