Student takeover: My Final Weekend in Merida - Karl Alan
After 3 amazing weeks, we finally come to the last week of this amazing trip. I'm Karl, a student in level 2B, and this trip has been truly wonderful. This weekend was especially fun! The past few weekends we had spent on excursions visiting the beach, cenotes, and of course, Chichén Itzá. This weekend, however, we got to spend time with our host families. One very important part of the culture here in Mexico is family, and spending time with them. 
The first thing we did this weekend was go out to breakfast. We got to sleep in as normally we have classes in the morning during the weekdays. Once my host family and I woke up, we went to a restaurant that served tons of local Yucatán foods. One of my goals, when I came here to Mexico, was to try as many new foods as possible. My host mom helped us with that, ordering a variety of dishes such as Cochinita Pibil (a pork dish), Panuchos, and much more! All the food was so good. After that, we came back to our house and took a day to relax. We were able to swim in our pool for a little while and eat lunch and dinner together. My host mom loves to cook, and I feel like every night she has a new dish for us to try. That night, we had Tamales, with an amazing red sauce. After having dinner and just talking with my family, we went to bed early to get ready for the next day
On the second day of the weekend, we woke up bright and early to attend Bici-Ruta. This is a biking event that occurs every Sunday, where they shut down a huge street that runs all across downtown, and families are free to bring or rent bikes and bike together. This event is one of my favorite events here in Mérida. We went down and rented bikes, and biked around for an hour or so, stopping for some ice cream along the way. The only issue is that it gets so hot out, even early in the morning. Despite the heat, we survived and returned back to our house to eat some breakfast. Originally, we were going to go to a chocolate museum and do a tour on four-wheelers in a different city, however, they were both closed. After some debate, we had some lunch and decided to go to the zoo. It was such a cool place and had so many unique animals that aren't common in American zoos. I was most shocked by the free entry which I think is really cool. After the zoo, I went back home and got my bathing suit to go hang out with some friends at their pool. One convenient part about Merida is that there are many different ways of transportation, such as Uber, which is much cheaper here than in the US. After taking an Uber, we hung out and had some snacks before I finally returned back to my house for dinner.
I love the freedom we have here in Mérida, and the ability to explore and bond with our peers while all being immersed in the culture. My host family is so caring, and I'm glad that I was able to spend all this time with them. My favorite parts of the trip have been the relationships I've formed with my classmates, friends, and family since the first day of the trip. Everyone came here to experience a new culture and improve their Spanish skills, which is comforting to know you're not alone. I'm so sad that the trip is almost over, but I would never take back this month of amazing experiences.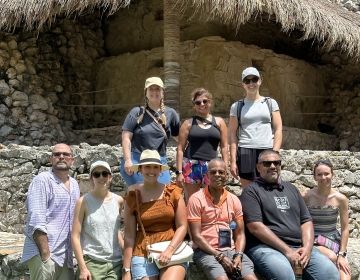 Now that it's been over a week since I returned from Mérida, I want to talk a bit more about what this experience meant to me as a high school... keep reading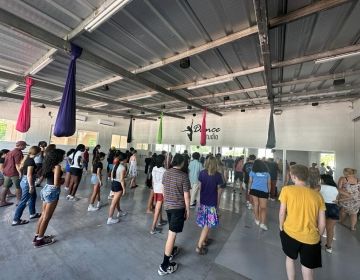 On Monday, students enjoyed a salsa dance class with professional instructors. With every twirl and sway, the students couldn't help but revel in the joy that salsa brought to their... keep reading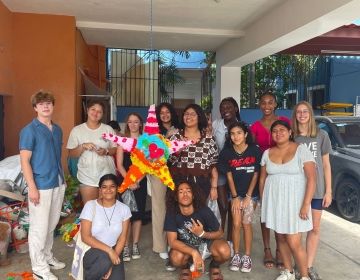 The mere image of the colourful crepe paper figures of stars and beloved characters is enough to bring back memories of childhood birthday parties, blindfolded and ready to take a... keep reading