Street Performances & Dancing Fun
Earlier in the program, the students had a fun time learning the choreography to BTS' song "Butter", but this time around the students found themselves in the bustling Yonsei University neighborhood of Shincheon (신촌) , where they were able to explore the various shops, attractions, and even enjoy some bingsoo (빙수), a shaved ice desert with various toppings and flavors you can add that is very popular year-round, but particularly in the summer as these cafes were quite busy. Prior to arriving, the students got to meet and break the ice with students from local Korean high schools, who guided them around the area and helped them learn a bit more about life in Korea and the areas they were visiting.
CIEE put on a show as the students were front and center for a dance performance from K-pop trainees who are in the process of refining their skills to perform in the industry. The various members of the group had prepared a wide variety of dances to perform for the students and large crowds gathered around to watch. At the end of the show the group cycled popular music from the last few years and our students showed off with the performers, throwing down impressive performances of the specific dances/choreography they know for quite a number of songs. 
At the end of the performance the students enjoyed a themed cafe experience with a nearby cafe decked out in BTS photos, posters, flags, and various goodies available for the students to consume and take home. The trainees also attended this event that doubled as a fun dinner and students were able to take photos and chat with them for a while before we finally headed back to get some well-earned rest!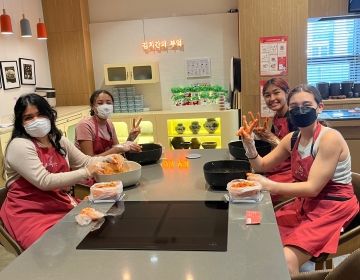 Last week Seoul Navigators got to give back to the new community that they have been a part of. They had the opportunity to do community service while participating in... keep reading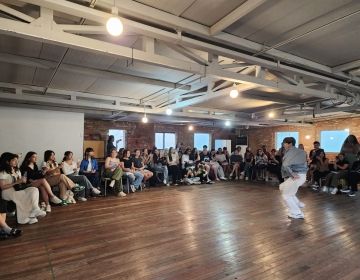 As hard as it is to believe, our global navigators have already been in Seoul, South Korea for 1 week! The students have been busy with k-pop classes, Korean language... keep reading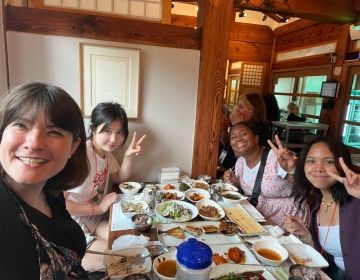 It's hard to believe, but the students from the 2nd session of the k-pop program have already arrived and hit the ground running! It is day 3 of the program... keep reading