Portuguese Cusine (Student take over: )
Today was a GREAT DAY!
We began our journey by meeting up with our Portuguese instructors who took us for a functional Portuguese lesson in the market. There we split into small groups to complete a scavenger hunt where we talked to a variety of different vendors.
We practiced our Portuguese with local vendors by ordering fruit, fish and iced coffee. 
In the afternoon we had our cooking class with a local chef. We made a Portuguese dish called Caldeirada de Peixe, where we worked in groups choppung diferente local ingrediente. While we waited for it to cook we enjoyed delicious apetizers.
The food ended up incredible and we can't wait to bring the recipe home to our familys!
By Avery Craig and Samatha Golub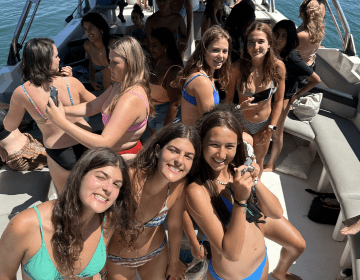 Our last week in Portugal is in full swing!This morning, we journeyed to Setúbal, a port city on the south bank of the River Sado known for being a major... keep reading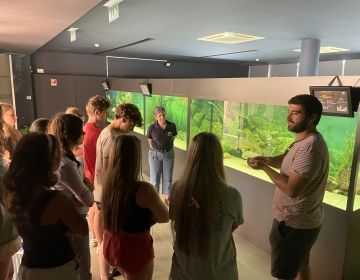 Boa Tarde, After a few days of orientation, rest, and tracking down lost luggage, the cohort of students split into two groups to begin the program in earnest. Today, Group... keep reading
Bon dia! Olá ! My name is Jacqui and I am a Program Leader for Aquatic Ecosystems and Sustainibility in Lisboa . Session II arrived Saturday and we hit the... keep reading