Making Empanadas (recipe included)!
As we learn more about the biodiversity and ecological components of the Costa Rican cloud forest, we also want to take time to appreciate the culture and history of Costa Rica! This Wednesday, the Women in STEM were invited to a cooking class with staff members on campus! Here, we learned how to make empanadas de queso! We first mixed the ingredients to make the dough, seperated the dough into individual balls, flattened the balls into small circles, then filled with cheese and closed! The amazing staff here made the process easy and exciting! Once the empanadas were fried, the girls were able to enjoy their home-cooked meals!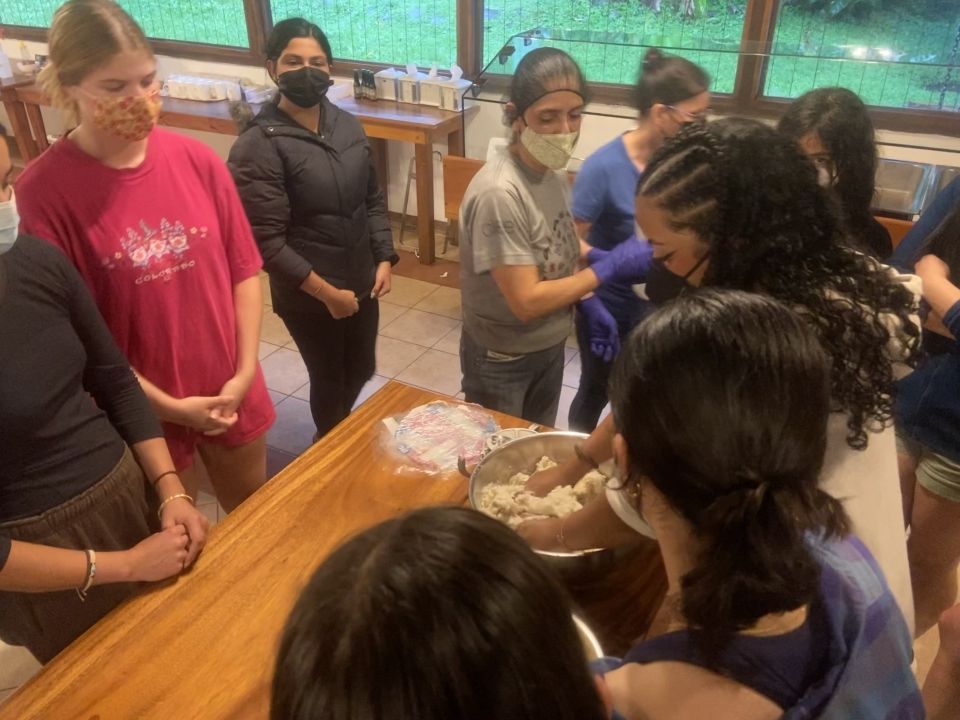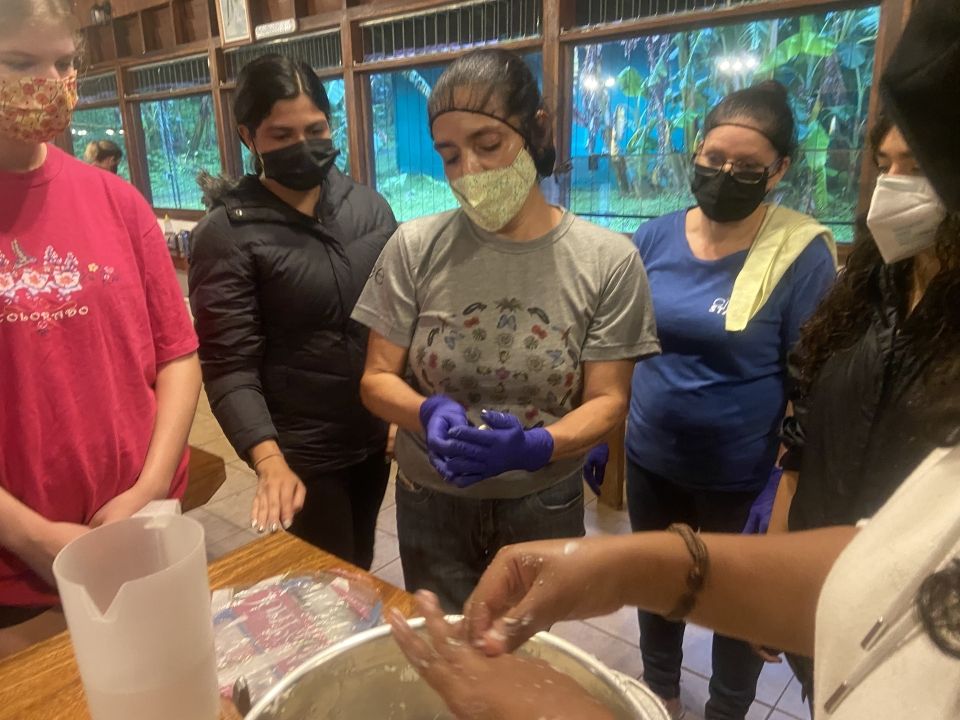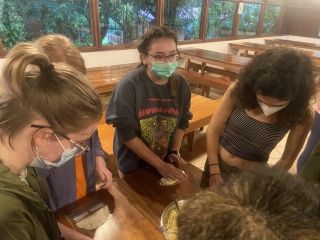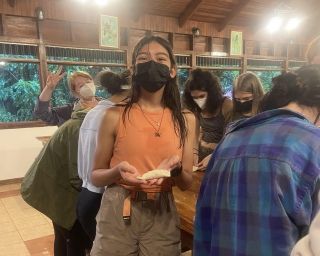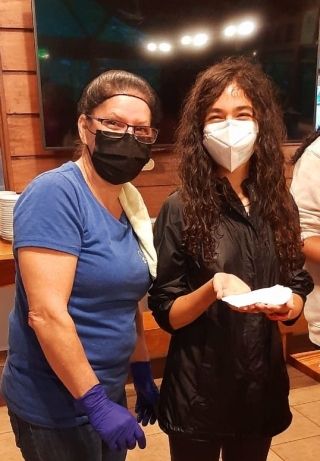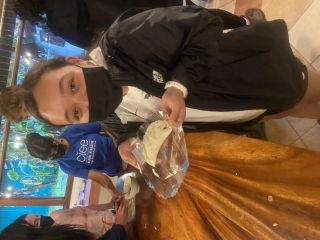 Our Empanada Recipe:
The recipe is commonly used in Costa Rican (and Latine) cultures. Because of its widespread use, there are no specific measurements for each ingredient! 
Masa Flour (base of recipe, will need large amount)
The following ingredients are added at your own discrection! (We were recommended to add until it was colored, but not overpowering):
salt
bell pepper
onion
cilantro
black pepper
complete seasoning
lizano salsa
Water is then added until the mixture because a dough with a near playdough consistency.
The dough is seperated into smaller balls, flattened into circles on a plastic wrap (this will help with transfer later). Now you are ready to stuff your empanadas!
Possible fillings for empanadas:
Cheese
Chicken (shredded chicken with vegetables)
Beef (cooked ground beef and cheese)
Vegetables (diced vegetables with tomato paste)
And anything you can think of!
Place the filling on one half of the dough, fold over, and seal by hand or with a fork.
Finally, fry the empanada in oil until the shell is golden brown (and enjoy:)!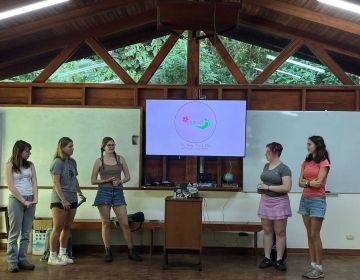 WOW! How can the program be coming to an end? Participants have been soaking up as much as they can during this last week. Each day during class time, participants spent time with their group preparing their final projects and presentations. Wednesday we went into Santa Elena for shopping and enjoying an amazing snack at the local cafe, Monteverde Cafe! They are known for their amazing pastries and banana bread! We also shopped at a Coop that is made up of women around the community selling their handmade items from embroidery and sewn items to jewelry, handmade paper and journals. Thursday we had students from the local high school visit and join us in our Bio-blast. We all downloaded an app called iNaturalist and documented flora, fauna, insects, and animals with pictures to add to their database. Per their website, the organization is now a non-profit that is dedicated to building community, with a focus on preserving biodiversity. The iNaturalist app is used by many to make conservation decision in their own communities. We enjoyed spending time with the students and practicing our Spanish too! Friday was presentation day for the participants projects. The creativity, technology use, research, and engineering time spent on each project was well thought out and presented with expertise. The groups and presentations are as follows: Ellie, Brave, Hazel, Hartson, & Baila - Native plant identification with QR codes, Google Site, and link to USDA for access to your own state's native plants. SaMyra, Zoey, Ellie, and Tory - Brochure on conservation for native bees in Costa Rica, along with how you can help pollinators in your own community.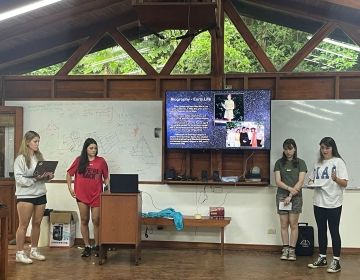 Participants have been working furiously on presentations regarding "Important Women in Stem." Groups presented on Madam Curie, Jane Goodall, Ellen Ochoa, Katherine Johnson, and Katherine Hayhoe. Amazing research and presentations... keep reading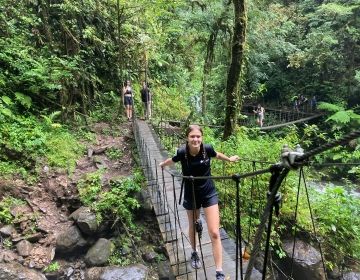 What a weekend we had! On Saturday morning we had our breakfast and then boarded the buses to head to El Tigre Waterfalls. El Tigre Waterfalls are know for hiking... keep reading