The students had a jolly good time on their first full day in Capetown! Having a scrumptious breakfast at the accommodation, the students enjoyed a variety of eggs, bread, croissants, tea, yogurt and more to fuel up for the day. Loading up the slaymobile, they then ventured to the CIEE Capetown Headquarters for a language lesson in Isixhosa. A local, Mama D, led them in an introduction to the language, and the beginning basics. The students expressed interest in the language and enjoyment in the lesson, but remarked the clicks and differing pronunciations proved to be a challenge. Then, they had a filling meal at the Eastern Food Bazaar, with the option to choose from a variety of food stands with a CIEE stipend. Some opted to try the Bunny Chow, a local dish involving a hollowed out loaf of bread!

Then, the group met a guide at the center square to embark on a walking tour of the nearby neighborhoods and see some city highlights. Finding a photo opportunity of Table Mountain from below, the students rotated taking group shots, sorted by state or area. Besides the large Oregon majority, the 2 from NYC, 2 from NC and 1 from Boston had their time to shine. Moving on, the students explored the historic District 6, enjoyed shopping at a local health food store (Emma and Naia were thrilled to find fresh fruit, a grapefruit and pineapple respectively,) and seeing the city artwork. They also stumbled upon a chunk of the Berlin Wall, and were able to draw connections through history between South Africa's period of Apartheid separation to other events and countries. The guide spoke about the history specific to the areas on the tour, along with a wider sense of South African culture and different periods of history. Answering student questions, he remarked that yes, the 2010 World Cup was a blast but no, South Africans are not too proud to claim Elon Musk.

After, the students had the opportunity to take the cable car up to Table Mountain to see the miraculous views of the ocean and city below. They enjoyed the gift shop almost as much as the mountain itself, one student in particular finding an adorable new plush dassie (a local rodent) for her mother. How nice! Coming back to the African Soul Surfer accommodations, the staff there served a tasty dinner for all to enjoy. Grabbing wallets and warmer clothes, the group then walked to a nearby night market, with hopes of shopping and souvenirs. The market was a hit, with students walking away with new jewelry, thrifted items, soaps, cultural snacks, and a marvelous sugar-free chocolate cake. With another thorough reflection, the conclusion has been made that day 1 in Capetown was certainly a hit. Join back tomorrow for more African adventures!
-Written by Student: Emma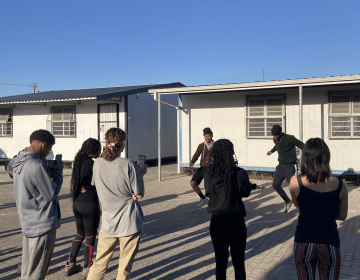 I am happy to bring you a blog post from Patrick Wanamaker, one of our Session II students. Patrick is from Seattle, Washington and shares his thoughts on the school... keep reading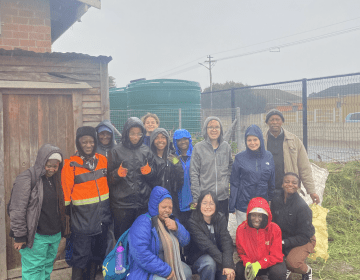 I am happy to share a blog post with you from Virgenya Zhu, a Mandela Leadership Student from Session II. Virgenya is originally from New York City and she shares... keep reading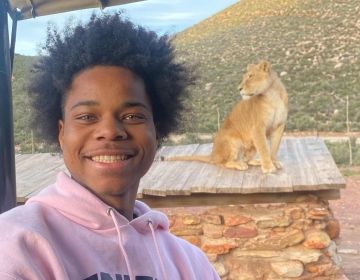 Beautiful is the best way I can describe South Africa. Thursday afternoon, we went to Aquila Game Reserve and Spa about 2.5 hours away from Cape Town. The place we... keep reading