Featured Blogger: Zoë Laird
Today's post comes from one of our students, Zoë, from Colorado. Zoë gives us her perspective on our first weekend in Ireland, day trips to surrounding areas, Trim and Bray.
Saturday 
Saturday was amazing! It started off with some free time in the morning so we were able to go grab some breakfast or a coffee and then we had a bus ride to Trim Castle. A bunch of the Students in Social Justice and Leadership decided to dress up and wear flower crowns (for some awesome photos). We got there and walked around the perimeter of the Castle, I had a lot of fun looking at the old archer nooks and architecture. After the castle, we all went back on the bus and headed to a farm run by a local family for lunch and activities. We all had baked potatoes. Those of us who were dressed up were then able to change into more appropriate clothes for a farm. The first activity was watching a Border Collie herd sheep, the commands were really cool and the dog was a great listener. He brought the sheep right up to us, it was really cool to see. Then to be funny I think, the man showing us the sheep told kids in our group to go help herd them, they ran around and tried chasing them…it did not work very well but was very humorous. After that, we split into pairs to make traditional Irish soda bread and while it was baking my group headed off to the bog. Bogs have a really cool history and we learned all about how they churn them and dry them to make starters for fire in the winter. Some of us jumped in and we all had a blast. After that exciting adventure, we went back to the farm and went to a little barn where a huge but little surprise waited for us. One of the dogs on the farm had given birth to a litter of puppies and we were able to hold and play with them, needless to say, everyone really enjoyed that part of the already fantastic day. There was also a baby cow. One of our trip leaders then came up to us and said "I'm sorry I have to ask you guys this but, time for a decision: puppies or ice cream?" We all chuckled a little at that. I decided I had had enough time with the puppies and went to go get ice cream with some friends. I had a strawberry banana flavor and it was the best Ice cream I have ever had and I don't say that lightly.  Heading back to the Student Accommodation Center we were all exhausted but very happy. We ate dinner which I was too tired at the time to remember and went off to bed.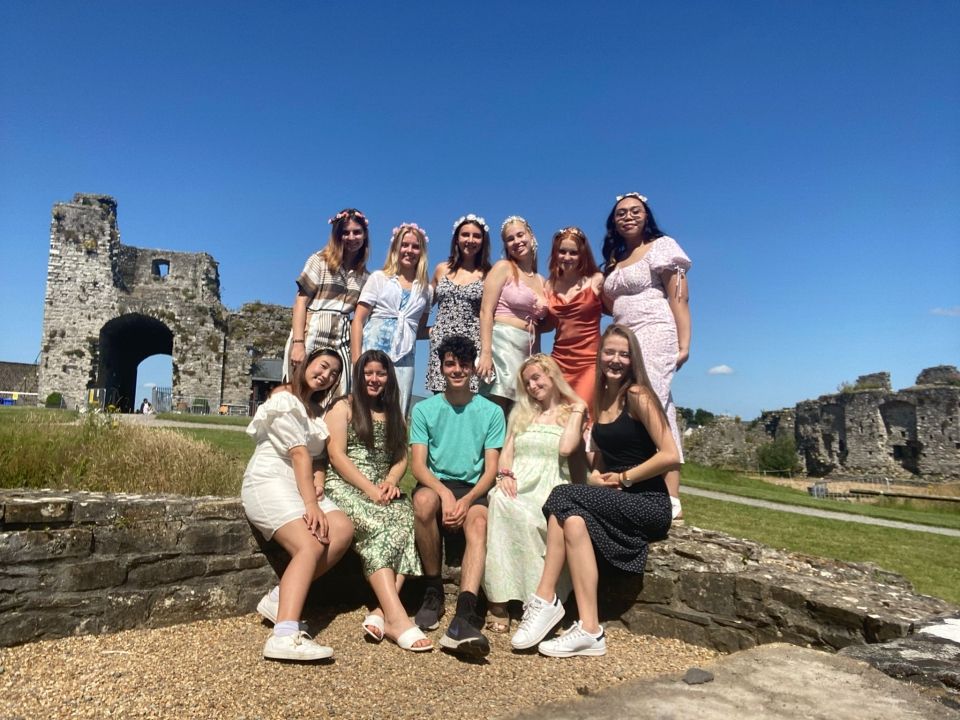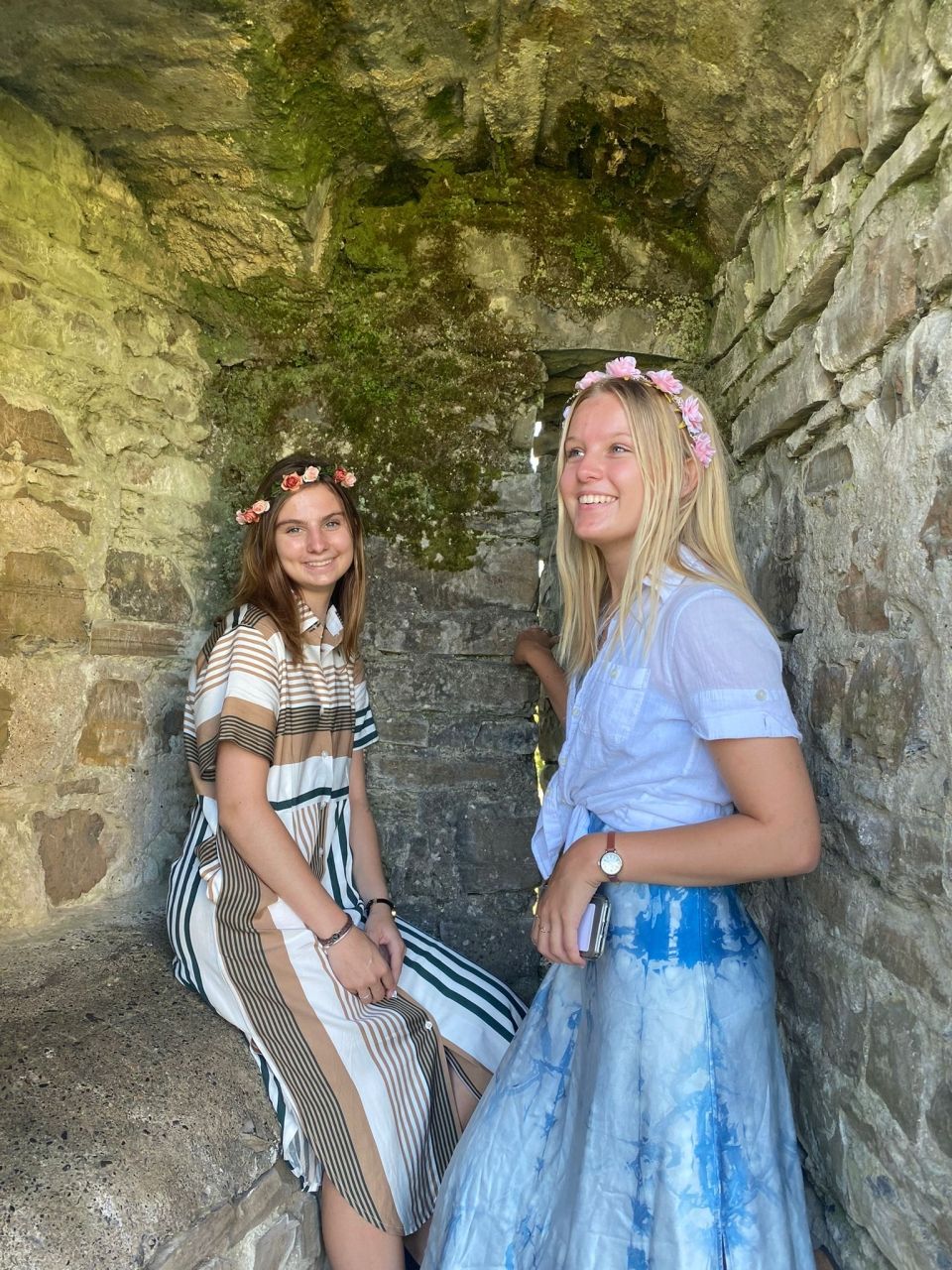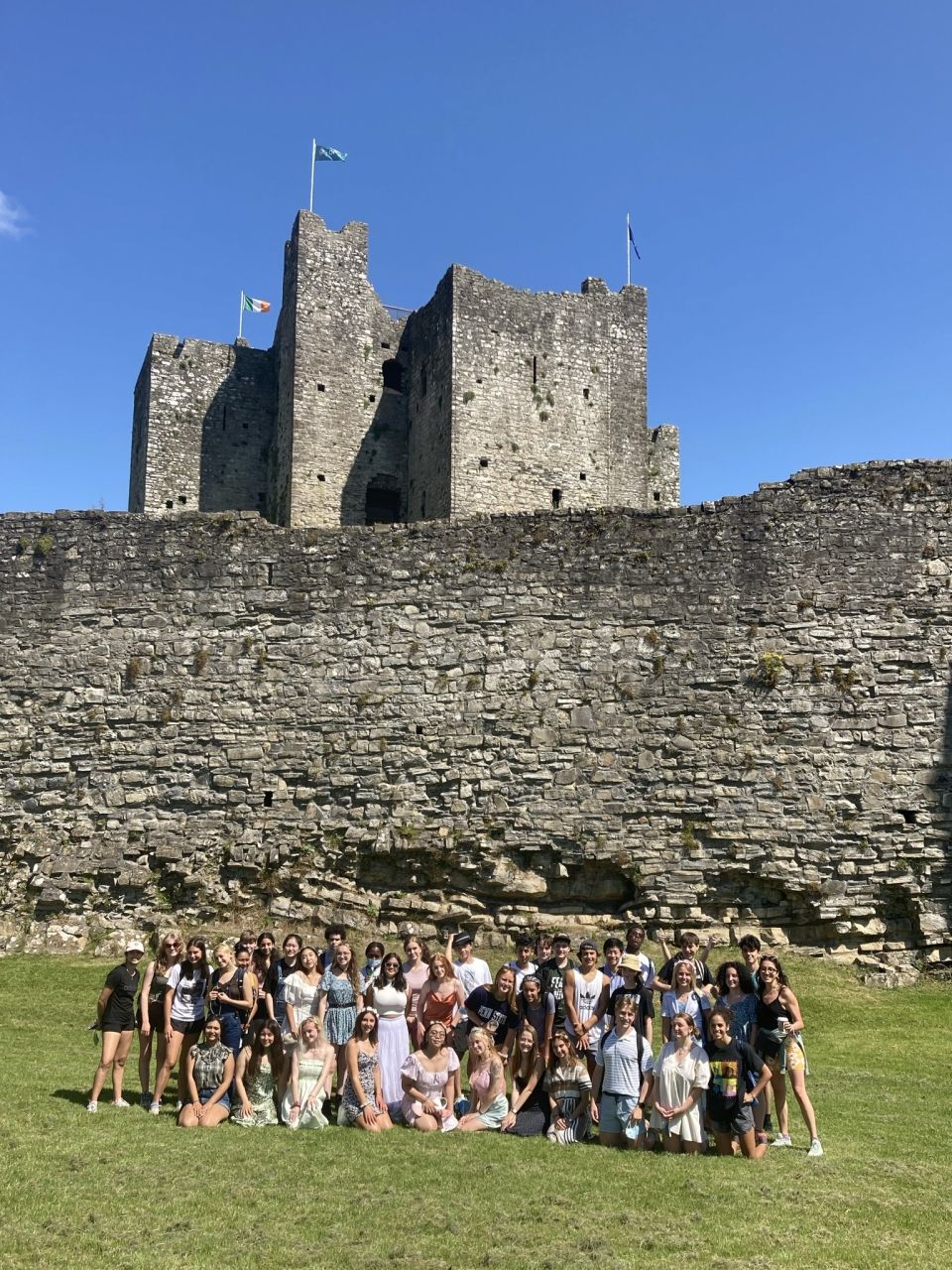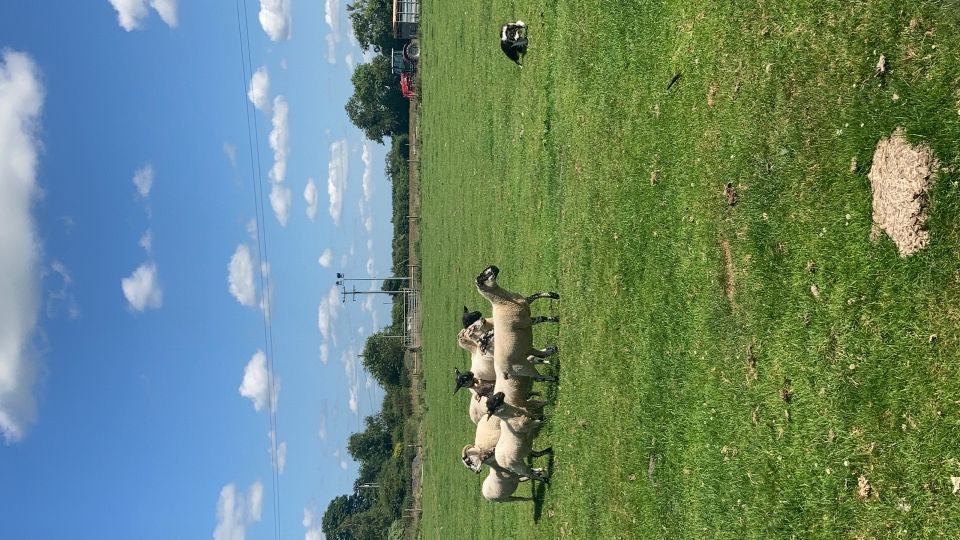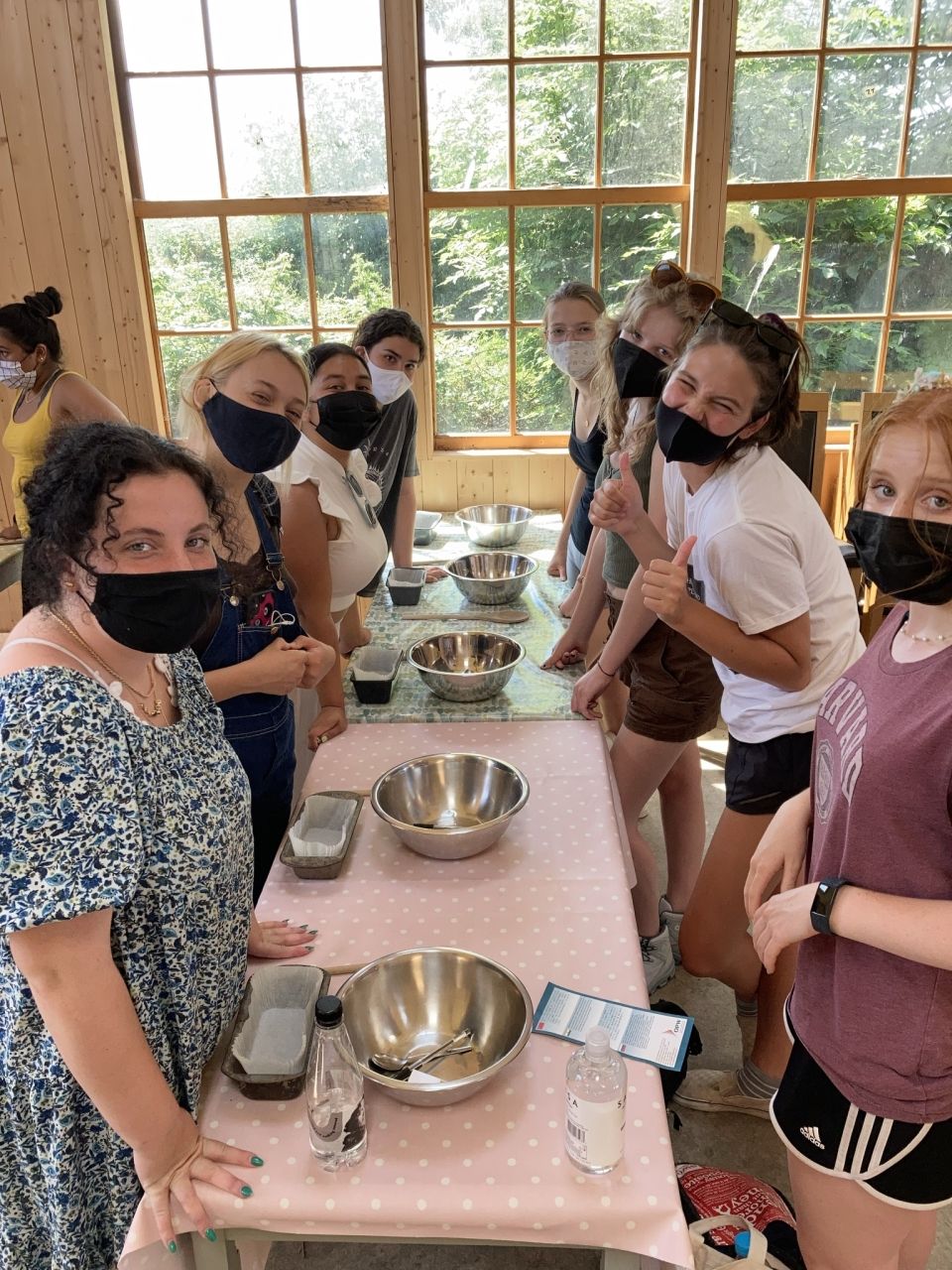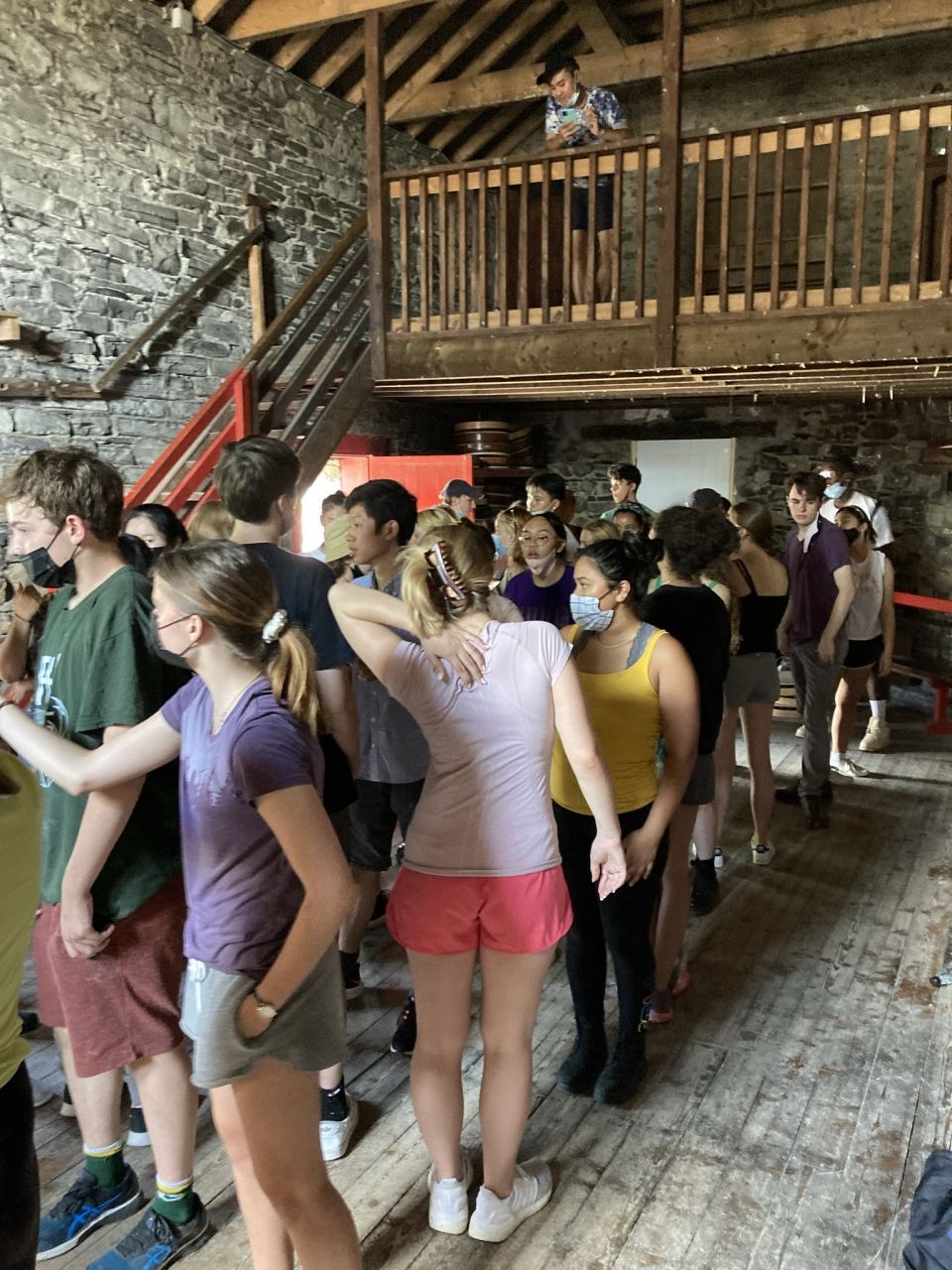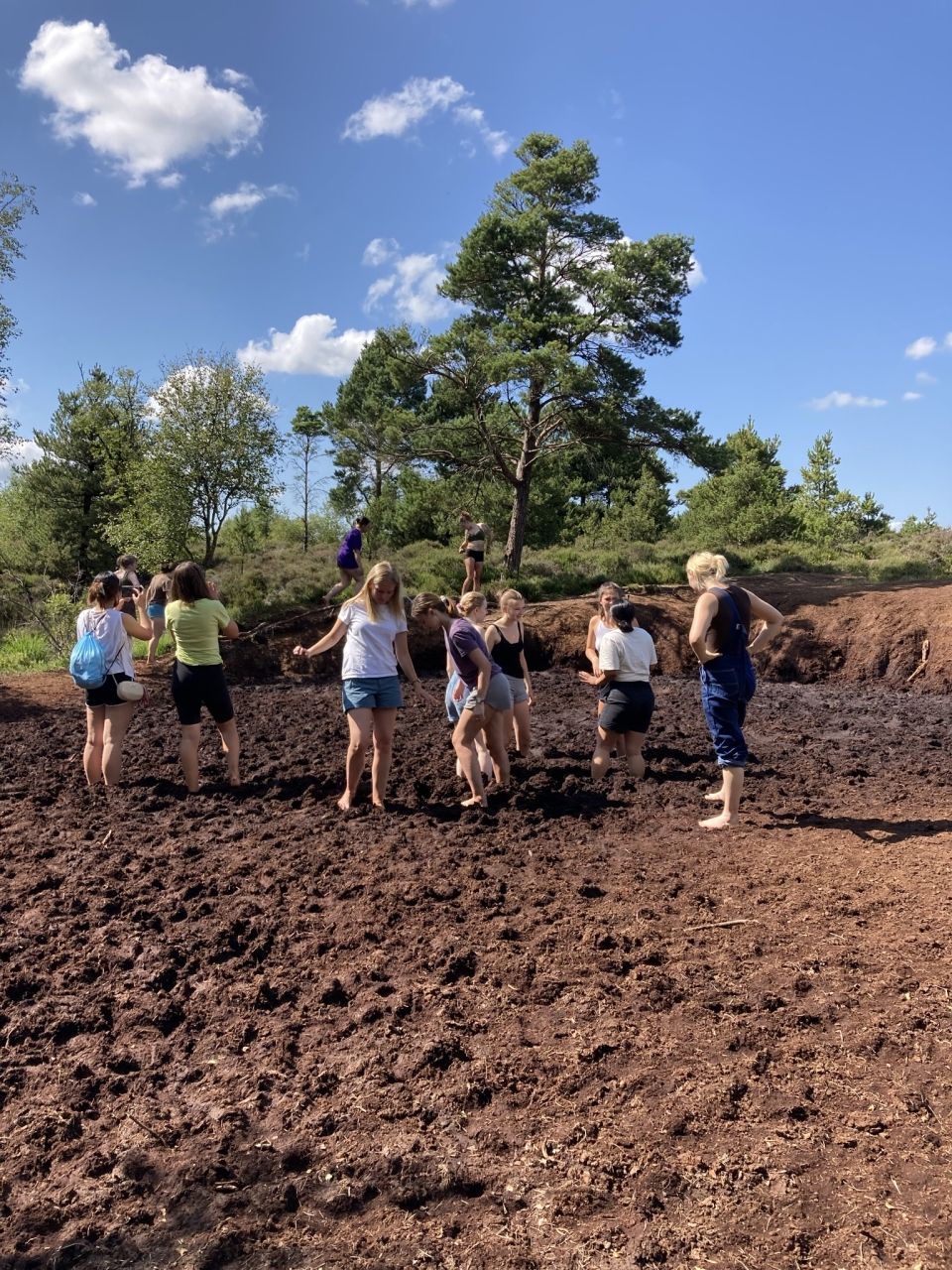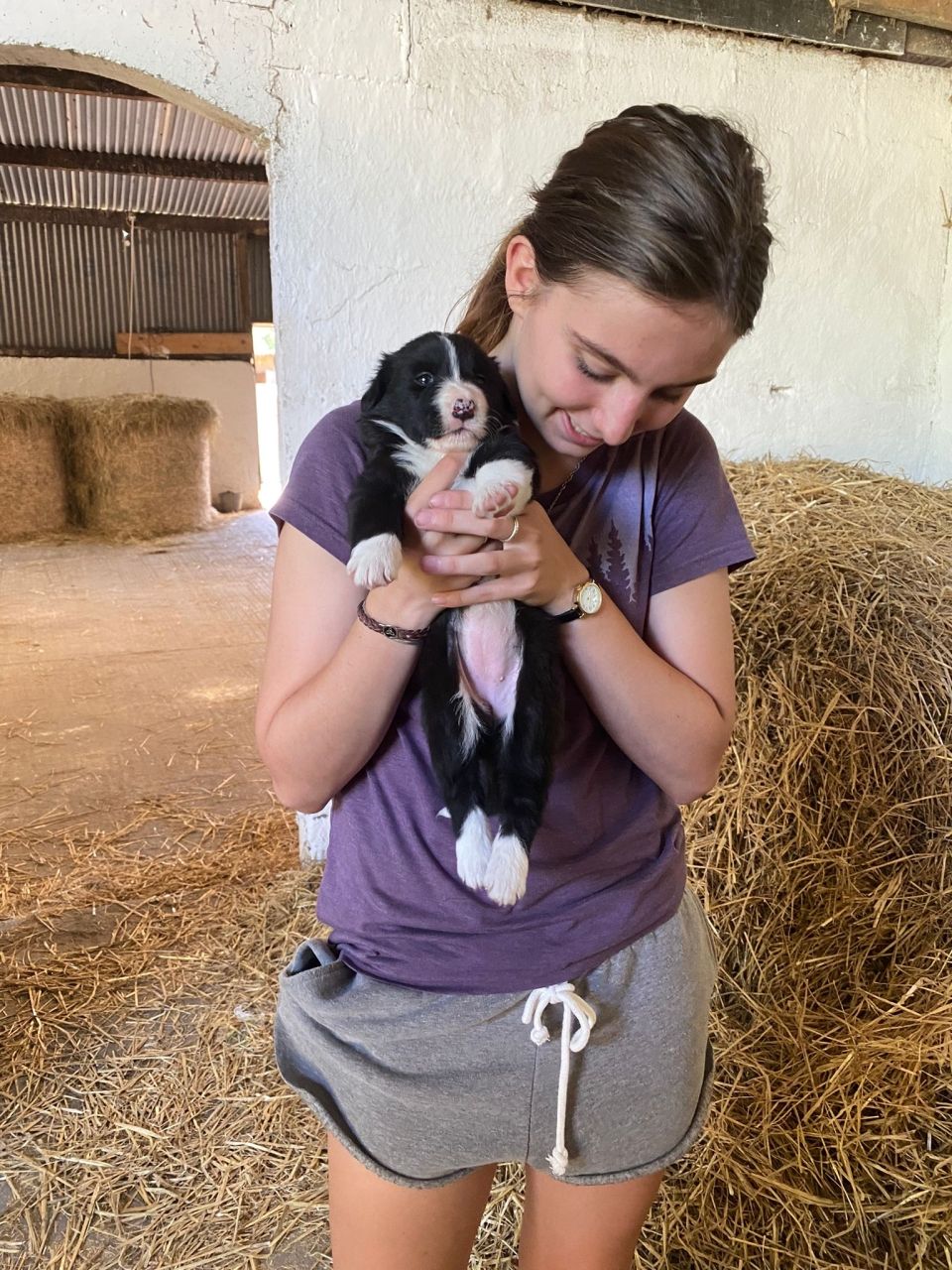 Sunday
We once again had some free time in the morning to get food and such before we walked for about 30 minutes to a train station. We took the train all the way to the beach and when we got there we were given time to explore however we wanted. My group and I wanted to get food so we went off to this cute little nook with food trucks, I got delicious dumplings and my sister and our friends, Rowan and Bailey, got grilled cheese. We sat on the grass and just talked, getting to know each other better. After we ate we walked along the beach for a bit before heading to get gelato. Once we ate that it was time to head back and meet the rest of the group. We were given an option to stay for another hour and a half but I was tired and wanted to head back. We had a delicious beef roast which was a common Sunday dinner in Ireland and socialized with each other before bed.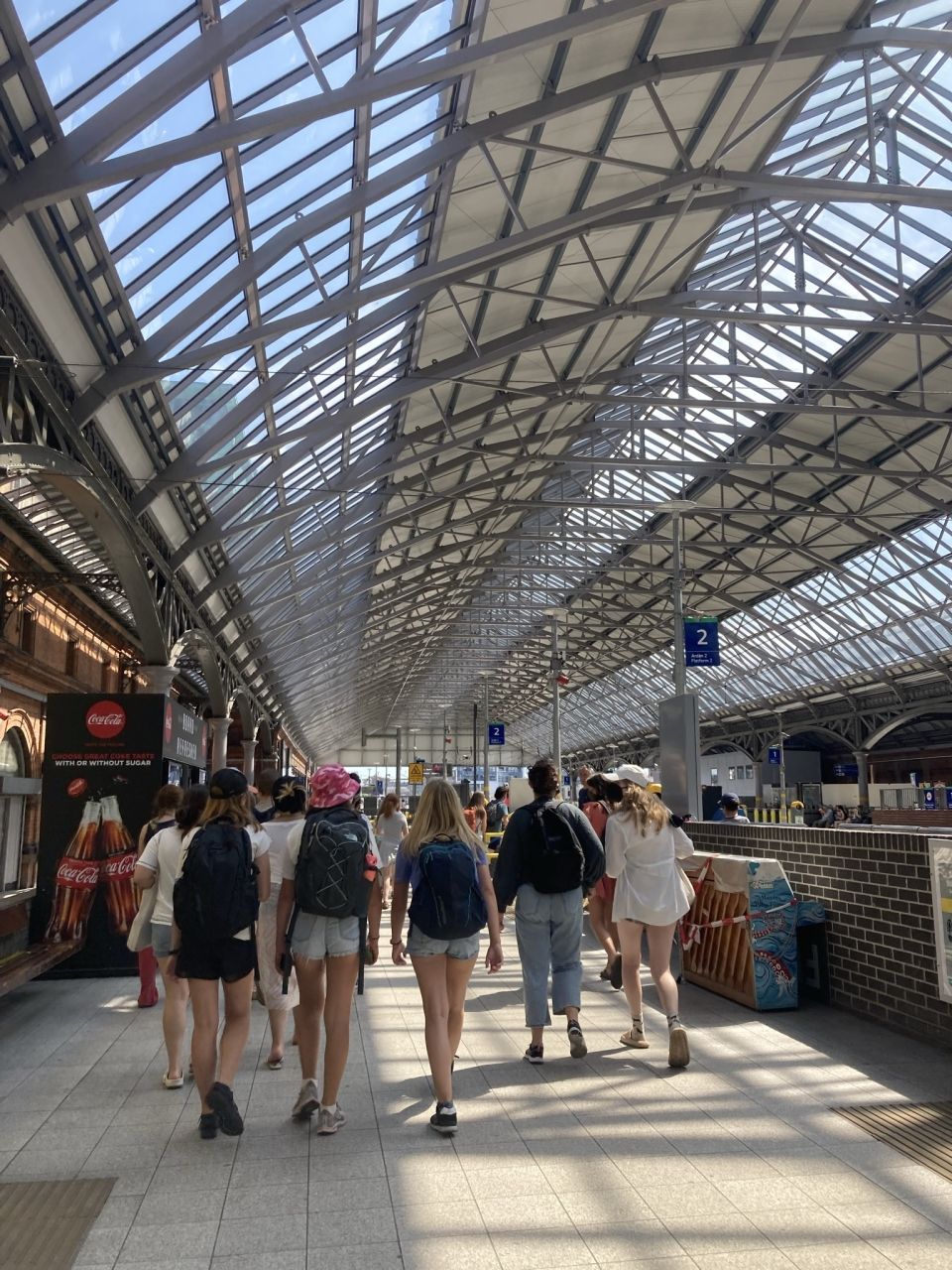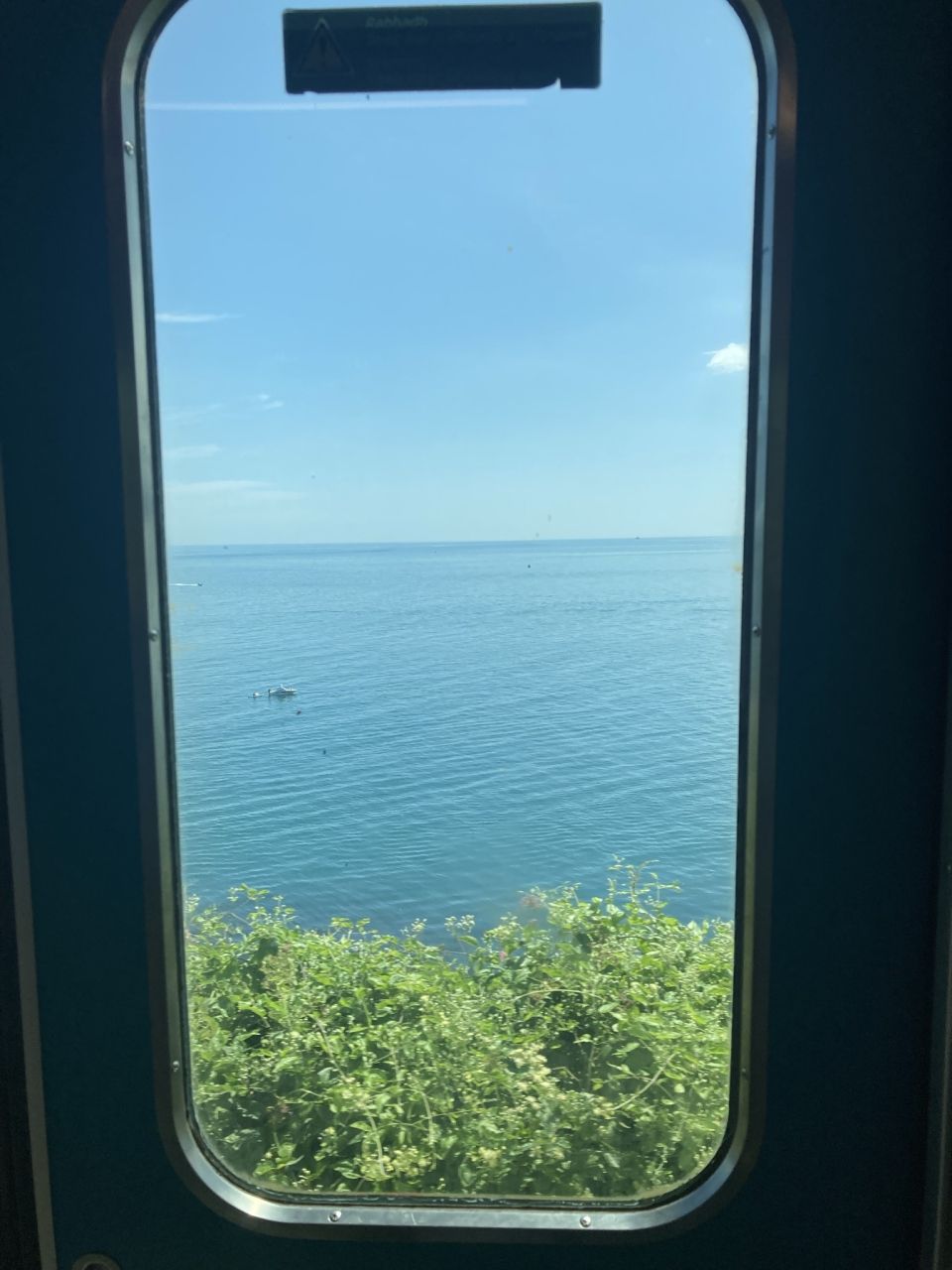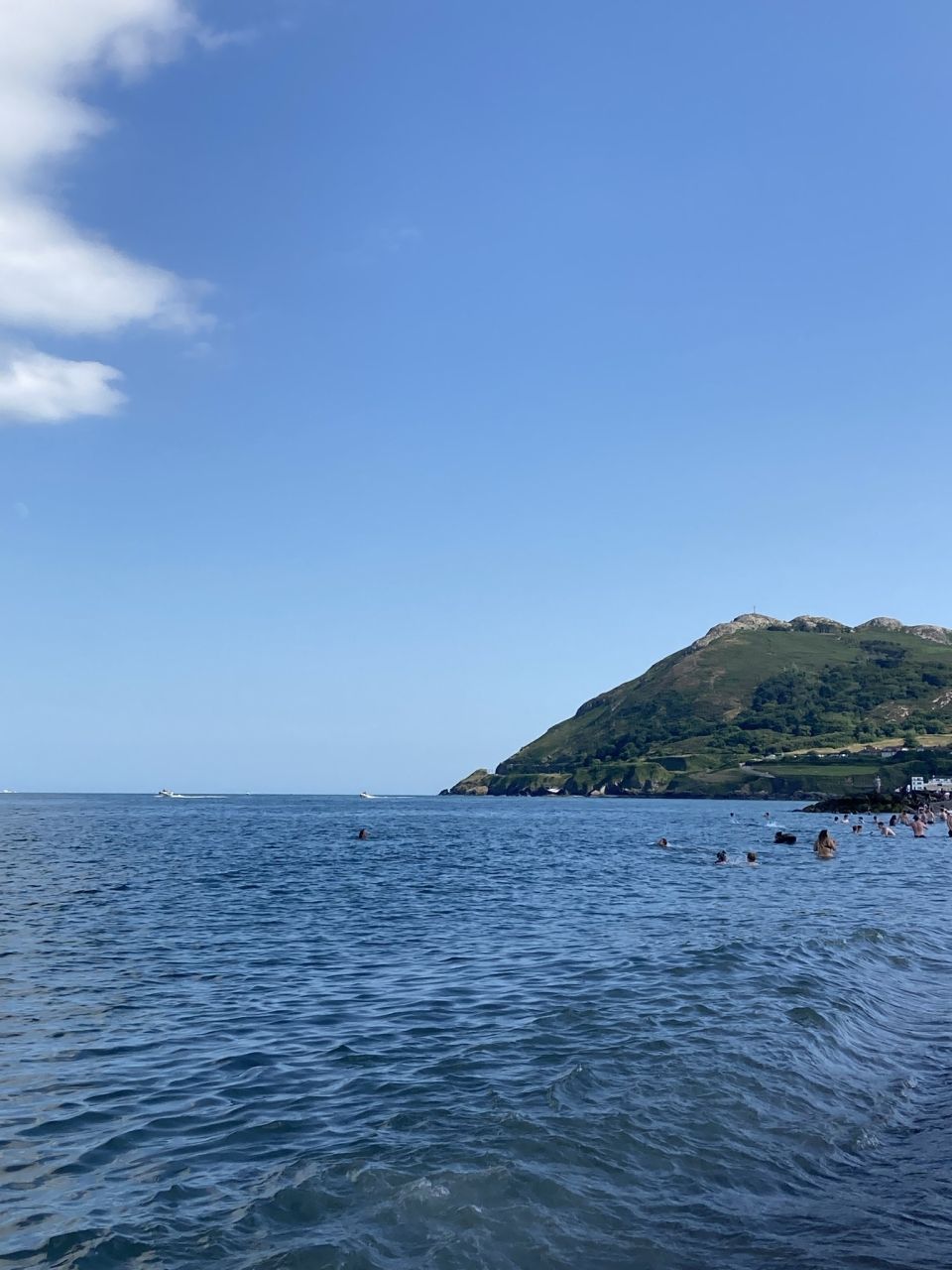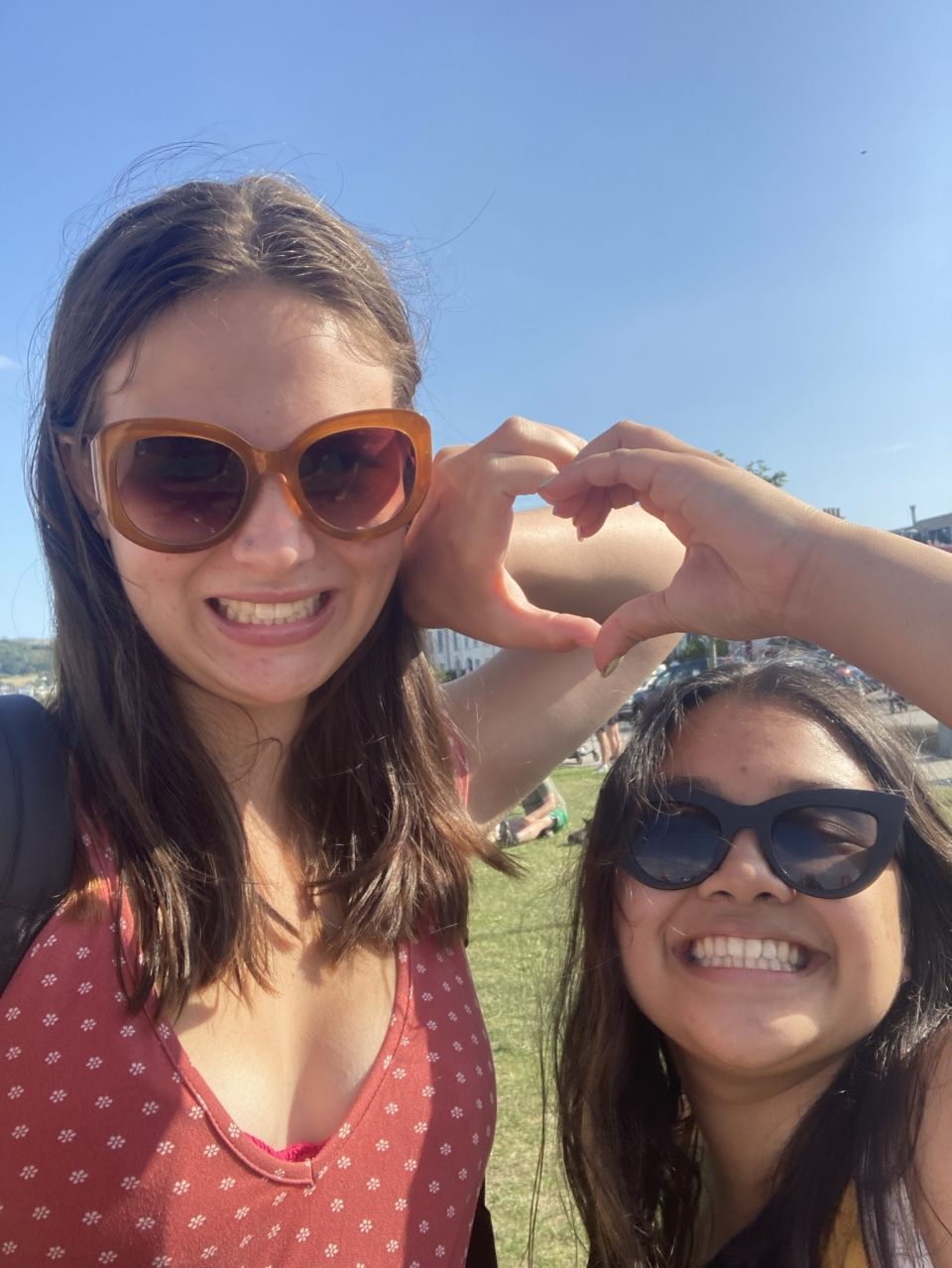 Thank you, Zoë for sharing your experience! It is awesome to see students being creative and engaged on our excursions. We are all enjoying the unusually hot weather and are learning a lot about different pastimes in Ireland! Thank you all for following along!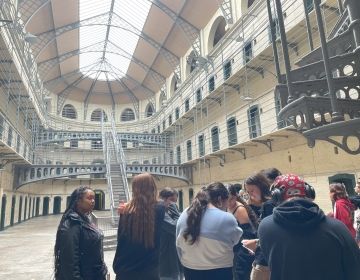 As we wrap up the third week of our extraordinary educational journey through Ireland's rich history of social justice, we delve into a significant chapter of Irish history as we... keep reading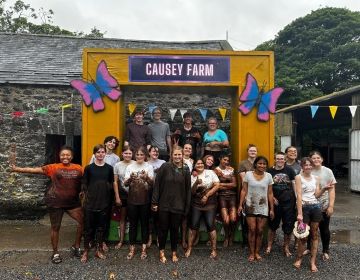 The students had their first day-trip in the captivating countryside of Ireland at Causey Farm, where they immersed themselves in the rich Irish culture, history, and traditions. From experiencing the... keep reading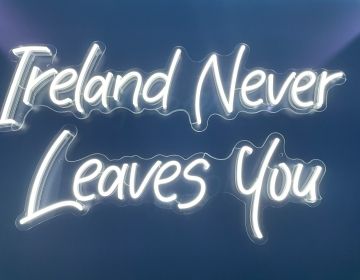 At the midway point of the program, the students embark on an eye-opening journey through Ireland's rich history as we delve into two iconic sites in Dublin - the Jeanie... keep reading