Overview
Embark on a Fulfilling Journey
Teach English in China with a Trusted Organization
Teach English in China and you'll make a significant contribution to cultural exchange and humanizing international relations.  While helping your students develop their English language skills, you'll also immerse yourself in the Chinese language and advance your language skills. 
CIEE was one of the first organizations to offer Teach Abroad programs in China.  Since 1997, we have helped thousands of participants connect with reputable schools in China and begin their adventures abroad. 
Our program packages are carefully designed to help you meet the visa requirements and transition to a new culture. We're not just finding you a job, we're laying a foundation for you to have a successful and rewarding experience! It's a winning combination: competitive salary, a rent-free apartment, and top-notch support! 
All-Inclusive Support Services
CIEE will guide you through every step of teaching English in China by providing:  
Placement in a reputable public or private school in China with competitive salaries and rent-free housing  
CIEE TEFL's online 150-hour TEFL Certificate course to prepare you for the classroom and ESL job market  
Expert visa guidance and preparation before departure  
A safety net of insurance, 24/7 emergency assistance, and ongoing support from CIEE staff based in Shanghai 
Featured Programs
Teach in China Programs
CIEE's Teach in China program is the best fit for applicants who aren't already certified to teach English because it includes CIEE TEFL's online 150-hour TEFL certificate. Our Teach in China Basics program offers the same package of preparation and support, minus TEFL certification, and is designed for applicants who already have a teaching credential or education degree.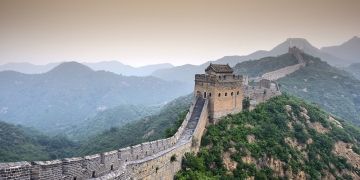 Already have teaching credentials? Use them to teach kids or university students in China. Start in Aug or Feb.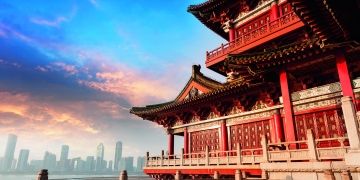 Discover China by teaching English at a kindergarten, school, or university. Start in Aug or Feb.
Support Every Step of the Way: Teach English in China with Confidence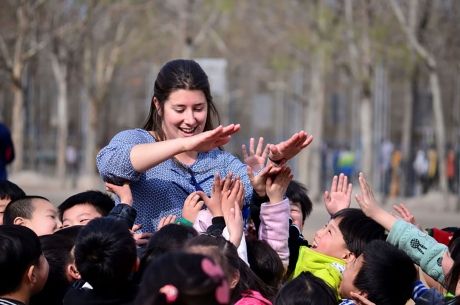 Reliable Support for Your Pre-Departure Journey
Teaching in China is the adventure of a lifetime, but it can be daunting to get everything ready by yourself. We get it. That's why we offer the most comprehensive pre-departure package around, including: 
Guaranteed job placement at a reputable school before departure so you know where you will be teaching and what to expect 
CIEE's 150-hour online TEFL certification (included with certain programs) 
Personalized assistance with documents and interviews 
Step-by-step guidance through the complex visa process 
Pre-departure guides with important cultural tips and advice from former teachers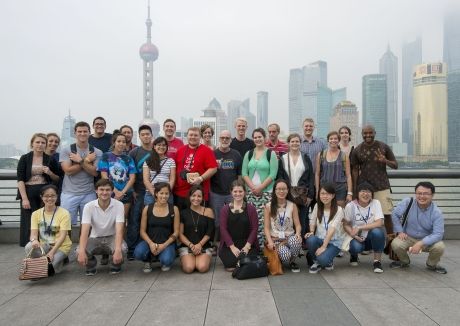 Dependable In-Country Assistance
Just because you're settled into your new home doesn't mean we're going anywhere. We provide: 
Ongoing support services from CIEE staff based in Shanghai to help you navigate logistical, professional, or cultural challenges  
iNext international insurance and 24-hour emergency assistance services. See the policy description for more information.   
Teach in China: Rachel's Story
Hear about Rachel's experience teaching in China and the amazing connections she made both inside and outside the classroom.
Teach in China in 60 Seconds
See what adventures await when you Teach English in China and learn how CIEE will support you every step of the way – all in just 60 seconds.
FAQ
Frequently Asked Questions
There is a large range in salaries for English teachers in China depending on the type of school but start at a minimum of 8,000 RMB/month and can be as high as 29,000+ RMB/month.  In addition, most schools provide foreign teachers with rent-free housing so teachers have plenty of spending money and the opportunity to build their personal savings.  
Public school salaries tend to be on the lower end of the pay range but they offer attractive schedules with plenty of paid holidays and relaxed teaching schedules.  Private schools, on the other hand, offer higher salaries but also have more demanding work schedules with fewer paid holidays. 
It's not surprising that China is one of the most popular destinations for teaching English abroad because it offers so many attractive benefits for foreign teachers.  First, Chinese schools offer competitive salaries and usually provide rent-free housing so foreign teachers have plenty of spending money and can also build up savings.  
Second, English teachers can spend their weekends and holidays visiting China's diverse natural landscapes and cultural heritage sites, such as the Great Wall and the Sichuan Giant Panda Sanctuaries.  
Third, foreign teachers in China have the unique opportunity to immerse themselves in Chinese culture and develop valuable intercultural and foreign language skills that will make them competitive in any career. 
No, you don't need to speak Mandarin to teach English in China.  Most Chinese don't speak English, so you will encounter a language barrier but foreign teachers are able to navigate daily life easily. You'll be able to learn basic Mandarin phrases quickly after arriving in China. The latest translation apps also let you download the whole lexicon for instant offline translation, and tech-savvy locals have the same ability, which lets you communicate even without a shared language.
As for your students, it's actually preferable to teach English without relying on the local language. You'll use repetition, pictures, and lots of acting to get your point across. It works, trust us!
Most applicants will need TEFL certification to qualify for the Chinese work visa. For that reason, CIEE's Teach in China program includes CIEE's high-quality online TEFL course! To make sure it's done in time, you should plan to start that training by early March for fall start dates, or by early September for spring start dates. No need for a separate TEFL application – it's all included with your Teach in China program.
If you have an Education degree, or a TEFL/TESOL/CELTA certification, or you can get letters confirming 2+ years of full time teaching experience, those things would also meet the visa requirements and you wouldn't have to take our TEFL course if you didn't want to. In this case, "Teach in China "Basics" gives you a way to opt-out of TEFL and still get all the other benefits. 
Yes! All employers in China provide comfortable rent-free accommodations with basic furnishings. You'll either live in a small studio of your own, or a two-bedroom unit shared with another foreign teacher of the same gender.
We get this question a lot: Can couples teach in China together? Can friends teach in China together? The answer is, yes! It's pretty easy to find a Chinese school that will hire couples or groups of friends and give you shared housing. Make sure to mention each other's names in your CIEE applications and inform your CIEE advisor that you want to teach in the same school. 
Yes. China's crime rates are far lower than the United States, especially for violent crime. Our teachers quickly settle in and feel safe and comfortable in their new homes! As long as you avoid drugs, fights, or activism on controversial political topics, you have nothing to fear from the local authorities.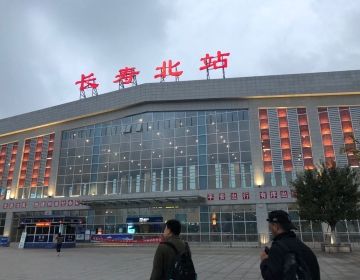 Traveling around China can be intimidating at first. There are so many people, over 30 million people in the Chongqing municipality alone, a stifling language barrier, and more traffic than... keep reading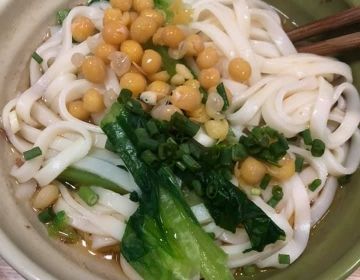 Okay, sorry for the clickbait title. There are a million differences between America and China, both big and small that rank differently depending on your background, reason for travel, and... keep reading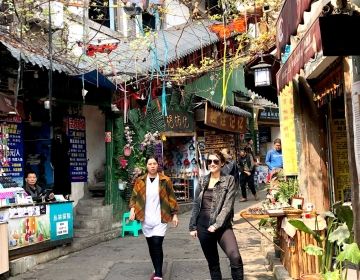 If you're unfamiliar, Murphy's Law basically states that anything that can go wrong, will go wrong. Usually, I wouldn't indulge in such thoughts and consider myself more of a realist... keep reading
CIEE Teach in China Reviews
"The teach abroad program in China is wonderful. Every step is straight forward and CIEE staff help you with everything. This eases the transition to the new culture."

Keli B. | Teach in China

"It's undeniable that teaching abroad is a life-changing experience, but I feel uniquely supported by CIEE. The staff is made of top-notch, helpful personnel, even going beyond their Maine office. I feel perfectly comfortable contacting even the organizer in my country for advice on even small cultural confusions." 

Faith E. | Teach in China

"CIEE is worth every penny. The support they provide through the visa and placement process, as well as when you're in the country, is invaluable. A friend of mine had a problem at her school in Chongqing, so she called CIEE. Two staff members were at her school to resolve the issue within the hour. Having an in-country advocate provides necessary and incredible comfort when you're so far way from home." 

Melanie M. | Teach in China

"CIEE is a great mediator in helping new teachers get placed.It gives them opportunities to learn and grow as teachers, cultural representatives, and linguists. I feel lucky for the opportunity that CIEE has given me and I recommend CIEE to my friends and colleagues."

Trinity D. | Teach in China
Contact Us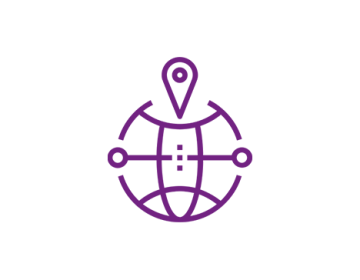 Still Have Questions?
Check out our FAQ page for more answer to your questions about teaching abroad.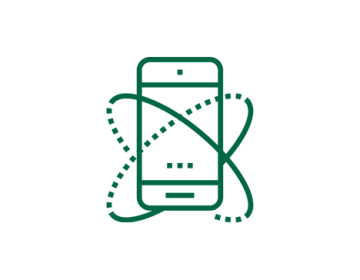 Further Assistance
For more help, call our team at 207-274-5783 or send us an email at teach@ciee.org.