A Week of Many Firsts: Thoughts on My Hour-long Commute from Madrid City Center to Getafe
My first commute
As I write this entry, I'm sitting on the Cercanías commuter train, hurdling southward, closer and closer to my first day of school. 
I'm teaching at a school in Getafe, a town just south of Madrid, working closely with second, third, and fourth graders. My commute should be around 45 minutes to 55 minutes from the city center, but I'm giving myself lots of extra time on my first day. A pro tip I learned in CIEE orientation is to use the app "Citymapper" instead of Apple or Google maps to get the most accurate route to school. Citymapper is better for (shocker) cities than more commonly used mapping applications because it gives live public transit updates and offers a more precise outline for your journey. It also gives you plenty of options for buses, trains, or walking and promotes carbon neutrality by encouraging walking when possible. Today, I will take the Cercanías train and a local bus once in Getafe. My day starts at 9am, and I should be done at 2 pm!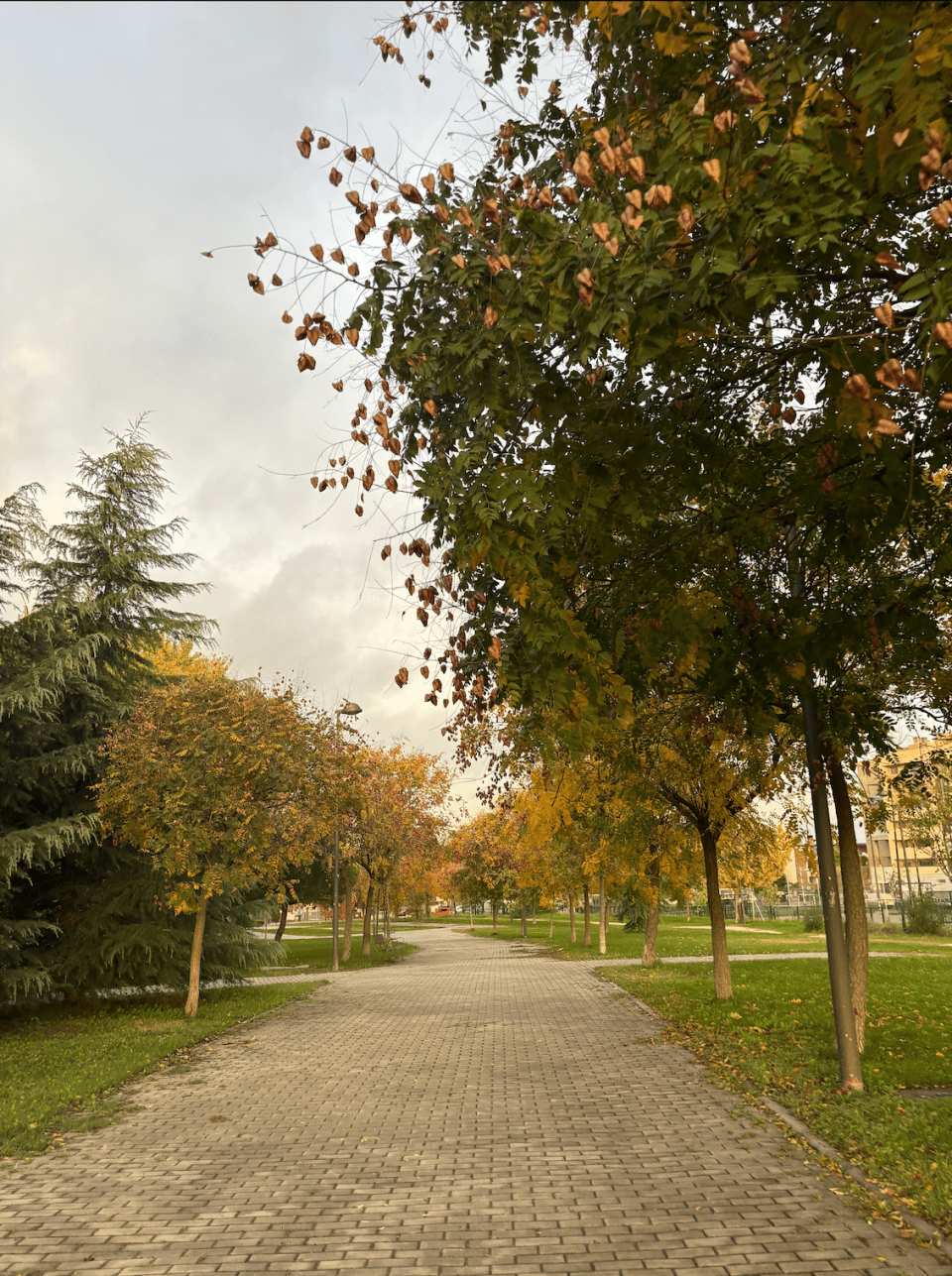 A pretty walk is the last step on my commute to school.
My first week in Madrid
My first week in Madrid has been a whirlwind. I arrived at Barajas a little over a week ago, and in that short period of time I have made wonderful friends, signed a lease for an apartment with two other CIEE teachers, and jumped through a few bureaucratic hoops to declare my residency and retrieve forms needed for school. I still have more friends to make and more hoops to jump through, but my first week has been packed in the best way. 
The apartment I signed is located in the neighborhood Moncloa/Argüelles, a residential and university neighborhood full of young families and students. My two roommates and I feel quite safe there and got lucky because our landlord is very helpful and kind. Our apartment came furnished with all new amenities, furniture, and kitchenware because our landlord just acquired and renewed the property. Our rooms are tiny, but after looking at and applying for several apartments, we knew this one was home! I look forward to writing a post about masking our apartment feel cozy and homey, but I haven't even moved in yet! Stay tuned.
Moncloa is also known for the Faro, a viewing tower from which you can see views of the whole city of Madrid. It's so special, and I can't wait to take my roommates up there. Also in our neighborhood we have noodle shops aplenty, gyms, grocery stores, access to the Parque Oeste, and the Intercambiador Moncloa, a bus and train depot allowing quick access to other parts of Spain. I'm excited to keep exploring.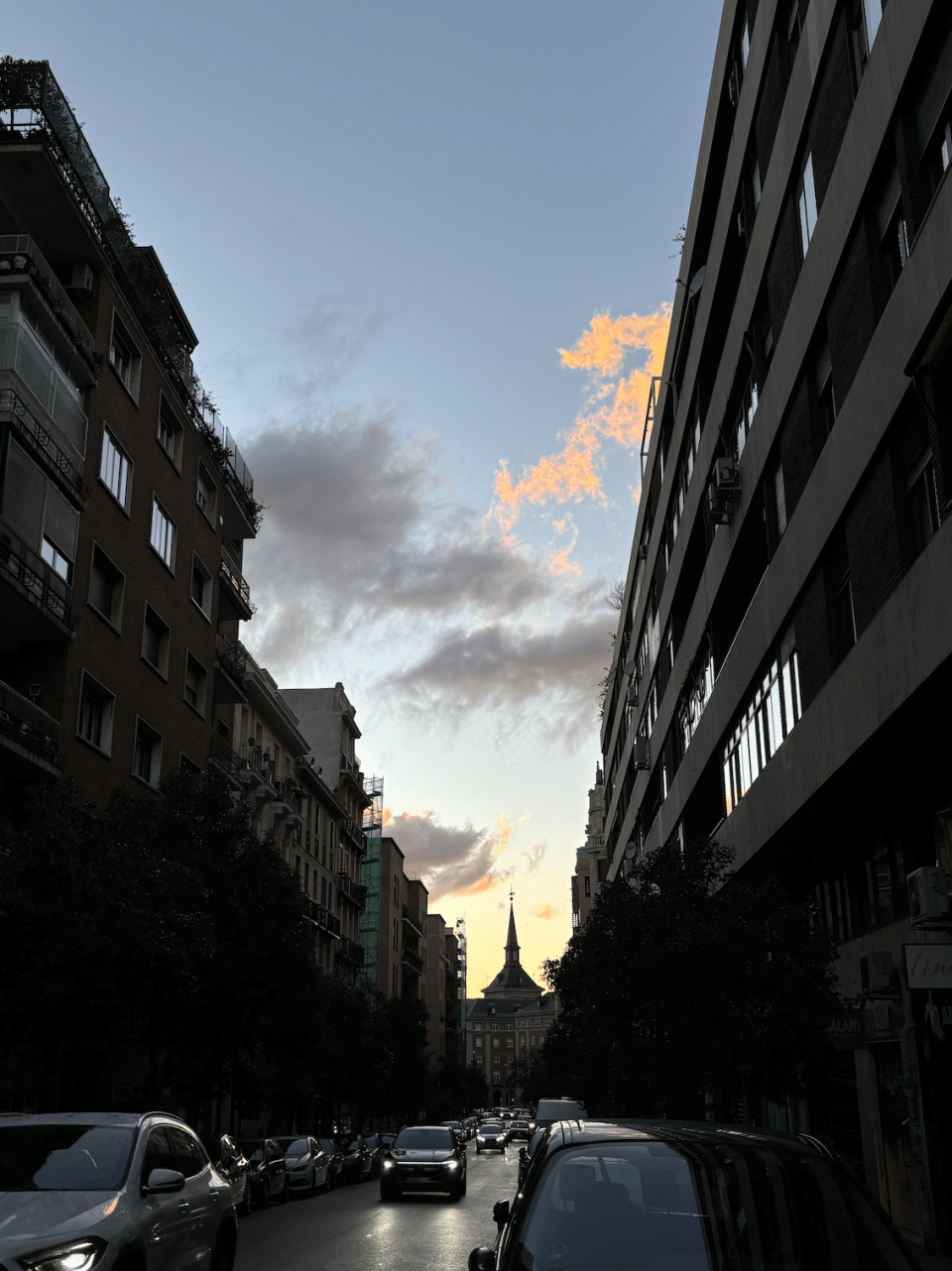 A sunset view in Moncloa/Chamberí
New and meaningful connections 
I'm also so lucky to have met some amazing people who are also teaching with CIEE. The entire group has been welcoming, open minded, and supportive through adjusting to our new lives here. I'm glad we had some time together during orientation to connect because I know I want to maintain lasting friendships with many of these people. It will be nice having my roommates and knowing CIEE friends, all of different ages and experiences, throughout the city. I hope to make more friends from Spain and around the world as I spend more time here, but having those fellow "auxes" around is comforting, since we're all going through the same thing. 
Closing thoughts
The more I do this commute, the more familiar it will become, but I'm glad I took the extra time to get situated today. Moving here has been quite busy, with no day being the same, so I will welcome some routine in my week when it comes my way. Since I have Fridays off, my three day weekend will be my time to break routine, explore, and have fun! This is my one and only day of school this week, and next week will be my first normal week.
Until next time, when I'll be breaking down the apartment hunt and telling you all about my neighborhood and my flat, wonderful quirks and all.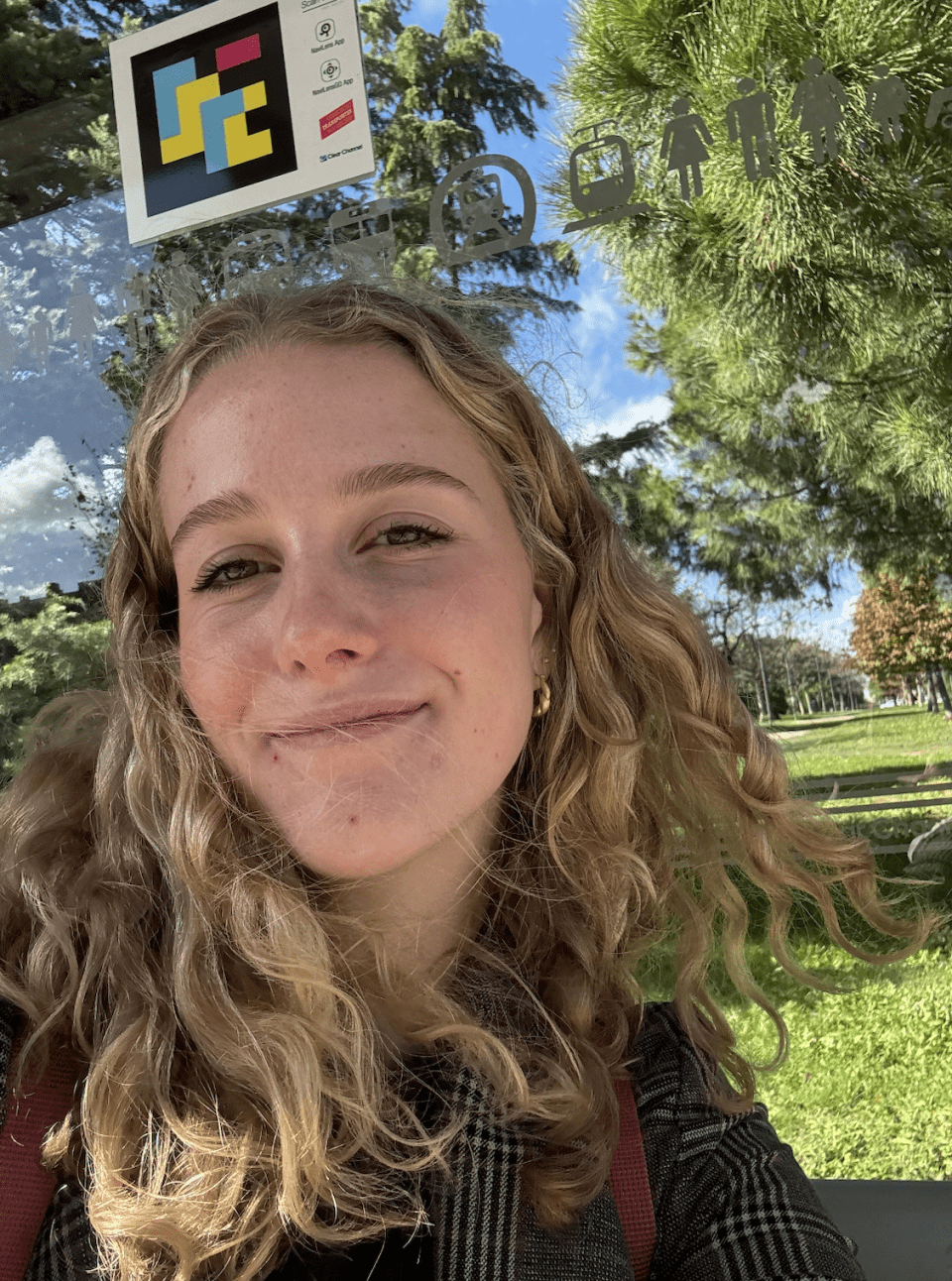 Me at the bus stop after a successful first day of school!
For me, I would say it was a bit intimidating to walk into a large hotel with just a name and direction. Finding the CIEE, check in desk helped to... keep reading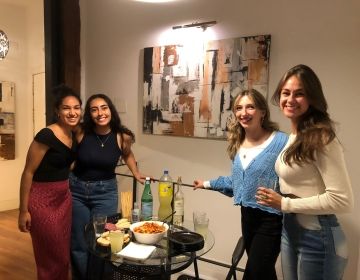 Part of what you can expect when you move abroad is the unexpected - newness is the norm. From cultural differences on various levels, including the grocery shopping experience to the way kitchen appliances work, and the slower lifestyle, each day presents a lesson.