Traveling to South Korea? Here are Some Essentials to Pack
The first time I found out that I would be traveling to South Korea, I was so excited! However, the looming cloud of what I needed to shove into two suitcases to last me a whole semester was something I put on the back burner. The best advice I received from both my Korean friend and my Korean lash technician was to bring an empty suitcase. This sounded strange to me at first but given South Korea's reputation with fashion and beauty both in the skincare and the makeup industries made complete sense. I knew that I would spend a lot of money collecting souvenirs and adapting to Korean style. However, as an anxious girlie this was not a viable option for me. So, if you're anxious, a person of color like me, or just curious to see what I recommend then keep reading for some essential items to pack for South Korea. 
Items to Pack as a Person of Color (or someone with special hair and skin needs)
South Korea is known for its beauty industry, however, it caters mostly to Asian and white people. Before I left for Korea in 2019, a friend of mine who had traveled to Thailand told me to pack both hair care products and my own face makeup. She explained that in Thailand and other asian countries, it was extremely popular to put "brightening" ingredients in the products and hair products for textured hair were mostly non-existent. In 2019, I made the mistake of putting my hair products in my carry on. The airport security made me throw it away and I spent four months trying to tame my hair using a damage control Korean product. Sadly, it did not work and I spent the next semester after coming back to the States nursng my hair back to full health. So, if you have textured hair make sure to bring your own products from home. If you have a darker complexion, try to bring your own foundation and concealer in order to avoid searching endlessly for the correct shade. If you have sensitive skin and use a specific brand, I would also suggest bringing your own lotion, body wash, and shaving cream in case they do not sell it here.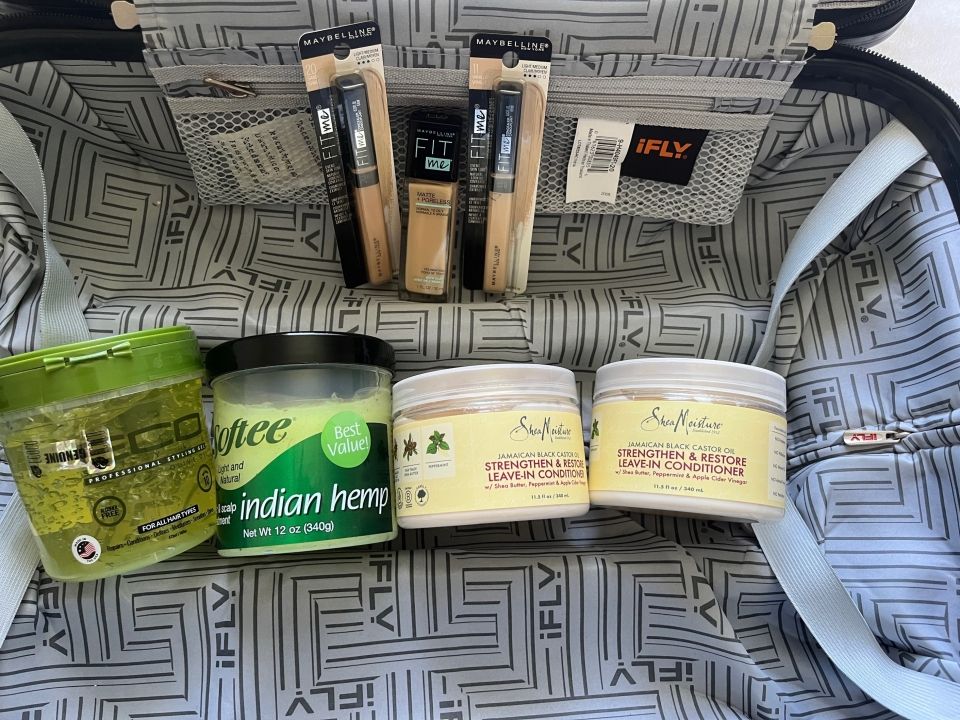 Packing for Professional Life in South Korea
This time around I am not going to South Korea as a student. So, if you are teaching abroad here are some things that I packed and some things I wished I had packed. Firstly, I would recommend packing versatile clothing. As an English teacher, you sign a contract for one year. In 2019, I thought packing for one semester was hard, but one year is even more difficult. Pack clothing that can be appropriate for both work (check with your school about dress code) and going out with friends. I would recommned some nice shirts and blouses to pair with non-distressed jeans and skirts since both are perfect combinations for coffee dates and teaching the kindergarteners. 
While packing, keep in mind that South Korea is a more modest society. Cleavage is a big no in most cases except the club scene although still expect to receive glances or glares from some people. South Korea is a nightlife kind of country, most people young and old are out and about in the evening. In my school, for example everything must be about knee length for bottoms and tops must cover everything with the lowest being a square neckline. In that case, I would suggest packing long skirts, dress pants, blouses, and casual full coverage tops that you can put under any tank tops or low-cut shirts you may want to bring along. I recently had to purchase some full coverage tops to go under my more scandalous shirts so, I would recommend looking into H&M before you leave for Korea or going to Uniqlo once you arrive.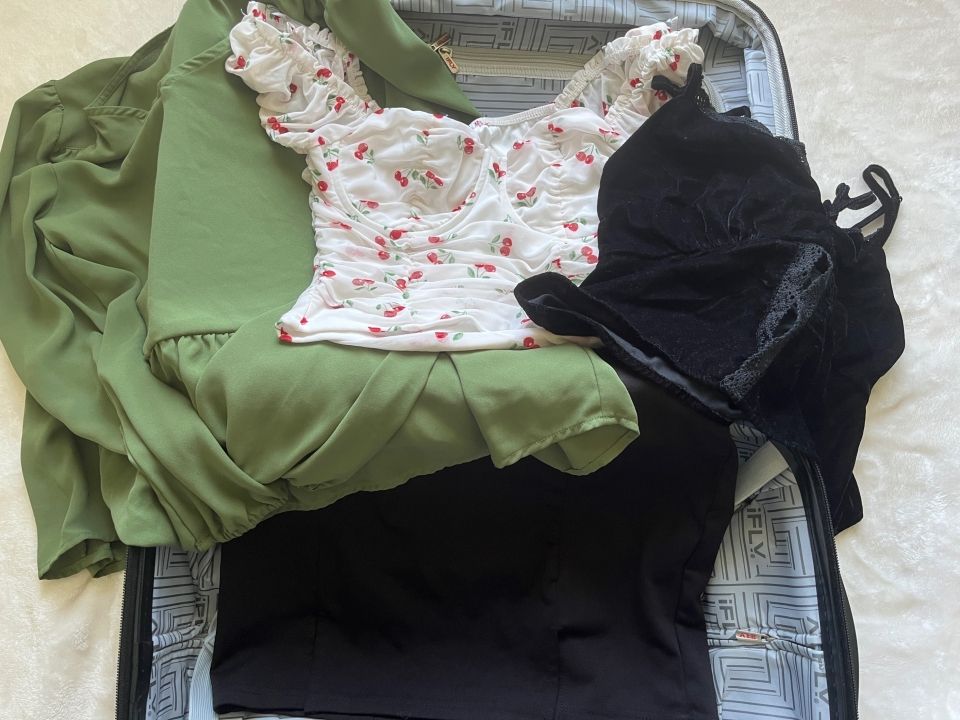 Other Essentials for Foreigners to Pack 
Most everything else you may need, you can purchase once you arrive in South Korea. However, if you are on a budget or just nervous here are some extra items I would recommend bringing along. 
1) A laptop!!! Please take advantage of Korean Netflix. It is sooooo much better than American Netflix. They have the Barbie movies available, Teen Wolf, Pride and Prejudice (2005), Phantom of the Opera, lots of animes (Spy x Family!!), and so much more. 
2) Big towels… Most places in South Korea sell smaller shower towels so, if you prefer big ones bring one or two.
3) Fitted sheets… I personally do not mind using the sleeping mats, but if you move a lot in your sleep then you may want to bring a fitted sheet. 
4) An adaptor and extension cord so that you can charge all of your devices. Make sure your adaptor has red prongs that push in, in the surge protector so that you can plug in your extension cord.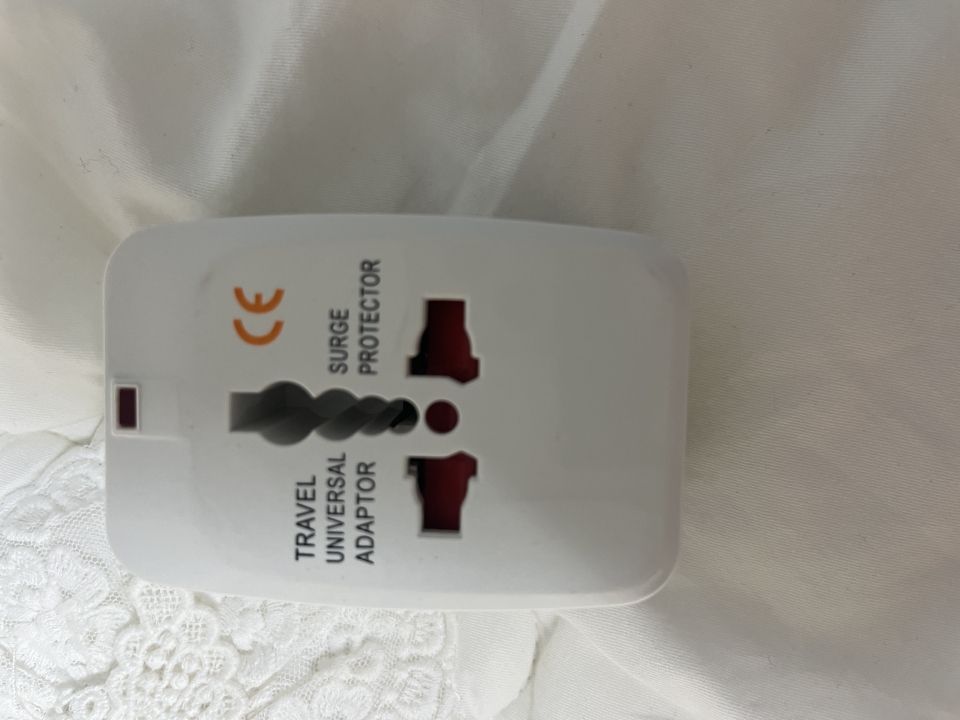 5) Deodorant….Koreans are professionals at looking and smelling flawless in the heat. If you sweat a lot, bring your own deodorant. It is pretty hard to find deodorant in Korea and if you do find some, it may not be strong enough. 
6) Bring cash to be converted to won or ask your bank for a travel card so you do not receive international fees when making purchases.
7) Clothes and Shoes. If you are a bigger person, more muscled, or curvy then make sure to bring your own clothes. I struggle to find bottoms in Korea as someone who wears a size medium. Most shops are catered towards petite people and what some consider average weight in the United States may be seen as plus sized here in most smaller stores. If you are a woman with a shoe size of about 8 and up, you may want to pack more shoes since those sizes tend to only be available in the men's section. 
8) Rain boots and/or sandals that can get wet. Once it was raining and I made the bright decision to wear converse because I forgot to pack rain boots. I met up with my Korean friend who was wearing sandals. I criticized her because her feet were just getting soaked, but she stated that it was better than waiting for converse to dry later on.... She was right. 
I hope these suggestions help ease some anxiety about what to pack for your trip and help you not procrastinate like I did. Also, do not worry too much if you forget something. There are Western stores in Korea so you can always visit them or order things online to have shipped to you!
Hi, my name is Connie and I'll be blogging for CIEE from South Korea! I teach in a hagwon in Anyang, close enough to Seoul to pop in for an... keep reading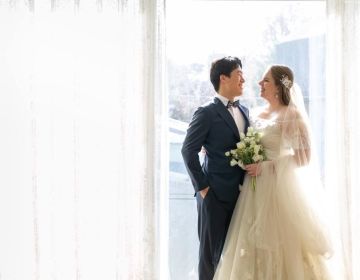 We asked some Teach Abroad alumni how they met their partner abroad. The answers did not disappoint! Haven't found LOVE abroad? That's fine, most of CIEE teachers abroad said they... keep reading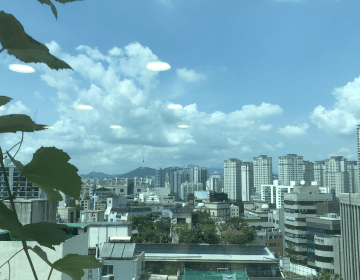 One month in Korea and I'm about halfway to feeling settled. The first 24 hours are probably the hardest but that is to be expected. If you have never visited... keep reading