One month in Korea and I'm about halfway to feeling settled. 
The first 24 hours are probably the hardest but that is to be expected. If you have never visited Korea I would recommend watching some vlogs or finding guides online for how to navigate, find food, and find wifi. Since my first trip to Korea was to study, I had been guides through many of these things. Your school may or may not help with a lot of this as well so it's good to be prepared for anything. 
For starters, the most important thing is getting to your accommodations and getting some food and water. To do this you will need Wi-Fi or internet connection, Navigation apps, and possibly a Transportation card. 
Wi-Fi
The good news is Korea has tons of free Wi-Fi. Incheon Airport should have Wi-Fi when you initially arrive. You can also consider an international plan with your phone carrier from the US, but this may be expensive and you will definitely want to get a Korean phone number as soon as possible. I would recommend a prepaid SIM card from a tourism company like Trazy or Klook. They usually have deals where you can pick them up at Incheon Airport when you arrive. I actually forgot to order one before I left so as soon as I was in my accommodations I found one that I could pick up in Myeongdong the next day. These will usually last anywhere from 1 week to 3 months. I paid about $55USD for a SIM that runs on credits. I started with 100,000 krw and I can top off 10,000 whenever. One month in and I used about half of it already, but now that I have started working I expect it might last somewhere between 2-3 months now. I recommend getting one for at least a month or two. It will be much easier to get a phone plan in Korea after you have your ARC. 
Navigation
Once you secure some kind of Wi-Fi or phone plan, you will need to plan for getting to your accommodation. I was lucky that my school provided a private taxi van to pick me up and take me directly to my apartment. If you don't know, I highly recommend asking if your school will provide this service. Unless you have been in Korea before, I don't really recommend trying to use a public bus or subway for the first time with all of your luggage. And to be honest, I don't really recommend it at all. I previously studied in South Korea two years ago, and when I left the country I took the Airport Line subway from Hongik University station all the way to Incheon with 3 luggages and a backpack. It was exhausting. You will be super grateful to have a taxi and a driver to take care of navigation for you.
Apps
After you get settled, you will need to find your local convenience, grocery, and other miscellaneous stores near you. At this point definitely download Kakao Maps AND Naver Maps. Google & Apples maps don't really have accurate or detailed maps of most of Korea. I prefer Kakao Maps because I use the Kakao Metro along with, but sometimes Naver has different results so you may want both. 
Stores
Immediately find your nearest Daiso. They are everywhere in Korea and most of them will have many essentials for laundry, bathrooms, kitchen, and more for a really cheap price. 
GS25, Ministop, CU, and 7 Eleven are probably the main convenience stores in Korea. Most of them are open 24/7 all around the country. If you are ever in a pinch, you can easily find one of these stores and get ready made sandwiches or kimbap or microwave meals like ramen, burgers, or even pizza. Some convenience stores will have a microwave inside or place for you to sit and enjoy your snacks. 
Also look for freezers! In one of them you will see cups of ice that you can buy along with a variety of coffee, juice, and other drinks. The drinks are usually nearby in vinyl plastic bags.
Emart, HomePlus, and Costco are all really big supermarkets around Korea. If you have a Costco card back home, you will be able to use it in Korea too. You may also want to look out for your local "Marts." They are usually smaller, but sometimes have better deals on things like fruits vegetables. In Korean it will say "마트" on the signs. 
It will probably be really difficult to do any online shopping in Korea until you get your ARC, so be prepared to do a lot of walking. Also keep in mind how much you are buying in one trip, the last thing you want to do is lug back more than you can carry. 
However, GMarket may be your best option until you get your ARC. It is the only online site I found that allows you to use an international card without any hassle. You can find food, furniture, and more on Gmarket and shipping is usually very fast in Korea. 
Banking, Phone Plans, and More
Banking may be really tricky to set up as a foreigner. Korea is really strict about things like privacy, and banking is really secure. I wouldn't recommend going to a bank until you have received your ARC.
Many banks and accounts you make in Korea will ask you to input your Korean phone number. If you get a temporary one, keep track of who all you gave your new phone number to, because you will want to change it ASAP if it changes. 
ARC is life
Literally. The day you arrive in Korea set up an appointment to get your ARC. Life will become so much easier with it. You can also order take out from apps like 요기요 and 배달의민족 once you have this. You will also want PAYCO and or KakaoPay (카카오페이) set up at this point. They require you have a Korean Bank account and an ARC.
As I said at the start, I've been here for just over a month and I'm only now getting settled. Mostly this is because I finally received my ARC. This is a lot of information, but remember to take it one day at a time. Find time for fun. Go out for drinks with your coworkers - if they don't suggest it, you should. Take walks, go to parks, and try not to overspend until you get paid~ 
 Most importantly, you will want a support system in Korea. If you don't know anyone in this country, it can be MUCH harder. Find friends however you can. Korea has so much to offer, so take your time and make the best of it and take lots of pictures!! I uploaded a handful of pictures I've taken from my short time in Korea. I can't believe it's already been a month~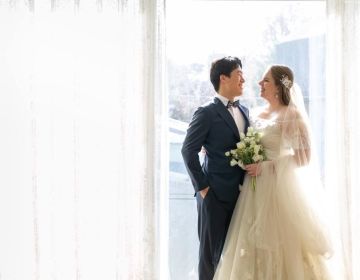 We asked some Teach Abroad alumni how they met their partner abroad. The answers did not disappoint! Haven't found LOVE abroad? That's fine, most of CIEE teachers abroad said they... keep reading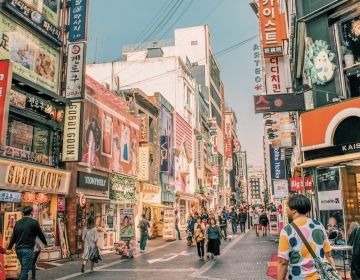 The first time I found out that I would be traveling to South Korea, I was so excited! However, the looming cloud of what I needed to shove into two... keep reading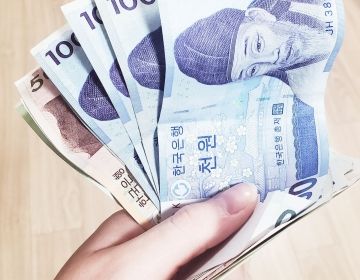 I'm assuming you've stumbled upon this page because you are planning on (or thinking about) moving to South Korea. If you're set with a contract and just crossing the t's... keep reading