Meet Samantha, known for the past couple years as Samantha Teacher! Samantha is our Team Assistant and just got back from an amazing experience teaching abroad in South Korea. We sat down to talk about where this life changing decision to live and work abroad landed her along with all the other amazing aspects of South Korea and teach abroad communities. Check out what she had to say!
First off, where are you from? And how did you get from there to South Korea?
I'm from Winona, Minnesota, a small town on the Mississippi River and the border of Wisconsin. I grew up there and went to college at Winona State. During this time, I studied abroad in Granada, Spain and you know what they say, I got bit by the travel bug! So the summer after I graduated, I got TEFL certified and a couple years later geared up to teach abroad. I met my husband, Kyle, in that time period and he quickly jumped on board to go live in South Korea. The original plan was to stay for one year, but we quickly realized that that was not nearly enough time! So we decided to sign on for two.
Where did you teach in South Korea? What was it like to work at your school?


I taught in Impyeong Elementary School which was located in a small, rural town called Buksam in the province of Chilgok. Kyle and I along with one other English teacher from Texas were the only English speakers in our town. South Korea is so community-oriented and everyone made us feel so welcome despite the language barrier.
My school was made up of about 800 students, but I only taught grades three through six. I saw them all once a week for a combined 22 hours of teaching. I loved that everyone ate lunch together every day in the cafeteria, teachers and students side by side. The lunch ladies knew I wasn't a big fan of fish, so they would save something on the side for me. They really looked out for me there and valued me as a teacher and coworker.
What was the funniest thing a student said to you?
Because I'm married, they always asked me: "Teacher, baby?" They were all so curious about me and wanted to know everything! They also always thought I was taking a picture when I was taking a video. Very cute!
What was the biggest challenge of teaching and living abroad?
The biggest challenge was probably the initial adjustment: the new language, new culture, new everything. You know it's a temporary feeling but you can still feel frustrated by how long it might take to get your bearings and figure things out.
The biggest cultural adjustment was the more hierarchical social system that exists in South Korea. Depending on your age and job position, you have a set place in this structure. For example, there was a very formal relationship between the principal and teachers. When we left for break, we would all go into her office and bow before leaving. Even the kids recognize the distinction between age groups and the language is shaped around the relational statuses. It's pretty confusing when you're trying to learn Korean and figuring out all the intricacies of the relationships.
What was your favorite place to travel outside of South Korea?


Because of the great teaching salaries in South Korea, I was able to travel a lot and still save up some money. We went to a lot of places both within the country and outside, but my favorite was probably Taiwan. We went with some friends who had been teaching in China, so they were able to communicate in Chinese with the locals. In addition to the usual tourist sites, we were able to navigate to local hole in the wall shops and restaurants. I felt like I really saw the local culture while I was there thanks to their language skills.
What was your favorite place in South Korea?
Honestly my favorite place was probably our little town. It was the best of both worlds—when we wanted to have a night out, we could go into the nearby city of Daegu (only 20 minutes away) and on a daily basis, we got to enjoy the incredible community right at home.
What makes the country special to you?


From the students and coworkers, to Kyle's hairdresser, to the other local expats, and everyone in between, we felt so welcomed in this community. The kids would spot me from a couple blocks away and would be so excited to see me! At the local coffee shop, the owner would bring us little cakes to thank us for being there. And we made great friends with Kyle's Ultimate Frisbee team. Ultimately, it was the relationships that I formed that made South Korea so special to me. Their generosity and kindness broke any stereotypes people might have about the region. They really cared about us and were happy we were there.  
Hi, my name is Connie and I'll be blogging for CIEE from South Korea! I teach in a hagwon in Anyang, close enough to Seoul to pop in for an... keep reading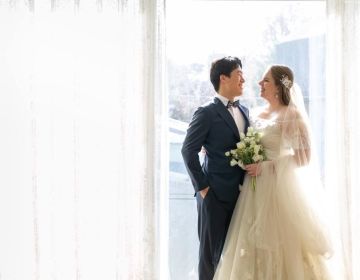 We asked some Teach Abroad alumni how they met their partner abroad. The answers did not disappoint! Haven't found LOVE abroad? That's fine, most of CIEE teachers abroad said they... keep reading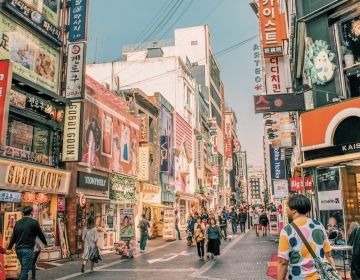 The first time I found out that I would be traveling to South Korea, I was so excited! However, the looming cloud of what I needed to shove into two... keep reading