In's and Out's of Planning Trips: My Resources, Tips, and Tricks
      The question everyone wants the answer to: what is your life like in Thailand when you're not teaching? The truth is that it is a whole lot of travel! Travel in Thailand is made so easy and inexpensive. It is unlike the United States in the fact that you can bus, train, and fly around the entire country seamlessly and for a fraction of the price. When you travel around the country, there are definitely cheaper options, and options that are more luxurious and convenient, it all is really subjective to: 1. How much time you have for the trip, for example if it is just a normal weekend, a long weekend, or an extended break, and 2. How much money you have to spend. I am going to list off resources to you, the advantages and disadvantages of each, and then I will dive in deeper to my suggestions when using said resources.
My Resources & Their Uses
https://www.busonlineticket.co.th/ - For booking buses around Thailand
Hopper App https://hopper.com/ - For booking flights (can be used around the world, but I use mainly for domestic travel or travel within the region)
Rome 2 Rio https://www.rome2rio.com/ - For travel when you reach your destination city/area
Booking.com http://www.booking.com/ - For browsing and booking hotels
Hostel World https://www.hostelworld.com/ - For booking cheap hostel accommodations
12go https://12go.asia/en - For booking a combination of transportation methods (flights, buses, ferries, trains, etc.)
Google maps - For travel around a city/area, to see where you are during public transportation
Get Your Guide https://www.getyourguide.com/ - for planning excursions and tours
BusOnlineTicket: This site can be used for booking minivans, coach buses, and famously, the overnight bus. A minivan is best for small distance trips, I would reckon under the length of 2.5 hours. They can sometimes be very full and you may not have a ton of leg room so it is not the most comfortable position to be in for a long time. A coach bus I would recommend for trips anywhere from 2.5-6 hours. These buses will have more leg room and normally under bus and overhead compartments for your belongings. The overnight bus, which runs (you guessed it) overnight, is best for longer distances 6 hours or more. I recommend overnight buses when going on a long trip. It saves you money on accommodation for a night and also gets you to your destination by the morning, so you have a full day after to spend on your trip. Overnight buses normally include a meal, water, juice, and snack, and also have tons of leg room and reclining abilities. My personal favorites are the NakhonChai Air buses. 
Hopper App: The Hopper app is great for booking flights to anywhere you would like to visit! There are tons of airports in Thailand that can get you super close to whichever places you want to visit. The Hopper app will keep all of your flight bookings in one place and also track the price of flights for journeys that you have previously searched on the app, and notify you when they are at their cheapest.  The disadvantage of this app is that it would be considered a third party site, but they have all types of protection plans and insurance in case anything goes wrong. I personally have had no issues and get cheap flights all the time. 
Rome 2 Rio: Rome 2 Rio is a website/app where you can input any destination: cities, hotels, sites, you name it, and it will give you routes based on what you prioritize such as most affordable, fastest, or the easiest. This has been a lifesaver in figuring out how to get to a specific place on weekend trips. It will even provide you with public bus numbers with the routes you need. It has saved me in many scenarios and has saved me so much stress when trying to figure out how to get from site to site.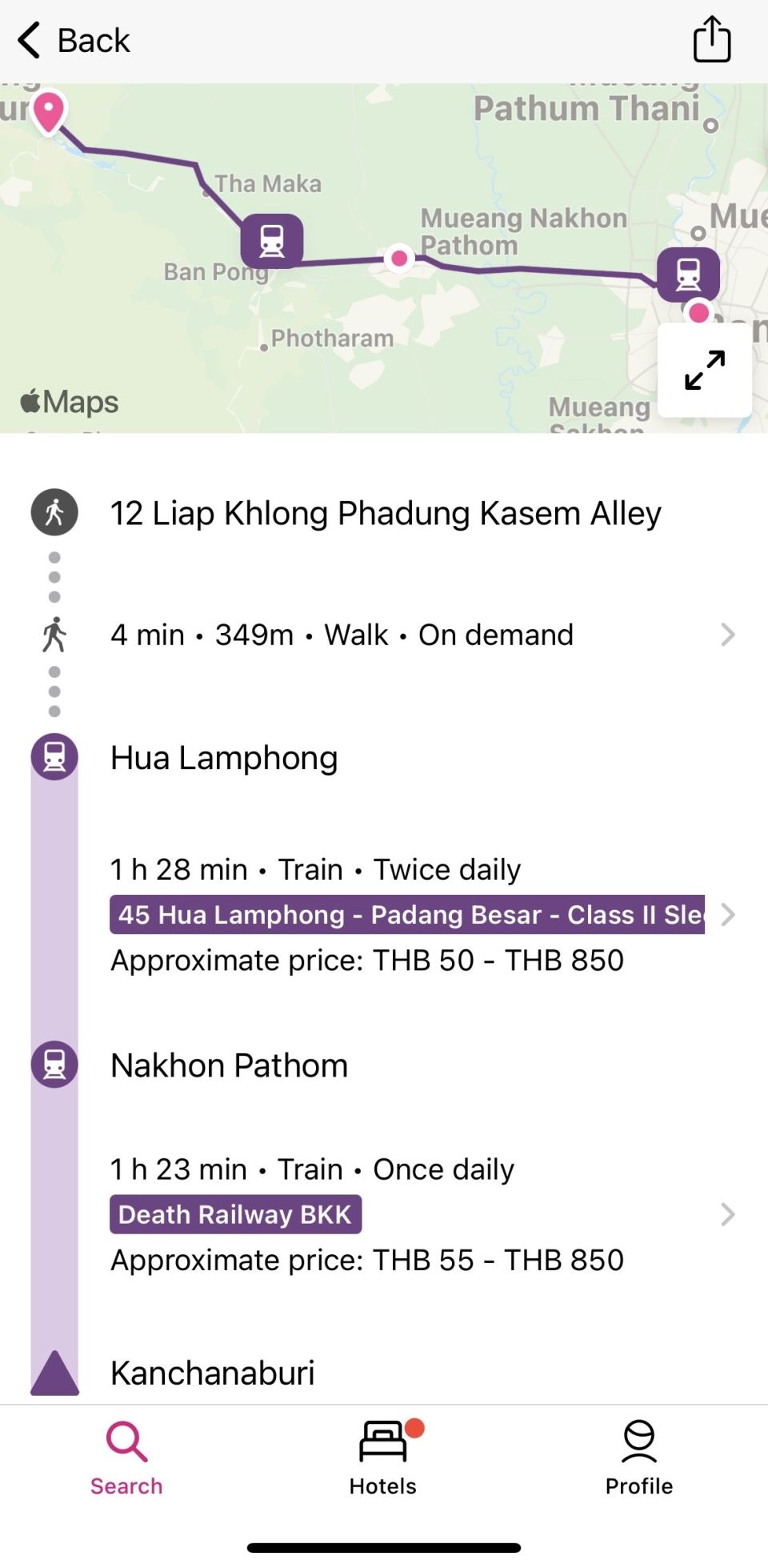 Booking.com: This website and app is best for hotel searching when you are planning trips. It comes up with great options and in Thailand they are super affordable. You can sort the listings for the destination you are visiting by best rated, prices low to high, and most booked. It is super easy to use once again and requires very little information. They also do not charge your method of payment until about 72 hours before the stay, so cancellation up until that point is fairly seamless. Once again, it is a third party site but I have had no issues using the site as well.
Hostel World: One of my personal favorites on the list, Hostel World is used to search for hostels while traveling. Hostels in Southeast Asia are unbelievably inexpensive, usually costing around 5-7 USD per night. Hostel World provides you with the top-rated hostels and has easy booking methods similar to booking.com, only this site just includes hostels and not hotels. They are definitely less luxurious but are preferred for meeting new people and traveling just for a couple nights. Most of the hostels you can book on their site/app and then pay when you arrive for your stay which once again makes cancellations easy if need be. 
12go: This is another site/app that is like if Rome 2 Rio and BusOnlineTicket had a baby. It will tell you the easiest way to get from place to place just like Rome 2 Rio. Then it will allow you to book the trip just like BusOnlineTicket. This site is truly the best of both worlds. I have used it several times while trying to find transportation methods as sometimes if BusOnlineTicket does not have a trip that I am looking for, 12go will! That way you are never stuck without a transportation method to your destination. They can book all types of transportation, not just buses, including flights and ferries too. 
Google Maps: This one is pretty self-explanatory, but I was a die hard user of Apple Maps back in the states and it is not nearly as useful in Thailand. Google Maps just has way more in its database for getting around. For example, many restaurants you may be trying to find will not be on Apple Maps but can be found on Google Maps. Having the app is also helpful when taking public transportation because you can never be too sure that you are heading in the correct direction (especially with the language barrier, it can get tricky, you'd be surprised). It is also great for checking where you are on long bus rides so you can estimate how much longer you have left. I have no complaints about this one, it is so, so helpful. 
Get Your Guide: Get Your Guide is my favorite site for booking excursions. You simply enter your destination and all the excursions in that area will appear and you can book directly through the website. I have done island hopping tours, elephant sanctuaries, muay Thai fights, and national park tours all through this site. The only downside would be the priciness of the tours but I would say all the ones I have done have been worth the money. More times than not, the tours include meals so when you factor that in, it is totally worth it.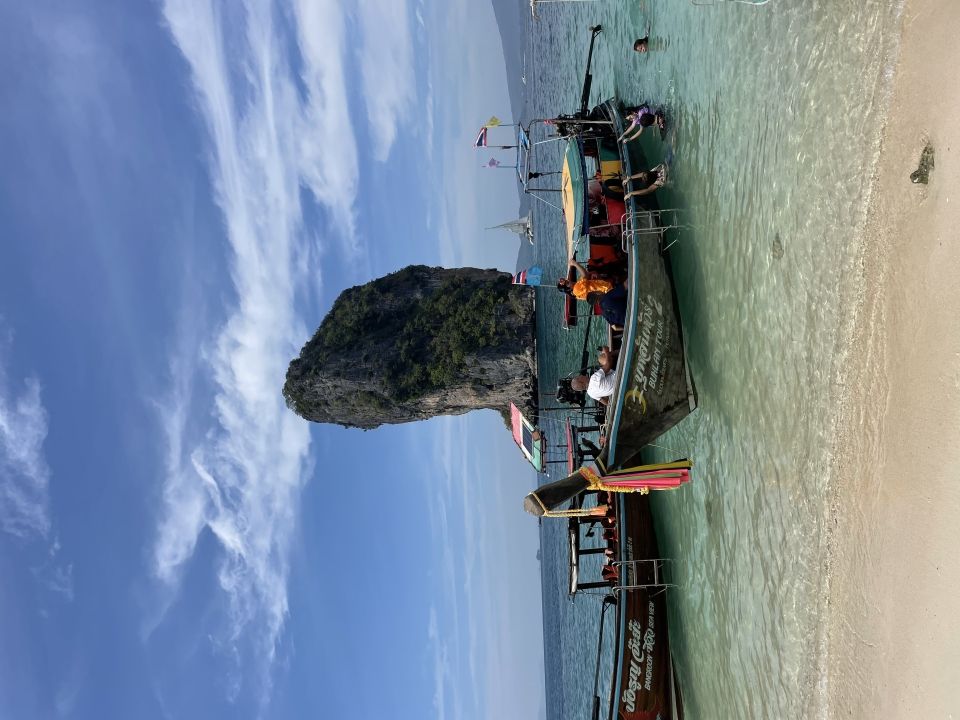 The Method to my Madness
       When I go about booking trips on the weekend, I normally have a pretty systematic process. First, I decide what method of transportation I am going to take there and back and book that right off the bat. Next priority for me is going to be booking where I am staying to make sure I am not sleeping on the streets. After those two priorities, I really do not worry about much. Travel is all what you make of it so there is really no need to stress out about having a plan! I will sometimes book an excursion in advance to avoid them being completely booked but I really like to march at the beat of my own drum when it comes to travel! And there you have it, my ride-or-dies for travel that I use (and you should use too) pretty much every trip!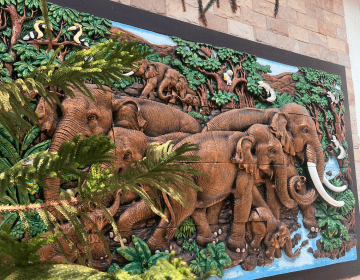 Trying to figure out what to pack for Thailand and wished for a more comprehensive list? Here is what I brought from home, what I could have done without, and what I wished I brought. Hope this helps!
Those who have traveled to other countries have encountered culture shock before. It may be realizing that you pay for water at a restaurant or public restroom. Culture shock may... keep reading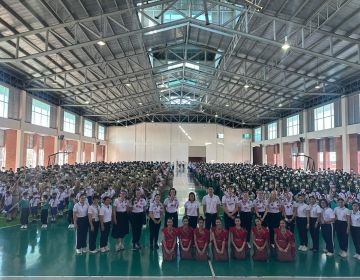 Starting a new job is difficult no matter where you are. Starting a new job and moving across the world comes with a new set of factors and challenges. The... keep reading