Finding a sense of home away from home
While many things here are vastly different from the states. I have found that there are also many similarities. One similarity being the universal hobbies that everyone enjoys. Whether it's watching a movie in the theater, going to the gym, enjoying a coffee at a cafe, going on walks, playing soccer, etc. The hobbies you enjoy at home, you can continue to enjoy in Thailand! Seeking out the things that you enjoy at home can help you connect with the locals and connect to home. Win Win!
For me, it is swimming and yoga. I had been a competitive swimmer my whole life. Up until I graduated college, swimming had always been a huge part of my life. I built a community and life long friends through swimming. Luckily for me, my province has a stadium where you can go swim, run, and lift weights for free! I have started going to the pool once or twice a week because it is something familiar to me. It is my own escape from all of the culture shock you experience living abroad. A time for myself to reflect on the week, and get in a good exercise. It's also a great way to cool off in this hot country, so that has been extra motivation for me.  
My first time walking into the pool was intimidating. There were no lane lines, and swim lessons were going on so I had to use the little Thai speaking skills I have and a lot of google translate to figure out where and when I could swim. Now that I have been going more frequently, I have started seeing familiar smiling faces, and I have even been asked to demonstrate things for the swim lessons haha! I even see my students there on occasion, and when I broke my cap and needed a new one because I didn't pack any extras (rookie mistake.) One of my students brought me a new one to class the next day! 
I have also started taking yoga classes with someone I met from the secondary school in my province! Before I left the states I started doing yoga as a way to heal my body from the years of stress I put it through in competitive swimming (by that I mean I could barely touch my knees.) So when I heard I could take classes here I was ecstatic! The instructor doesn't speak English in class, but she knows quite a bit and will speak English to me on occasion. The language immersion has been a great way for me to practice my Thai comprehension skills! 
At first, stepping into new places where you stick out like a sore thumb and don't know what anyone is saying can be very daunting. However, I have found that most people here are very welcoming and patient. Now you might be thinking ' okay, but why did you move across the world to do the same things you do at home?'... Fair point. You are surrounded with new faces, places and experiences. Take all of it in! Everyones experience is different and every province has something different to offer. But if you find yourself overwhelmed by the changes, I have found it helpful to balance it out with a feeling of familiarity. Doing this also helps you connect with the locals and the locals are your best resource while living abroad! They know all the best restaurants, places to go, hidden gems, etc. So try new things and be open to new experiences, then, do things you already love, and share that love with the people in your community!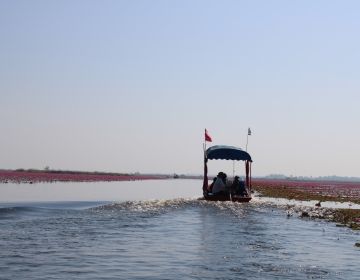 As I am nearing the end of my journey in Thailand, I am feeling all the feels and I also feel like giving generic advice on how to travel and... keep reading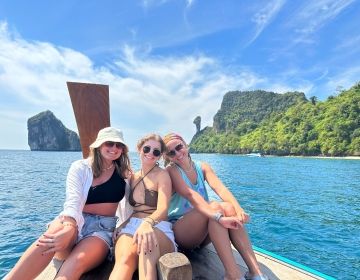 The question everyone wants the answer to: what is your life like in Thailand when you're not teaching? The truth is that it is a whole lot of travel! Travel... keep reading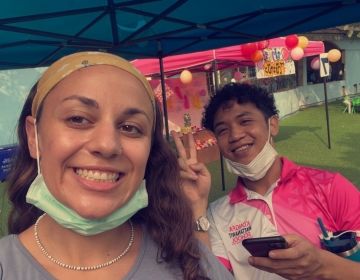 One holiday that is celebrated in Thailand that isn't celebrated back in the US is what they call Children's Day. Children's Day is celebrated on the 14th of January which... keep reading