As the time nears to accept Teach in Spain positions, I wanted to update you about life in Madrid in regards to Covid. It's hard to make a decision when you don't know what is going on, and it's hard to know what is going on in Madrid when you still live in the States. This post is not meant to sway you one way or the other, but to help you understand how Covid is affecting Spain so you can make your decision. Here are some FAQs about the pandemic in Spain:
What are the current restrictions in Spain?
As of right now, restaurants, cafes, and businesses are open, many with limited hours. There is a curfew throughout Spain that varies depending on the region, generally between the hours of 11pm-6am. Businesses typically close an hour before the curfew. Schools and churches are open, running normally with added safety precautions, of course. Group size is limited to four people inside and six outside. Breaking these restrictions can result in fines or arrest.
Is it hard to make new friends?
This was one of the things I was most worried about in coming to Madrid. Luckily, It is still fairly easy to meet people.The Spaniards are generally social people, and so, many social activities in Madrid are open, with heightened precautions, of course. But, I think creating friendships has changed some in that it is unlikely to have a large group of friends because you cannot be in a large group of people. You have to be intentional with people because you may not see them as often. Friendships look a lot more like one or two friends meeting in a cafe or a park instead of going to each other's houses (which is actually more typical of Spain anyways). All this to say, making friends is still possible, but you may have to be more pointed about making time for people.
What do lockdowns look like?
The Spanish government is trying not to put the country into a complete lockdown again. So, the regulations typically include total confinement of individual regions, meaning that you cannot travel between regions or sometimes even provinces. In addition, within Madrid, several areas or neighborhoods are confined, meaning that people who live within these areas may move about 'freely' but no one can enter or exit the area without significant reason, i.e. work, etc. At times the entire Comunidad de Madrid has been in a confinement like this where movement within the comunidad is acceptable but outside of it is not. Even with these restrictions, cafes, restaurants, and stores are still open with limited capacity and hours.
What is testing and treatment like?
Testing in Spain is fairly easy and quick. There are many options to get tested and typically you receive results within 24-48 hours. Depending on where you go, you can pay anywhere between 60 and 150 euros, so choose wisely. With the insurance that CIEE provides, Covid tests can be reimbursed as long as you have been referred by the doctor. This is typically easy as well, as long as you have been exposed or have symptoms. I am not quite sure what treatment looks like in Spain if the case is serious. The few people I know who have contracted Covid have had mild cases and have been required to quarantine. One thing to note, however, is that some schools require you to quarantine after you have been exposed whether or not you have tested negative.
How is traveling with Covid?
Haha. What is traveling? To be honest, I have not traveled anywhere outside of Madrid this year. Not even to nearby provinces like Toledo. It is possible to travel to other countries in Europe that are open, but most are currently closed to residents of Spain. In addition, you need your TIE card or a regreso (return paperwork) in order to enter Spain again, as well as, a negative Covid test. To me, it has not been worth it to try to travel abroad. It's unfortunate, but I am taking advantage of all the things there are to do within the Comunidad de Madrid and saving money to hopefully travel next year.
Here are my very on packing list must have packing items. With extra tips for using each item of clothing effectively to maximize packing items.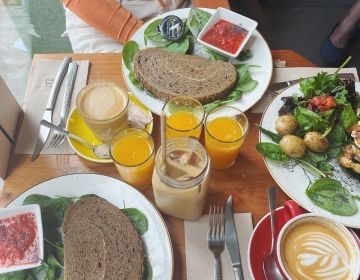 Hola! My name is Shelby. Welcome to my first ever blog post. I have always been dreaming of a life where I could see and explore the world. Up until... keep reading
Other than being the title of an award-winning movie (if you haven't seen it, you should), this phrase just about sums up the limbo I've felt like I've been existing... keep reading