Best Apps to Download Before Coming to South Korea
Okay, so moving abroad can feel like being hit by a train going full speed so let me help you lessen some of that damage. Here are some of the best apps to download before your arrival in South Korea that have saved me on more occasions than one while living here. 
1) Download Naver Maps
2) Download Kakao Maps
Okay so, you need two navigation apps because sometimes one of them may be down or one may be more accurate than the other at certain times of the day or areas. For example, Naver maps is usually better equipped to help you around bigger cities whereas Kakao maps is more accurate for smaller cities and the middle of nowhere. Both apps provide you with bus numbers, alternate options (such as other buses, taxi time, subway, etc.) and a minute countdown or time estimate for the arrival of public transportation. One thing to be aware of is that you cannot trust the times or countdown 100% (sometimes there is a delay and I learned that the hard way). 
In cases, where your bus time keeps being pushed back and you're in a rush or the public transport is not running, then Kakao taxi is your best friend. 
3) Download Kakao Taxi
It is simple and easy to use for foreigners. It can be translated to English in your settings. You simply open the app, click taxi, type in your destination, then pay to driver or set up your banking details in the app, then request a driver typically no more than 5 minutes away. It is easier to pay if you already have your card hooked up to the app, but for this you will need a Korean Person's assistance because the setup process is all in Korean.
4) Download Coupang
Coupang is essentially Walmart on an app. It has everything you could possibly need from clothes to hair products to fresh produce. It is easy to use and there are prompt delivery times (most of the time the very next day) if you are ordering products from in the country. Now, the hard part is trying to order products from abroad. In this case, if you need some hair products (my curly headed people out there this is for you) you will first need to go to the Korea Customs website, input your information and receive a personal customs code. This allows you to order products abroad. So, when you go to coupang and order a foreign product, at checkout you will input your customs code along with everything else (address, card information, etc.) and BAM, then your order is processed.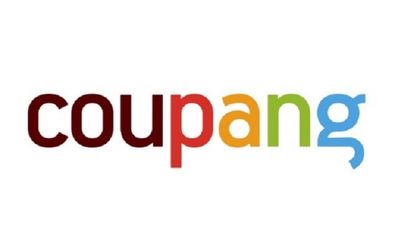 5) Download Papago
This app is the Google Translate of South Korea. It has typing translation, voice, and image translation. It is simple to use and quick to translate. You just select the text you would like translated or select all and boom you got it. It is very helpful and easily recognized by Korean people so if you need to hand them your phone for translation purposes Papago is the way to get the fastest results. 
6) Download the Korail app
So, if you are working abroad in South Korea, most likely you will receive a bank account here with a Korean card. This makes it easier to purchase tickets in the Korail app. The Korail app is essentially the train systems purchasing app. In the app you can buy train tickets to and from any city in Korea on the KTX, Mungunghwa, and SRT fast(er) trains. These trains are the fastest way to get from city to city so if you plan to travel a lot then definitely download this app. 
7) Download Trip.com
Trip.com is my backup source for booking hostels, trains, and events. If my card is not working or the Korail app is shut down then I turn to Trip.com to purchase any tickets I may need. It is also helpful in booking accommodations, but in South Korea be weary of certain hotels (usually most are love hotels, but they do not put that in the description. For this case, I usually just stick to Airbnb for booking my hostels. So far all of the ones I have stayed at have been amazing and I 10/10 recommend them for travelers. So if you want to avoid love hotels then book with Airbnb.) 
If you are going to send money back to your home country then…
8) Download Paypal
9) Download KakaoPay
As you can tell by the name, these apps are there so you can pay others and yourself. I use Paypal to send money home to my USA accounts. It does take a fee out, but it is essentially the same as sending your money back home with the overseas remittance that your Korean bank will do for you. However, you have to get that set up at the bank and with my busy schedule I did not have time to do so. A benefit to doing it with your bank though is that the money is immediately deposited into your account with no extra fee (other than the transaction fee percentage taken out that Paypal also does.) 
10) Food delivery app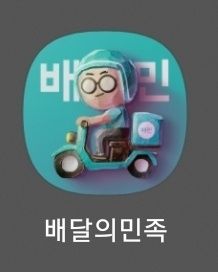 Sadly, most of the delivery apps in Korea are written in Korean, but there are a couple that provide you with pictures of every single item on the menu at various restaurants near you. Most of my friends use Baedaleuiminjok (romanized Korean) which translates to "a delivery man." 
I hope these apps help you on your journey around South Korea! If I find any more useful apps, I will be sure to edit or write part 2!!