About Me and My Perpetual Travel Bug
Hello! My name is Sophia. Welcome to my first blog post. In one month I will be leaving the states to teach in Madrid, Spain, and no other sentence has made me so happy. After spending my first post-grad year working in the "real world," I decided to look for work opportunities abroad in Spanish speaking countries. Learning Spanish in an immersive setting has always been a dream of mine. The CIEE teaching program fell in my lap near the submission deadline, and I knew it was for me.
A little about me: I was born and raised in South Florida, stayed in-state for college to attend the University of Florida, and have spent the last year working in both Georgia and Colorado. I'm passionate about spending time outdoors and visiting new places (combining these is the ultimate goal). I will take any opportunity to explore, which resulted in my post-graduation road trip across the U.S. last summer.
I've also been lucky enough to have spent time overseas in the past. My dad is from Switzerland and I have family there, so every few years we head over to visit. In 2019, I spent about a month in New Zealand studying sustainability. It was one of the best experiences of my life! As for Spain, I have visited the cities of Grenada and Malaga. Heading to Madrid will be my first time abroad since the pandemic, and anticipation is at an all time high.
As my arrival date for Spain slowly approaches, my nervousness grows. I've never been abroad for this long before. Knowing I will have the stability of a job, many opportunities to explore, and the ability to meet new people is keeping me most excited. Let's talk again soon!
¡Hasta luego!
Sophia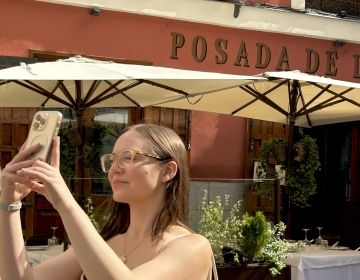 Hi everyone! My name is Deirdre Carberry and I have just moved to Madrid from outside of Boston, Massachusetts. I graduated from the University of Massachusetts in December 2022 with... keep reading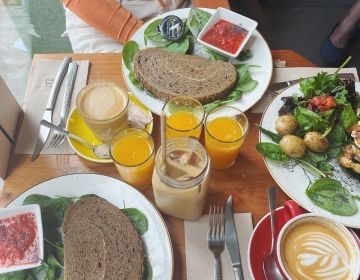 Hola! My name is Shelby. Welcome to my first ever blog post. I have always been dreaming of a life where I could see and explore the world. Up until... keep reading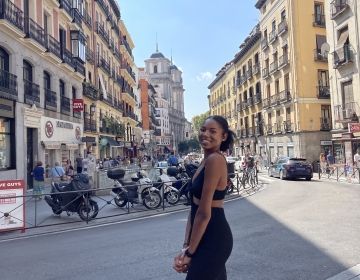 Hey everyone! My name is Kaitlyn, I'm 22 years old, and from Cleveland, Ohio. I've also lived in Charlotte, North Carolina, and New Orleans, Louisiana. I received my undergraduate degree... keep reading