3 Things You Must Do While Visiting Porto, Portugal
1. Enjoy A Walk Along the Duoro River and Luis I Bridge
It was refreshing to wake up in the morning and take a walk along the Duoro River. While walking, you can see the colorful city of Porto along the sides of the river and view some of the historic sites on your way. If you're not in the mood to climb, you can still enjoy some incredible sites by walking under the Ponte Luis I Bridge. It is under construction, but it has a beautiful stone entrance that is easy to find. While walking under the bridge, you can see different boats passing through and enjoy a great view of Porto from above the water. 
2. Visit the Catacombs 
If you love history like me, visiting the catacombs in Porto is a must. The catacombs are located under the Saint Francis Church (or Igreja de São Francisco). Here, the Franciscan monks are buried. (There is also a small part of the catacombs where you can see the actual human bones through a glass floor!) Also, if you don't like the idea of seeing the catacombs, the Saint Francis Church itself is still amazing to see. Inside the church, you can find beautifully ornate gold carvings that take your breath away. For me, it cost 7 euros to get in, but I believe it is worth the cost.
3. Visit the Porto Cathedral (or Sé Cathedral)
In my opinion, visiting the Porto Cathedral is the most important monument to visit while in Porto. (Meaning, if you go to Porto, make sure you at least go and see the Cathedral!) Be warned though, it is a lot of stairs to get up to it! However, the architecture and building structure alone is absolutely breathtaking. Inside, there are beautiful pillars of stone and curved archways that reach over your head. Along the walls, you can find intricate tile paintings. For me, it cost 3 euros to get in. Overall, it is well-worth the workout and cost to visit.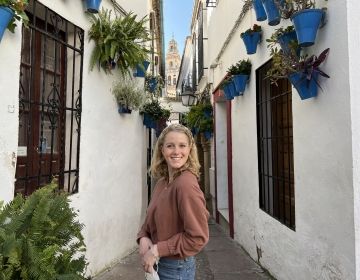 Welcome to my blog! I am Teaching in Madrid through CIEE's October program and sharing a bit about myself before getting started.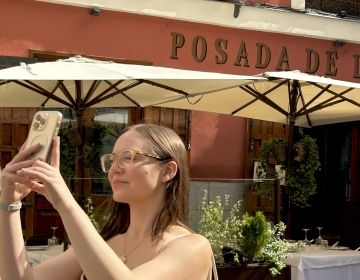 Hi everyone! My name is Deirdre Carberry and I have just moved to Madrid from outside of Boston, Massachusetts. I graduated from the University of Massachusetts in December 2022 with... keep reading
Here are my very on packing list must have packing items. With extra tips for using each item of clothing effectively to maximize packing items.