Liam & Papas Shorts: A Global Intern's Professional Journey Through Graphic and Fashion Design in Berlin
Liam Cullen is a student studying at The University of Auckland in New Zealand. In 2019, Cullen interned abroad in Berlin, Germany. He was a graphic and fashion design intern at a small start-up in Berlin. From merchandising to administrative work for the founders, to filming shorts for YouTube, we caught up with Cullen to hear how he benefited from his professional time abroad. 
 
AIC: What first inspired you to do an internship with AIC through your home university, Swinburne?

Cullen: A friend of mine had told me about a semester that they spent in Germany, and what a great time they'd had studying and travelling. Pretty soon after that I got an email from Swinburne advertising the AIC internships abroad – it sounded like a great chance to travel and get some professional work experience.

AIC: What was the easiest part of the internship application process?

Cullen: The easiest part was working with AIC and how responsive and helpful the team was whenever I had any questions or needed assistance.

AIC: Tell us about the placement process:

Cullen: I had a consultation with the AIC staff so they could understand what my professional interests and goals were. I let them know that I was interested in fashion and graphic design, and they set me up with a men's fashion start-up. It was a perfect fit.

AIC: What was your role at your internship at Papas Shorts in Berlin?

Cullen: I had an amazing time working with co-founders Tom and Robert at Papas Shorts, as the in-house graphic designer. I worked on a variety of projects, from designing internal presentations, to studio photography for new products. 

AIC: What kind of professional network did you build while on the program?

Cullen: Through AIC we attended start-up events and met young entrepreneurs and professionals who gave us advice on starting our careers. I met a lot of fellow students who were doing an exchange or internship in Berlin. We became close friends and travelled around Europe together during our stay.

AIC: What was the biggest challenge you overcame while on your internship experience?

Cullen: One day at work we booked a photography studio to shoot some new products which had arrived. I don't have much experience operating studio equipment and have never taken the lead during a shoot. It was an exciting, high-pressure experience within a limited time-frame but luckily we'd prepared enough and got through the day with all our shots. 
AIC: What was the biggest takeaway from Papas Shorts?

Cullen: I've always been interested in starting my own fashion label, and Tom & Robert showed me that it's possible. They've faced some challenges but because they're both really passionate and believe in their product, they were able to overcome these. They gave me a lot of insight into their funding and the sourcing & manufacturing of the clothing. A highlight for me was cycling around Berlin shooting a video for Papas Shorts' YouTube channel!

AIC: What are your future hopes and dreams for your professional career? How did your internship help shape these?

Cullen: I'm hoping to save some money after I graduate and move to Berlin to continue working as a graphic designer. I fell in love with the city and the people, and can see a lot of creative opportunities in the city.
AIC: What advice would you give to someone considering an academic internship?

Cullen: Find the right company for you - find work that you'll enjoy doing, and a team that you'll love being a part of. Luckily the AIC staff are great at understanding what you're good at and matching you with a local company that fits your interests.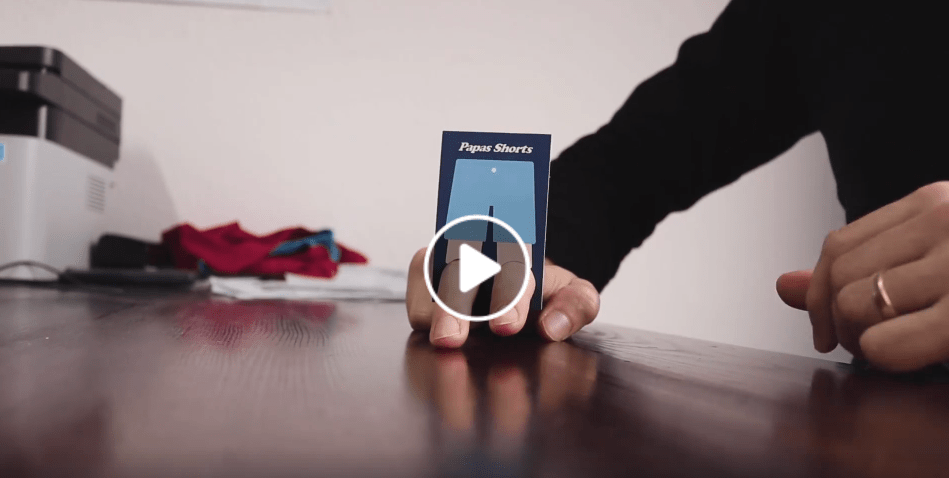 For over 30 years, we have built an exceptional track record of matching students to internship experiences offering rich opportunities for growth in a wide range of fields—from financial services and marketing to healthcare, technology, and the environment. Intern placements are based on how each student's aspirations, skills, and experience can benefit them as an intern abroad, as determined through an individual pre-placement meeting. While each internship is unique, every program combines cultural, academic, and professional development opportunities to allow students to achieve personal growth and competitive advantage in the global workforce.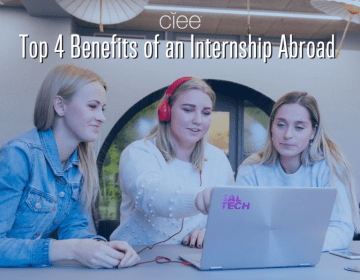 An internship anywhere is a great opportunity to gain practical real-world work experience and learn more about a field you're passionate about. An internship abroad , however, provides all that... keep reading
Studying abroad in Germany is a no-brainer. It's affordable. It's fascinating. And the country is teeming with students. No wonder it consistently ranks among the world's top 10 study abroad... keep reading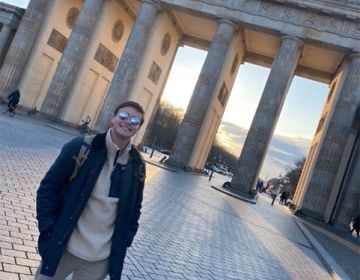 Written by Troy Anderson, 2020 Berlin Internship My name is Troy Anderson, and I am a rising senior at Vanderbilt University in Nashville, TN, double-majoring in Economics and Medicine, Health... keep reading