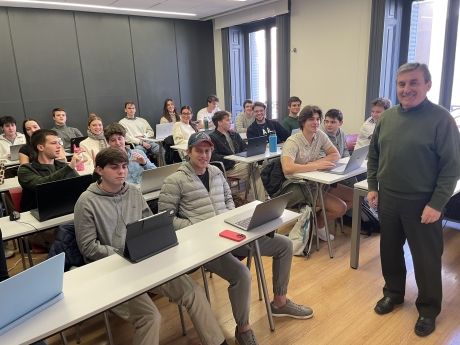 Creating Top-Notch Curricula
Study abroad programs aren't one-size-fits-all. Sometimes it's simply best to build a program that fits your needs.
CIEE: Council on International Educational Exchange has the academic and operations experience, resources, local expertise, and in-country infrastructure to help you design a once-in-a lifetime or repeating program that will meet all of your objectives.
From faculty-led programs to custom semester and custom internship programs, , we're excited to work with you and build a program that exceeds your expectations.
Get started by contacting us and a CIEE Program Manager will help you envision the program and work with you on outlining details and next steps.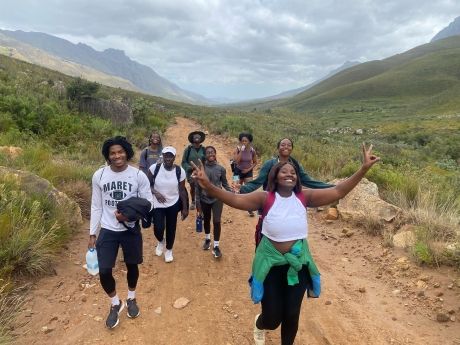 Overcoming Obstacles
We know cost, curriculum, and culture are the three main barriers that prevent students from studying or interning abroad, and we'll help overcome each one.
Cost
We're experts at providing innovative, affordable options that match specific academic or internship requirements with a portfolio of program options for every budget.
Curriculum
We'll help you design a program that keeps your students' academic progression on a timely track, regardless of discipline or other curricular requirements.
Culture
We're sensitive to the needs of students from varied cultural and financial backgrounds, and those who typically don't consider studying or interning abroad like athletes, freshmen, sophomores, and students whose parents didn't study or intern abroad.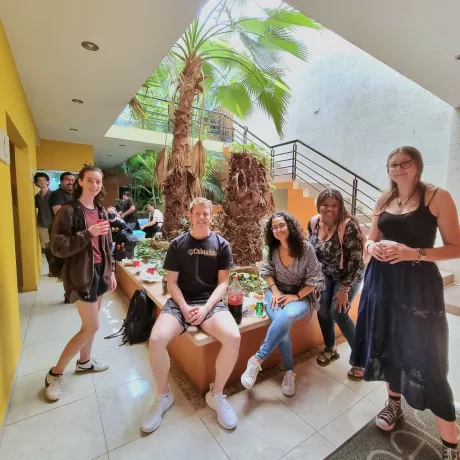 Adding Value
With a network of Centers in multiple countries around the globe, resident staff members who are experts in their fields, a global internship placement team based in Berlin, and more than 200 established Study Abroad programs, we offer a portfolio of study and internship resources that ensures maximum value for you and your students. Our longstanding relationships with local communities can also help keep costs down. And, our competitive pricing includes medical insurance, 24/7 on-site support from CIEE staff members, and a collaborative planning process that eliminates potential budget pitfalls.
With CIEE, you'll also get valuable marketing support during the recruitment process. We supply customized advertising materials and other valuable tools - all included with every program - to help you get the word out to students.
Take a look at some of the outstanding featured programs we created to see what's possible.
"The program is truly custom for faculty who want to create a unique experience for their students."

Faculty leader from Jackson State University

"I have been on numerous study abroad trips with students in the past.  This was my first experience with CIEE, and the staff's level of professionalism is unmatched.  They were prepared at every step.  It was greatly appreciated!"

Faculty leader from University of Dayton